The automotive industry is full of long-running publications — many of which have fostered devoted followings through years of experience, value, and trust. And while many of the industry's greats are inherently educational, the grittier side of the automotive world is scarcely touched upon. The people, the shops, and the platforms all have their own stories to tell, and sometimes, that gets lost in translation when you're writing the same technical jargon over and over again.
Luckily, there are a handful of up-and-coming — and sometimes, already-established — magazines that have taken the traditional formula of automotive writing, and turned it on its head. These artistic endeavors are often packed with visual illustrations of what makes driving so popular, as well as elaborate documentation of the minds, journeys, and vehicles that have etched their names into the annals of four-wheeled history. Below, we've outlined a handful of our favorites, emphasizing a dedication to design, photography, flow, and purposeful wordplay. So, take your eyes off of that clogged-up website; it's time to dive into some publications that are actually worth their salt.
Automobile Magazine
Automobile Magazine holds a lot of clout within the world of automotive, and for good reason. The publication was conceived in 1986 alongside its newly-penned motto, "No Boring Cars," and consisted of former Car and Driver employees who had defected to create a more refined magazine. Instead of focusing primarily on the specs and details of the industry's finest vehicles, Automobile defined itself as a lifestyle-focused publication that chose to highlight the personalities, designers, builders, and intricacies of the auto world, becoming a go-to read for many enthusiasts who want true, subjective writing and analysis. Since it's such a far cry from the industry's more technical magazines, Automobile fosters a reputation rife with profound cultural documentation and adorative readers, making it one of history's finest publications.
Car & Driver
For better or for worse, Car & Driver is a staple of the automotive world. As one of, if not the most well-known, car magazines out there, this monolithic editorial has remained at the center of vehicular culture since it was brought to life in 1955. When it was founded, it began under the monicker of Sports Cars Illustrated and focused primarily on small import vehicles, before taking a broader stance on the industry's current models. During its rise in popularity, Car & Driver became infamous for its strict reviews and rigorous testing practices, becoming embroiled in more than one controversy since its conception. That, paired with critical, to-the-point columns on the negative aspects of models, has made the magazine a favorite for readers looking to for a no-frills, no-bull approach toward the analysis of prominent platforms. Needless to say, the magazine's readership is stronger than ever, thanks to its commitment to accurate reportage and editorial prowess.
EVO Magazine
EVO Magazine was birthed all the way back in 1998, and thanks to superb writing, in-depth reportage, and beautiful design, it quickly became a contender among the industry's most prominent prints. After a long and arduous conception process, the magazine released its first edition — an editorial based on, and built as, a figurative introduction to the maverick car club, where high-end variants were put to the test on various roadways, prolific climbs, and tracks like the Bedford Autodrome to evaluate several different standards set forth by EVO's writers. With a focus on immaculate photography, storytelling, and technical writing, the magazine has remained one of the industry's finest supercar-focused periodicals, continuing to captivate readers everywhere.
Alloy + Grit Journal
Land Rover's iconic platforms are a staple in many overseas markets, but in the United States, they're a rarity that's ill-touched-upon. Due to their scarcity on North American roadways, there's also a significant lack of coverage by publications — especially those that exemplify Land Rover culture and understand the cultural significance of the platform. Que Alloy + Grit, an online journal and magazine dedicated to North American Land Rover enthusiasts. Inside of each 100-page issue, you'll find a selection of notable stories, immaculate photography, and fascinating finds that have been curated by the segment's experienced writers. Fantastic artistic direction aside, readers will be treated to everything they could ever hope for when it comes to the medium's most iconic overlander, including reviews, bespoke builds, and stories from their well-traveled owners.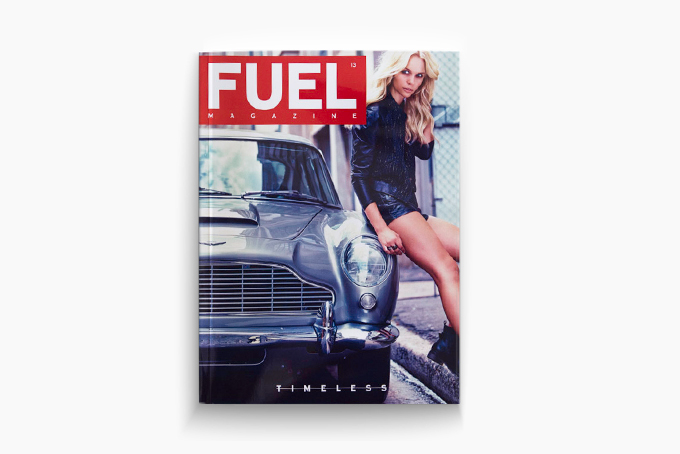 Fuel Magazine
As one of the most visually-astounding offerings on our list, Fuel Magazine takes top honors when it comes to layout, design, and content awareness. This eye-popping editorial is focused solely on the culture surrounding the automotive industry's finest vehicles, builders, and owners, aggregating and curating them in a way that's decidedly unparalleled. Each edition arrives in a great-looking A4 format, is printed on high-quality stocks, and is bound locally in Melbourne, Australia, where its experienced writers live and work. Whether you're looking for coverage on history's most iconic cars, modern variants that have been modified and customized, or restomod vehicles that serve as local legends in various world locales, you'll find them on the spectacularly-inked pages of Fuel.
Octane Magazine
For the past 15 years, Octane Magazine has served as a haven for classic car aficionados, aftermarket enthusiasts, and purists who live for the thrill of the four-wheeled platform. Focusing on the exclusivity and excitement of automotive's most prominent drivers, platforms, and shops, Octane has fostered a devoted readership that relies on its experienced writers for unique stories from the past 100 years. However, the magazine does define itself as a contemporary of the classics, meaning that readers will find a wealth of information on cars from the figurative "golden age" of automotive manufacturing. But that doesn't mean you won't be kept up-to-date with coverage of the industry's upcoming events and news. Octane still takes pride in its timely, well-rounded editorial prowess, and that's no secret.
CHURCH
While a vast majority of automotive magazines focus on a breadth of wordy, technical descriptions and reviews, CHURCH takes an entirely different approach. In each issue, viewers will be treated to the design-oriented trappings of the magazine's visionary director, Coby Gewertz, as he weaves a splendid visual story surrounding "white trash sub-culture." Sure, his choice of words might be a bit harsh, but they're respectable — an honest representation of his unique view on the things he loves. With such a brash outlook, you can expect the magazine's visuals to be equally-as-enticing, calling upon Gewertz's magnificent creative direction, thought-provoking layouts, and a discernible lack of words, to amplify the reader's experience. However, when Coby does decide to throw some verbiage into the mix, that lack of said descriptors makes their presence all the more powerful.
Overland Journal
Overland Journal is a magazine built by, with, and for the expeditionary audience. This beautiful amalgamation of text, design, and visuals isn't as clear-cut as one might think, however. Instead of focusing on the same regurgitated figures and specs set forth in a handful of the industry's frontrunners, OJ places an emphasis on the intricacies of travel. For its writers and contributors, the thrill of the journey is what matters most, and it shows. Each article is crafted with the utmost care and has been formulated to help readers relive these travels vicariously, while awe-inspiring photography, enamoring wordplay, and full-page spreads solicit a feeling of undeniable wanderlust.
5054 Motive Culture
5054 Motive Culture is a magazine that personifies exclusivity. From the publication's impeccable layout to its genre-leading photography and design work, it approaches the automotive realm with an unparalleled vision of beauty and prestige. Inside, you'll find a number of glorious articles that focus on the medium's lesser-known stories, including, but not limited to, an evaluation of fledgling builders, discontinued manufacturers, and the companies that are changing the automotive industry on an incomprehensible level. Needless to say, the magazine's title is a perfect representation of its content — placing value in the culture of the four-wheeled medium and focusing less on the small, run-of-the-mill intricacies that modern platforms provide.
Sunday Motoring Club
Sunday Motoring Club is an odd one. This artistic magazine has just a single pilot under its belt, and even so, has already made a name for itself within the motoring world as one of the genre's up-and-coming acts. With its first edition launching late last year, Sunday burst on the automotive scene with a unique blend of wordplay and visual illustration that can only be described as "authentic," calling upon deep artistic understanding, direction, and an emphasis on humanity's infatuation with design to shed light on its lesser-known stories. But maybe that's all part of the plan for Sunday, especially since the youthful publication doesn't aim to walk the path of the genre's biggest stars. Instead, it looks to carve its own path — and as far as we're concerned, that's always a valiant pursuit.
Curves
Curves magazine was born and bred in Germany, and with a birthplace like that, you can expect that the publication's writers will have a soft spot for Porsche. While that's not untrue, the magazine also goes out of its way to tell stories beyond the realm of air-cooled steeds, placing a staunch emphasis on the automotive world's most prolific racers, builders, and teams. With a plethora of editorial and industrial knowledge at their backs, Curves' writers have brought readers along with them on a handful of spectacular journeys, including the Auerberg Klassik, road trips from Denver to San Francisco, and even the Petro-Surf Festival — an air-cooled event on the island of Sylt.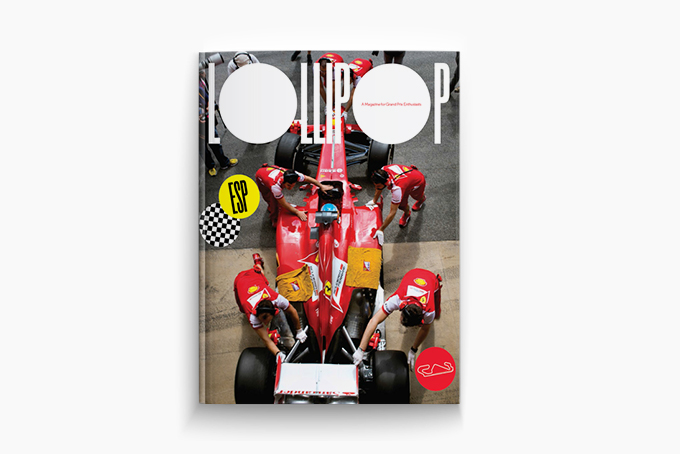 Lollipop GP
There's a lack of Formula One coverage in the editorial realm, and we understand that. That's why Lollipop GP is such a great magazine. Not only does this publication represent the best of the best when it comes to the visual documentation of the sport, but it also places an emphasis on its exclusivity. It doesn't shy away from Formula One's identity as the world's most prestigious automotive stage, taking readers behind the scenes for unprecedented access to the shrouded lives of drivers, teams, managers, and owners. Through spectacular visuals, photography, art direction, and a minimal amount of written word, this F1-focused magazine is one of the best — and only — publications you'll find to give you a first-hand look at the world of adrenaline-inducing race culture.
000 Magazine
000 is a magazine for and by Porsche enthusiasts. This quarterly journal calls upon the talents of Pete Stout, Justin Page, and Alex Palevsky to create contemporary documentation of the manufacturer's finest vehicles, events, and happenings while putting years of experience and knowledge to use for the education of 000's audience. As an homage to the three-digit model type numerology of Porshe's finest variants, the magazine's name demarcates its adoration for virtually all of the German manufacturer's offerings, telling the stories of each specific variant, while also diving into the worlds of racing, restoration, and cultural relevance. If you're looking to become an expert on the history of Porsche, 000 might be the perfect publication to drop some hard-earned money on.
The 12 Best Driving Roads In America
Now that you've got the urge to get out and drive, head over to our guide on the best driving roads in America, where you'll learn about the country's most awe-inspiring spans of blacktop.