For a number of years now, the watch industry has been gripped with vintage fever. Every year, virtually every major brand releases several new reissues of mid-century watches to the delight of a vintage-style-hungry enthusiast market, and the trend shows no signs of slowing. And we get it. A lot of very cool watches were produced between the 1940s and 1970s, and it makes sense for brands to want to honor this era of innovation and brilliant design. But by leaning too much into vintage throwbacks, brands run the risk of becoming irrelevant in the modern era if all they're producing are new versions of old watches. But the original watch designs of the 21st century deserve some love too, which is why we've come up with 15 modern watches that will become future classics.
The watches on this list were all created post-2000, and none of them are reissues of vintage watches. Sure, a couple of them may use vintage styling cues here and there, but the main point is that these are all modern watches that are representative of 21st-century watchmaking. They're not trying to replicate what the Swiss Houses were doing in the days of "I Love Lucy" and classroom atomic bomb drills, they're creating watches with a modern sensibility for today's buyers. These watches all offer something distinct and each has a style that sets them apart, and we believe that in 50 years or so, brands may be looking to them to produce their own vintage reissues. So take a look below to discover our picks for 15 modern watches that will become future classics.
Halios Seaforth
First introduced: 2017.
This Vancouver-based microbrand is the brainchild of founder and designer Jason Lim, and over the past 12 years, it has established itself as one of the world's most desirable — and exclusive — watch brands. Halios has released watches before and since the Seaforth, but it remains their signature model and one of the most significant dive watch designs of the past decade. From its perfectly proportioned and symmetrical dial layout to its customizable bezel configurations, the Seaforth remains highly sought after (and valuable) even after going out of production. A fourth series of the Seaforth is in the works, though, and fingers crossed that it keeps the original's $675 price tag.
Ming 17.01
First introduced: 2017.
Like Halios, Malaysia-based microbrand MING also has a penchant for selling out their watches in minutes only to see them be resold on the secondhand market above retail. But that's where MING's similarities to Halios — or any other watch brand — end. The brand's first model, the 17.01, established their highly unique design language that has since been replicated in a number of other increasingly high-end releases (the 17.01 was originally priced at just $900). The flared lugs, "0" at 12, and distinct lumed ring were all present in the 17.01, and all have become MING's hallmarks that help make the watch brand one of the world's most coveted.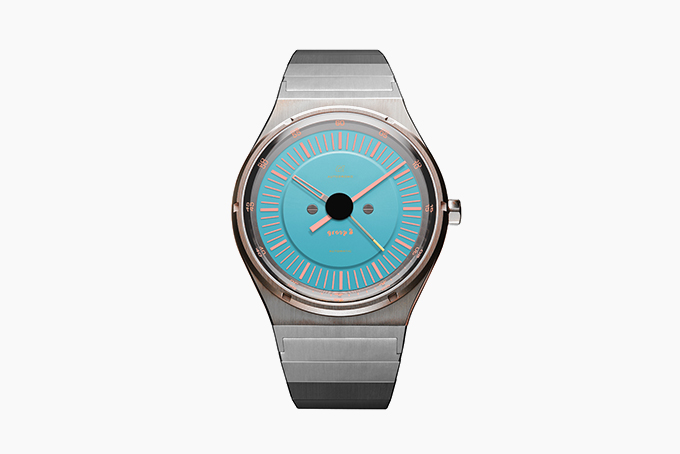 Autodromo Group B
First introduced: 2015.
Founded by designer and car enthusiast Bradley Price, automotive-inspired Autodromo makes some of the most distinct and design-forward watches in the industry. But out of all of their designs, it's the Group B that stands out as a timeless addition to the world of horology. Inspired by the dangerous and wild world of 1980s Group B rally racing, the Group B boasts a bimetallic case of stainless steel and titanium and a knockout dial that recalls the tachymeters of those '80s rally cars. In 2018, the Group B got a pseudo-integrated bracelet for its Series 2 release, a perfect match that only served to increase the watch's popularity and budding iconic status.
Sinn 104
First introduced: 2013.
Sinn has always been a bit of a niche brand. The German outfit is known for making extremely robust and utilitarian tool watches, often in scratch-resistant tegimented and/or submarine steel. But with the 104, Sinn transformed into something else. While still a rugged tool watch, the 104 is also surprisingly beautiful. With a classic black and white color scheme (other colors have since been added to the line, and all are great), syringe hands, a rare pilot's countdown bezel, sharp lugs, and 200m water resistance, the 104 became a fast forum favorite and is perhaps the ultimate daily driver alternative for anyone who wants something other than a dive watch.
Farer Lander GMT
First introduced: 2017.
British-based microbrand Farer has only been around since 2015, but during their short lifetime, the brand has established a clear design language based around a fun and innovative use of color. And nowhere in their collection is that more evident than in their flagship model, the Lander GMT. Known for its trademark sea-green sunray dial that seems to change between green and blue with every turn of the wrist, the Lander is by far Farer's best-known watch. Not only that, it looks wholly unlike any other GMT watch in the world, and that's what's going to secure its spot in history.
Longines Master Collection Moonphase Chronograph
First introduced: 2005.
The Master Collection doesn't seem to get as much love from Longines as it did a few years ago, as these days the mid-tier luxury brand seems more interested in bulking up their Heritage Line with a number of (admittedly showstopping) reimaginings. But the Master Collection, and this watch, in particular, helped form the perception of the brand's modern incarnation as a destination for high-bang-for-buck luxury offerings. This complicated moonphase calendar chronograph remains one of Longines' top-sellers 16 years after its introduction, and it even has Chinese-made knockoffs floating around on Amazon — the true sign that a watch has entered the zeitgeist.
Tudor Black Bay
First introduced: 2012.
While it's true that the Black Bay is vintage-inspired, both by vintage Tudor divers and old Rolex Submariners, it's not based on any particular watch and there was never any Black Bay watch before 2012. Rather, it's the most emblematic watch of modern Tudor and has made the quasi-resurrected brand one of the hottest on the market since its debut nearly a decade ago. Like the Royal Oak at Audemars Piguet, variations of the Black Bay have almost completely taken over Tudor's lineup, and it arguably already ranks among the top ten most iconic divers ever produced.
Hermes H08
First introduced: 2021.
In large part, designer fashion labels are not renowned for their luxury watchmaking prowess. Most license out their names to third parties who in turn produce cheap quartz-powered fashion watches that are likely on sale for half-off at your local mall right now. But Hermes is an exception. For years, the brand has been producing legitimate luxury watches in relative obscurity because of its fashion designer status. But that's changing with this watch. A decidedly masculine release with a unique rounded square titanium case, a sporty and original design, and an in-house movement made through their partnership with Swiss manufacture Vaucher Manufacture Fleurier, the H08 marks the dawn of the new Hermes.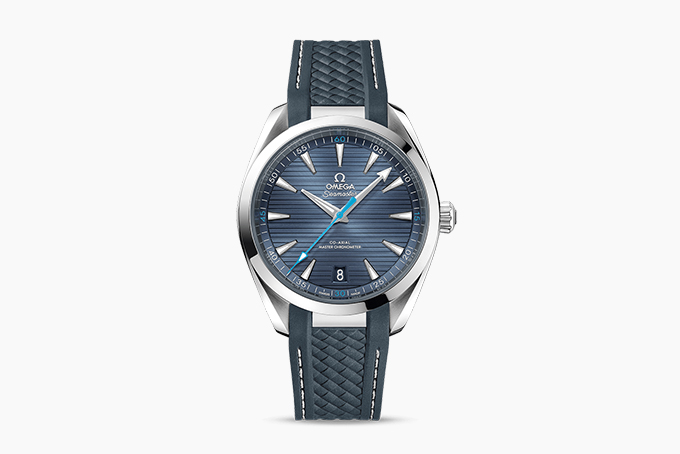 Omega Seamaster Aqua Terra
First introduced: 2002.
In all honesty, the Aqua Terra is probably already a classic. Despite being less than two decades old, this dressy non-diver extension of the Seamaster line is almost certainly Omega's third best-known watch after the Speedmaster Professional and Seamaster Diver 300m. Like the latter watch, the Aqua Terra has also been on the wrist of James Bond, but that alone doesn't account for its lofty status. Rather, it's the watch's perfect and beautiful blend of sporty and formal looks combined with its robust tool watch usability that makes it arguably the best "go anywhere do anything" watch on the market — and a modern classic.
Montblanc 1858 Geosphere
First introduced: 2018.
Through Montblanc's partnership with 163-year-old Swiss manufacture and fellow Richemont subsidiary Minerva, the German-based luxury goods brand has been able to become a major player in the watch industry. Many Montblanc watches use in-house movements from Minerva that recall the watchmaker's 19th-century history, and the 1858 Geosphere is definitely their standout effort. A GMT that's quite unlike any other, the Geosphere features dual rotating globe discs that display the time in both the northern and oft-neglected-on-watches southern hemisphere. It's a unique design that both recalls the past and looks to the future, and that's what makes it special.
Grand Seiko Snowflake
First introduced: 2010.
Like Tudor, Grand Seiko undertook a global brand relaunch a little over a decade ago that has seen it catapult near the top of the luxury watch heap. And by far, the model that best represents Grand Seiko as a brand today is the SBGA211— better known as the "Snowflake." From the Zaratsu polish finishing on its titanium case to its smooth-sweeping hybrid Spring Drive movement to its intricate textured white dial that's meant to evoke freshly-fallen snow, the watch is both the prototypical 21st-century Grand Seiko and a fan-favorite whose popularity shows no signs of waning.
Hublot Big Bang
First introduced: 2005.
Hublot may not get a lot of love in the watch community, but the brand's impact this century has been significant. Hublot was at the forefront of the "big watch trend" that has flourished over the past two decades, and it was the Big Bang that helped instigate this movement. Although many have criticized the porthole-style integrated bracelet watch for being too derivative of Gerald Genta's designs of the '70s, the Big Bang nonetheless inspired loads of other brands and helped shape the modern watch landscape. Don't be surprised if in 50 years collectors look back at 2000s Big Bangs with similar reverence to how today's enthusiasts view the original Patek Philippe Nautilus and AP Royal Oak of the 1970s.
Ressence Type 1
First introduced: 2012.
Talk about distinct design language, no one has ever made watches that look like Ressence watches. The brand established their patented, groundbreaking, and incredibly original movement and dial layout on their Type 1 model, and it has evolved in the years since. On Ressence watches, time is read on a constantly-moving 3D dial, with rotating discs displaying the hours, minutes, seconds, and days of the week via their exclusive ROCS complication. The result almost looks like a digital display and shows a massive amount of ingenuity and engineering prowess. Today, you can still purchase a slimmed-down version of the Type 1, and it looks just as wild as ever.
H. Moser & Cie. Streamliner Flyback Chronograph
First introduced: 2020.
Moser is yet another brand that has existed forever but has significantly raised its profile in recent years. They do a lot of really interesting stuff, but much of their most buzz-worthy offerings are very satirical of this moment in culture and likely won't have much staying power in the coming decades (see: their Apple Watch parodies). But not this. This sporty, retro-futuristic integrated bracelet flyback chronograph from 2020 is quickly becoming the brand's flagship model, with a potent mix of haute horology cred and casual sporty luxury styling that the brand's contemporaries can only dream of pulling off.
Richard Mille RM001 Tourbillon
First introduced: 2001.
Like Hublot, there are many that despise Richard Mille, with critics labeling their watches as oversized and garish. But no matter what you think of Richard Mille's styling, you cannot deny their impact on the watch world. In less than two decades, they have risen to become the seventh most valuable Swiss watch brand. Their signature in-your-face look has captured the imagination of the jet-set, with the brand having replaced Rolex in many instances on the wrists of athletes, rappers, actors, and billionaires. They have made a $200,000 introductory price tag seem common, and their signature case shape and avant-garde extreme sports styling were wholly present on this, their very first model. Just 17 RM001 Tourbillons were ever produced and were priced at $135,000. They're worth considerably more now.
The 24 Best Vintage-Style Dive Watches
As we stated in our intro, despite the great modern watches we've presented here, the industry remains committed to vintage-style watches — especially when it comes to divers. And even though we love us a good modern watch, we'll always be a sucker for vintage-style watches, too (we just want all the watches). So if all this freshness has you in the mood for something with more classic vibes, then have a look at our guide to the best vintage-style dive watches.