As a result of the endless number of noteworthy electronics to pick up every year — and to avoid becoming obsolete due to the sheer speed at which technology moves these days — it's necessary to provide a thorough annual update laying out the best gadgets. Whether you're looking to keep things prim and proper through your Zoom meetings or walk around with the most state-of-the-art smartphone in your pocket, we've compiled a heavyset list chock-full of the absolute best gadgets for men to buy.
How We Picked Our Favorite Gadgets
As a result of the endless number of noteworthy electronics to pick up every year — and to avoid becoming obsolete due to the sheer speed at which technology moves these days — it's necessary to provide a thorough annual update laying out the best gadgets. Whether you're looking to keep things prim and proper through your Zoom meetings or walk around with the most state-of-the-art smartphone in your pocket, we've compiled a heavyset list chock-full of the absolute best gadgets for men to buy. Over here at HICONSUMPTION, we're constantly testing, reviewing, and enjoying tech on our own time, because we truly love the space (and finding the best stuff while we're at it). We definitely have a soft spot for EDC gear, but we've also included plenty of grail picks and toys if you're looking for options.
Tile Mate
Why It Made the Cut
Tile has been the go-to tracker for a while, and they're still super reliable.
While Tile may have been overshadowed by similar products in the past few years, it's hard to go wrong with those who began manufacturing the neat little tracking devices before anyone else. The Northern California-based brand's Mate tracker is water-resistant, offers up to 250 feet of range, and is conveniently small.
Battery Life: 3 years
Bluetooth Range: 250ft
Amazon Fire Stick 4K
Why It Made the Cut
Keep all your streaming services in one convenient place (made even better if you pair it with an Alexa-compatible TV).
The Fire TV Stick 4K has become one of the most popular streaming devices, and for good reason. With a wide variety of services to choose from, crystal-clear quality, and a remote that even a child can get the hang of, it's simply elementary why Amazon's handy gadget has entertained countless households.
Compatibility: Alexa voice control
Audio Support: Dolby Atmos
LACIE RUGGED MINI EXTERNAL HARD DRIVE
Why It Made the Cut
You've probably seen a few of these strewn about a creative friend's workspace, and that's because they're nearly indestructible and have years of proven reliability.
Lacie's orange-clad hard drives have proven to be a fixture in the average gadgeteer's tech organizer thanks to their sturdy composition, seamless portability, and water resistance that guarantee that your documents are in no harm's way. Plus, they come available in large storage capacities ranging between 1TB and 5TB, ensuring that there's no shortage of memory to take advantage of.
Available Storage Options: 500GB, 1TB, 2TB, 4TB, 5TB
Connectivity: USB 3.0
Resistance: Shock, dust, and water-resistant (4ft of drop protection)
BACKBONE ONE MOBILE CONTROLLER
Why It Made the Cut
Mobile gaming is getting better and better (especially with the release of the iPhone 15), and having something more comfortable to use like this controller from Backbone is super nice.
Mobile gaming has progressed like few could have ever expected over the past few years. Luckily, you can take full advantage of your Apple Arcade account in a more traditional gamer way with this top-of-the-line mobile controller that practically morphs your smartphone into a handheld console.
Compatible Phones: iPhone 14, 13 Pro, and 13 Pro Max
APPLE PENCIL
Why It Made the Cut
This is the stylus you get when you have an iPad, and makes using apps like Procreate and note-taking a lot easier.
While we did mention that Apple is not the end-all, be-all in the tech world, it still calls a lot of the shots and will make several appearances in this guide. First up, the Cupertino geniuses manufacture quite an impressive stylus that is well-equipped for both artists and contemporary notetakers to make use of on their iPads.
Generation: 2nd
Compatibility: iPad Pro 12.9-inch (3rd, 4th, 5th, and 6th generation); iPad Pro 11-inch (1st, 2nd, 3rd, and 4th generation); iPad Air (4th and 5th generation); and iPad mini (6th generation).
AMAZON ECHO SHOW 8
Why It Made the Cut
This is the perfect tablet for those who have Alexa/Amazon smart home gear because it can easily link to compatible tech.
Amazon's Echo Show 8 is a borderline tablet with smart home capabilities, which should come as no surprise from the universal conglomerate that's managed to implement Alexa devices into a plethora of homes around the world. Thanks to a 13-megapixel camera and 8″ touchscreen, video chatting is only made bigger and better courtesy of Amazon.
Screen: 8″ HD touchscreen
Camera: 13 MP camera
Features: Calendars, reminders, streaming, Amazon Photos
APPLE TV 4K
Why It Made the Cut
This is one of the best (if not the best) streaming device, and Apple continues to improve the experience with new tech and better shows.
The Apple TV 4K has been the premier at-home streaming device choice for a few years now, and the latest rendition's revamped remote only managed to help separate itself further from the pack. Thanks to its A12 Bionic chip and the inclusion of Dolby Atmos tech, this is as great as a performance can get when watching the latest movies or your favorite shows.
Storage Options: 32GB, 64GB
Resolution: 4K
Chip: A12 Bionic
Nespresso Vertuo Plus
Why It Made the Cut
For any coffee lovers out there, this is the best pod system brewer by far, and makes brewing coffee a breeze.
If you can't live without your morning coffee, then here's the device for you. Nespresso Vertuo Plus cofee maker is excessive in its minimalism, practically serving as a gorgeous addition to any kitchen from a design standpoint alone. However, its tried and true pod brewing mechanism paves the way for a wide spectrum of flavor and a convenient drinking experience like no other.
Pod Sizes: small (Espresso), medium (Double Espresso and Gran Lungo), and large (Alto and Coffee)
Brew Sizes: 1.35 oz, 2.7 oz, 5 oz, 7.7 oz, 14 oz
BEATS FIT PRO EARBUDS
Why It Made the Cut
These are some of the most comfortable workout earbuds, and feature Apple sound and build quality.
The famed Apple subsidiary's latest release hit the market merely two weeks after its parent company had unveiled its latest generation of AirPods. While this came as quite a surprise to see come about so fast, the run that Beats managed to give Apple for its money was well-warranted. The Fit Pro Earbuds offer noise-canceling, dynamic head-tracking, and a comfortable in-ear fit by way of their adjustable wingtips. These are another great choice for those looking to embody their inner athlete, and they sound incredible, too.
Battery: 6 hours
Case Battery: 24 hours
Resistance: IPX4
ANC?: Yes
ANKERWORK B600 VIDEO BAR
Why It Made the Cut
If you take frequent WFH meetings, then it's important to have a high-quality dedicated camera, and AnkerWork has just the thing – providing a small solution with 2k resolution.
This all-in-one video bar is the ultimate choice for those still working from home and looking to tidy up their workspace. AnkerWork's recent release is equipped with a built-in 2K-resolution webcam that delivers lifelike colors, dual speakers with a silk membrane, and VoiceRadar technology to shut out any background noise you're looking to avoid in your next big meeting.
Connectivity: USB
Memory: Micro SD
Resolution: 2K
ANALOGUE POCKET
Why It Made the Cut
We're huge fans of this boutique retro gaming label, and this handheld is one of the best for playing the classics.
Nostalgia is a fickle beast. At times, companies manage to pull it off well, while others simply get a bit too gimmicky. Luckily, Analogue manages to pull off the former with flying colors. The third-party console creators have crafted a gorgeous homage to Nintendo's iconic portable console of yesteryear, packing this sleek, LCD-clad handheld with over 2,750 built-in games from all three Game Boys. On top of that, it features a digital audio workstation that allows owners to morph sounds and record live audio.
Screen: 3.5-inch backlit LTPS LCD
Battery Life: ~8 hours
Games: 2,750+
Bose QuietComfort Earbuds II
Why It Made the Cut
Bose's latest QuietComfort headphones have incredible noise-cancellation, IPX4 resistance, and a comfortable fit.
Bose's second generation of QuietComfort earbuds has provided further assistance to those looking to bring an end to distractions and unwanted noise. Capable of lasting up to 6 hours, these buds have incredible noise-canceling capabilities, IPX4 resistance, and a super comfortable fit that makes them easy to wear for long periods.
Battery: 6 hours
Resistance: IPX4
ANC?: Yes
THERABODY THERAGUN PRIME
Why It Made the Cut
This isn't the favorite of NBA stars and celebrities for no reason; this massage guns is quiet, effective, and great at getting you some relief.
TheraBody's catalog of massage equipment has been endorsed by the likes of doctors and physical therapists thanks to their relieving percussive therapy. This comes courtesy of the TheraGun's impressively quiet motor that delivers up to 30 pounds of force. Plus, if the doctors' word isn't good enough for you, then several noteworthy NBA stars may be able to convince you of just how great these massage guns are (though you should really listen to the doctors).
Battery Life: 2 hours
Features: Ergonomic grip, custom speed, app connectivity
Ray-Ban Meta Sunglasses
Why It Made the Cut
Take calls and pictures with these AI-powered smart glasses from Ray-Ban and Meta.
The Ray-Ban Meta Sunglasses are genuinely one of the coolest gadgets you can imagine. It's a pair of smart sunglasses that can shoot photos and play audio (able to answer calls), with an AI-powered voice assistant to help control the glasses. These are looking to be some of the most promising smart glasses, and come in a variety of classic Ray-Ban styles and the option for polarization.
Camera: 12MP
Connectivity: Meta View App
Battery Life: 4 hours
Features: AI voice assistance, built-in speakers, charging case
NINTENDO SWITCH OLED
Why It Made the Cut
The latest handheld from Nintendo, with an updated OLED screen to enjoy your favorite titles with a crisper image (in handheld mode).
The Nintendo Switch is truly the ideal console for everyone from wistful, 8-bit gamers to modern-day Mario platformer enthusiasts, so it comes as no surprise that the handheld hybrid system makes an appearance here. Seeing as the Japanese giant's revamped rendition of its highest-selling home console makes incredible use of an OLED screen when used in its portable form, it's just as fun as it is a state-of-the-art technological showcase.
Screen: 7″ OLED
Battery: 4.5-9 hours
Storage: 64GB
LEICA SoFort 2
Why It Made the Cut
The legendary Leica's budget lineup of cameras are perfect for travel, road trips, and capturing candid moments, with a 1.5″ CMOS sensor.
Rounding out this list is easily the coolest camera around, which just so happens to be Leica's latest in its SOFORT line. The SOFORT 2's functional capabilities are unmatched, as is the case with roughly anything the German brand puts forth. Whether you're an adept photographer or someone looking to make the big leap into the hobby, there's genuinely no better place to look than Lecia's revamped budget-friendly camera. This hybrid instant camera is super convenient and allows you to print photos right from the camera.
Interfaces: USB 3.1 Gen1 Type-C
Sensor: 1/5″ CMOS sensor
Resolution: 2560×1920 pixels (4.9MP)
GOPRO HERO12
Why It Made the Cut
This rugged waterproof action camera from the legendary GOPRO is the latest from the industry mainstay, and captures stable footage in 5.3K.
Whether you're a fan of doing parkour or you're looking to grab some action shots of yourself ripping through sand dunes, the GoPro Hero10 is simply the best action camera to pick up. Capable of shooting an eye-popping 5.3K video and taking 24.7-megapixel photos, the cloud-connected camera is capable of uploading footage to your other devices the second you put it on the charger.
Video: 5.3K and 4K
Image: 24.7 MP
Sensor: CMOS
Resistance: Waterproof
GARMIN INREACH MINI 2 GPS TRACKER
Why It Made the Cut
With this tracker, you have uninterrupted, 24/7 access to Garmin's emergency response team and connection to a global satellite network.
This is a great pick for the outdoorsy gadgeteer. Thanks to Garmin's 24/7 emergency response team, hikers, campers, and climbers needn't fear getting caught in a sticky situation when out on the trails. On top of that, you can even send messages to your friends in case one of them hasn't shown up to the tent after a suspiciously long time.
Battery: Up to 14 days in 10-minute tracking mode, up to 30 days with a 30-minute tracking interval
Features: Two-way messaging, location tracking, route tracking
ANKER NEBULA SOLAR PORTABLE PROJECTOR
Why It Made the Cut
This may not have quite the same features as some of Nebula's newer models, but the fact that's it's wireless and rechargeable design makes it super convenient.
Hosting a movie night in your backyard couldn't be easier than with the help of Anker's mightily powerful Nebula Solar Projector. Its dazzling resolution translates well on practically any flat surface you aim it toward, and it's beyond capable of turning any plain old night at home into an outdoor filmgoing experience. With over 5,000 apps to choose from, you can practically watch whatever you want, wherever you want.
Resolution: 1080p (with 4K support)
Brightness: 1100 lumen
Playtime: 3 hours of video playback
SONOS BEAM 2 SMART SOUNDBAR
Why It Made the Cut
Sonos has some of the best home theater equipment, and this sound bar is among them, featuring Dolby Atmos.
If you're looking to make an enriching upgrade to your home theater system, an overlooked element is often an incredible sound system. Luckily, Sonos has consistently offered some of this field's premier choices for quite some time, and the speaker manufacturer's Beam 2 Smart Soundbar is a great choice that keeps the contemporary household in mind, as it comes equipped with built-in Amazon Alexa and Google Assistant, as well as seamless AirPlay 2 compatibility.
Sound: Dolby Atmos
Connectivity: Wi-Fi, HDMI eARC
Features: Alexa and Google Voice Control, AirPlay 2
SONY PLAYSTATION 5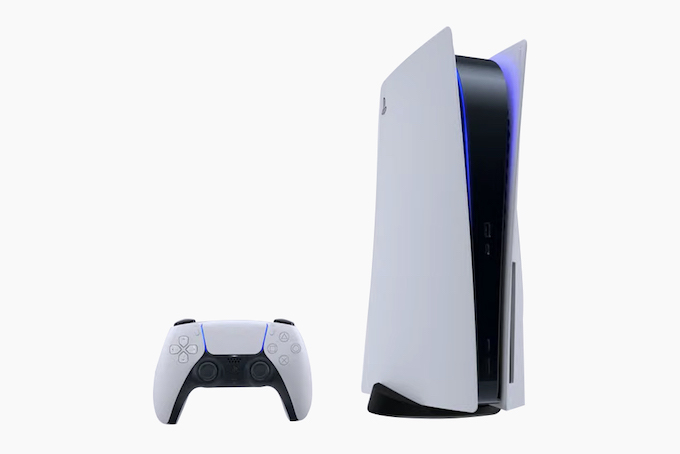 Why It Made the Cut
The latest and greatest PlayStation is a lot easier to get now than it was even a year ago, and it's still very powerful (with plenty of incredible first-party titles to play).
If you are a console gamer, it doesn't get any better than this. Sony's successor to the beloved PS4 is a marvel amongst men, which is why it's been nearly impossible to find since its release in 2020. Maxed-out 8K resolution, a surfeit of games, and power like no other is what to expect from PlayStation 5, and we wish you luck trying to pick one up for yourself.
Resolution: Up to 8K at 120fps
Storage: 1TB
KORG MICROKORG S SYNTHESIZER AND VOCODER
Why It Made the Cut
For you musicians out there, this synth from the legendary Korg comes with a vocoder, 50 sounds, and a nice sleek design.
If you're looking to channel your inner musician, then any of Korg's products will surely do the trick. Standing out among the rest, though, is this remarkably versatile synthesizer. Equipped with well over 50 sounds, an 8-band vocoder, and a sleek design, there's no room for error if you're trying to whip up some hard-hitting mixes.
Type: Keyboard Synthesizer with Vocoder
Sound Engine: Analog Modeling Synthesis
Analog/Digital: Digital
Number of Keys: 37
Type of Keys: Synth Action, Mini Keys
SAMSUNG FREESTYLE PROJECTOR
Why It Made the Cut
This is one of the most popular projectors at the moment, with 360-degree sound and a 180-degree design so you can watch anywhere.
There is truly no shortage of projectors on the market, but none of them level up to Samsung's latest reveal. The Freestyle has garnered a fantastic reception, primarily for its portability and incredible visual capability. To sweeten the pot, it doubles as a smart speaker with 360-degree sound for an immersive sonic experience. Lastly, its minimalist, 180-degree design allows for seamless Point and Play that almost makes it too easy to watch anything you choose.
Connectivity: HDMI
Resolution: 1920 x 1080
Features: HDR10, Dolby Digital Plus, Contrast Enhancer, Easy Set up, Premium 360 Sound, Crystal Engine
ASTELL & KERN A&NORMA SR25 HI-FI MUSIC PLAYER
Why It Made the Cut
Astell & Kern have captured the heart of the iPod in this purpose-built audio player, with 20 hours of playtime and 64GB of storage.
While the iPod Touch may not be the hot commodity it was back in the late 2000s, the portable digital music player is far from dead, a fact which has been stupendously proven by audial wizards like Astell & Kern. Looking cool is merely one aspect of the A&norma SR25 worth mentioning, as what stands head and shoulders above that is its Hi-Fi playback capability and over 20 hours of battery life. Make the most of your favorite albums by taking a trip back to the 2000s with this contemporary, audiophile-tailored device.
Storage: 64GB
Connection: Dual Wi-Fi (2.4 & 5GHz)
Codecs: LDAC, Qualcomm aptX HD
Battery Life: 20 hours
PRO-JECT JUKEBOX E1 TURNTABLE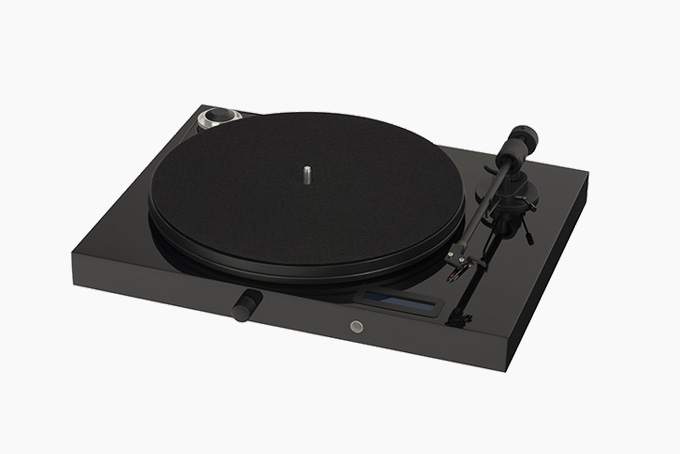 Why It Made the Cut
Get the best of that vinyl sound with the added connectivity of Bluetooth, letting you stream your favorites as well.
Pro-Ject's Jukebox E1 is anything you want it to be. The all-in-one turntable serves as a fashionable record player, a Bluetooth receiver for an easy listening experience, a line preamplifier, and a power amplifier — in other words, it's as good a turntable as you can find. And while all of this may sound intimidating, it offers a rudimentary setup process. Lastly, the Jukebox comes available in three different colors and is handmade in Europe, only managing to add to its sleek craftsmanship.
Speeds: 33, 45rpm
Outputs: Speaker, line out (fixed), phono out
Inputs: BT, 1x line (analog)
SAMSUNG THE FRAME 4K SMART TV
Why It Made the Cut
Samsung changed the game with this 4K smart TV that can go undercover as a frame, with a wide selection of art and graphics to display.
With so many incredible shows to watch nowadays, it seems as though a handful of options can already be mistaken for art. Be that as it may, Samsung has got things covered in case you're not looking to watch anything at all aside from digital artwork or photos of you and yours. The gorgeous television's Art Mode will automatically be selected from its collection if you don't add any images of your own, and its catalog still serves as an equally solid addition to any living room.
Resolution: 4K
Refresh Rate: 60 Hz
Sizes Available: 32″, 43″, 50″, 55″, 65″, 75″, 85″
APPLE IPAD PRO
Why It Made the Cut
The latest iPad Pro from Apple for all your creative and professional needs, equipped with the powerful M2 chip.
Is there any tablet on the market that is more noteworthy than the iPad? Virtually the only tablet that people are still buying in large numbers, Apple dominates this space perhaps more than any other — and rightfully so. The latest-generation Pro model is somehow built to take on even more than your iPhone can, as it is powered by Apple's next-level M2 Chip for blistering performance and boasts a gorgeous liquid retina XDR display — really, what more do we need to say?
Displays: 12.9″, 11″
Storage Available: 128GB, 256GB, 512GB, 1TB, 2TB
Camera: 12MP Wide camera, 10MP Ultra Wide camera
Chip: M2
Apple Watch Ultra 2
Why It Made the Cut
The latest rugged smartwatch from Apple, with 36 hours of battery life and a durable construction.
Apple's gorgeous, smart timepiece boasts a 36-hour battery life (or 72 hours in low power mode) and the latest S9 chip making it the fastest Apple Watch yet. This is an unparalleled option for those whose hobbies pertain to outdoor activities, as it's equipped with updated FindMy accuracy and more accurate directions.
Features: S9 chip, 3000 nits max brightness, precise GPS, Modular Ultra watch face
Case Sizes: 49mm
Resistances: 100M water-resistant, MIL-STD810H, IPX6 dust resistance
Chip: S9
Battery: 36 hours
BANG & OLUFSEN BEOPLAY H95 HEADPHONES
Why It Made the Cut
Bang & Olufsen combines Danish minimalism with premier sound quality in their flagship noise-cancelling headphones.
Bang & Olufsen's wide array of sound equipment sets the standard from both a design and sonic perspective. The Danish manufacturer's flagship over-ear headphones, the Beoplay H95, are powered by a pair of powerful 40mm titanium drivers for an unrivaled listening experience, as well as a 38-hour battery life when activating its dynamic, active noise-canceling capabilities. To top it off, they are rounded out by an uber-sleek look, as many have touted these high-end muffs as the most luxurious headphones money can buy.
Battery: 38 hours
Drivers: 40mm
ANC?: Yes
COTODAMA LYRIC CANVAS SPEAKER
Why It Made the Cut
These unique speakers serve as a sleek solution to your music needs, with the ability to display song lyrics across its screen.
If you're looking to add a bit more life to your favorite songs, then this is the gadget for you. Cotodama's unique speaker makes use of its patented Lyric Sync Technology to have any song's lyrics dance across the screen by automatically managing to estimate each specific line's duration. As an added touch, it even captures the song's intensity by displaying accurate motions depending on its speed.
Caliber: 1x full-range speaker, 1x 3 inch woofer
Output: 32W
Frequency Response: 40Hz ~ 20kHz
DJI MAVIC 3 DRONE
Why It Made the Cut
DJI has established itself as one of the titans in the drone industry, and the Mavic 3 is one of the most powerful you can get, with 46 minuted of flight time and up to 5.1K/50fps video.
DJI's updated flagship drone boasts some incredible specs and an even more noteworthy composition. Thanks to its 4/3 CMOS Hasselblad camera, the Mavic 3 is capable of catching up to 46 minutes of absurdly high-quality flight time. For additional accuracy and safety, its omnidirectional obstacle sensing allows it to dodge almost anything in its way en route to crafting a route all for itself. Plus, the upgradable Cine option provides an even better picture due to its capability to support Apple ProRes 422 video recording.
Max Flight Time: 46 minutes
Weight: 895 grams
Photos: 4/3" CMOS, 20 MP, JPEG/DNG
Video: 5.1K/50fps, 4K/120fps
APPLE MACBOOK PRO
Why It Made the Cut
Apple's latest MacBook Pro is an all-around powerhouse, boasting the latest M2 chip, a liquid retina display, and that classic Apple design quality.
The latest MacBook Pro is practically unparalleled, and even that may be an understatement. Whether you decide to roll with the stock option M2 chip or the bewilderingly powerful M2 Max upgradable option, you are getting a laptop that is guaranteed to withstand the test of time and then some. It's quite the looker, too, as it is highlighted by a gorgeous liquid retina XDR display.
Screen: 16.2-inch Liquid Retina XDR
Chip: M2
Battery: Up to 22 hours
RAM: 16 GB
SONY Z9J BRAVIA XR 8K TV
Why It Made the Cut
This is still on of the best 8K TVs you can get, from the seasoned veterans over at Sony.
While it seems like you may have only recently made the switch over to 4K, the tech world couldn't care less about your latest purchase as it urges you to upgrade your home theater once again. Sony's premier 8K television is ready to provide an immersive, nearly unparalleled viewing experience no matter which size (75″ or 85″) you decide is right for you. Plus, it has the power to upscale all of your favorite shows, so even the episode you may have seen dozens of times already will look better than ever.
Sizes: 75″, 85″
Resolution: 8K
Refresh Rate: 120 Hz
The Best Travel Gadgets for Your Next Trip
If you're interested in more gadgets built for travel, then head on over to our best travel gadgets guide.