Presented by

While there are people that take a "one-and-done" approach, the vast majority of everyday carry enthusiasts carry a constantly evolving loadout, upgrading individual pieces of their kit as needed as new items get introduced on the market. And with the holiday season just around the corner, now is something of the ideal time to explore this rapidly-expanding segment in order to find the perfect gift for friends, family, or that special someone.
Largely characterized by their immense durability, utility, and design-conscious aesthetics, EDC items make for stellar gifts as they're available across a wide range of price points and more importantly are practically guaranteed to get ample use — assuming you know what to look for when shopping. So, with this in mind, we've gone ahead and done all the homework and heavy lifting for you in order to deliver this hand-picked guide to the best everyday carry gifts to give this holiday season.
Luminox Limited Edition Pacific Diver Black & Gold Watch
A blacked-out, limited-edition version of Luminox's ultra-rugged dive watch with gold-plated hands, crown, and bezel, this variant of the Pacific Diver 3120 — which is limited to just 1,111 units worldwide — features a 44mm CARBONOX case with a matching CARBONOX rotating bezel and houses a Swiss-made Ronda 515 quartz movement.
Handgrey Knox Ti Keyring
This Handgrey item is an ultra-top-shelf take on a standard keyring, boasting a secure 1.12″ decagonal-shaped lateral split design that's crafted from 6Al4V grade 5 titanium before being treated to a stone-tumbled finish.
Black Ember Magnetic Key Ring
An ultra-rugged and over-engineered quick-release EDC keychain, this item sports a titanium key ring mated to a spring-loaded gate via laser-cut Hypalon and a magnetic FIDLOCK buckle.
Filson Stamped Matchbox Cover
An unconventional yet thoroughly cool EDC item, Filson's Stamped Matchbox Cover is hand-tooled from German silver alloy and decorated in a hand-applied design taking inspiration from early 1900s Navajo artwork.
Public Supply 5×8 Soft Cover Notebooks
Small notebooks have long been a key EDC staple, and this three-pack from Public Supply is comprised of a trio of 96-page books of 60# natural cream Dot paper that are all printed in America.
Dissim Inverted Lighter
Running off of standard butane, Dissim's Inverted Lighter is an idiosyncratic interpretation of an EDC flame with an angled flame port, a trigger ignition with an adjustable flame, and cast metal construction.
Purist Collective Founder 32oz Union Top
An unmistakably premium EDC water bottle offering the best of both worlds, Purist's Founder 32oz bottle features a powder-coated 304 stainless steel exterior that packs a double-walled interior lined with surgical-grade 316 stainless steel and glass inner walls.
The James Brand Cache River Driver
A stellar addition to any EDC loadout, TJB's Cache River is a compact driver that's made from black-anodized 6061 aluminum and contains a trio of common bits.
The Sneerwell Salty Old Bastard Noble Flask
A 6oz EDC flask with a thoroughly old-school aesthetic, The Sneerwell's Salty Old Bastard model sports a stainless steel construction with a hand-etched design that only becomes more unique over time as each unit slowly forms its own patina.
Grovemade Brass Pen
An absolutely gorgeous and minimalistic item from Grovemade, this 5.65″ pen is crafted from 360 brass, accepts Schmidt P8126 rollerball refills, and uses a cap-less system that prevents its ink from drying out when left open for up to a year.
The James Brand Elko Knife
The James Brand's Elko knife is a contemporary and top-shelf take on a classic slip joint folder, boasting a titanium handle mated to a 1.74″ Sandvik drop point blade, as well as an integrated screwdriver and mini pry-bar.
Olight Baton 3 Premium Edition Flashlight
This version of Olight's Baton 3 flashlight is IPX8-rated, packs 1,200 lumens, and a 545′ throw, plus its true wireless earbud-style charging case allows the torch's battery to be replenished 3.7-times, giving it a maximum run-time of 94 days.
The Ridge Forged Carbon Wallet
The Ridge already produces some of the best RFID-blocking minimalist EDC wallets on the market, and this top-shelf variant is constructed from forged carbon fiber, giving it immense durability and a unique appearance in an ultra-lightweight package.
Bellroy Apex Slim Sleeve
Released in September of 2020, Bellroy's Slim Apex Sleeve is unequivocally one of the most innovative wallet designs of the last century, utilizing a stitch-less, pre-molded leather construction, multiple compartments, and a secure magnetic closure system.
Leatherman FREE P4 Multi-Tool
Multi-tools always make for great EDC items, as they afford an unparalleled amount of utility in a compact and pocketable package. Leatherman's FREE P4  is one such item, featuring more than 20 integrated locking tools including a 2.76″ 420HC stainless steel blade.
Code of Bell X-POD
Code of Bell's X-POD (pronounced "cross-pod") is unquestionably one of the finest sling bags on earth, crafted from an insanely hardwearing combination of 1,680D CORDURA ballistic nylon and VX Series X-Pac sailcloth and outfitted with YKK AQUAGUARD zippers and a magnetic FIDLOCK-equipped main shoulder strap.
DANGO EDC Tray With DTEX Pads
Keeping your EDC loadout organized is a must, both when on the go and when returning home. DANGO's EDC Tray was engineered specifically for this purpose, with a bevy of dividers and compartments all machined from a block of aluminum billet.
Benchmade Bugout Knife
Since its introduction in 2017, the Benchmade Bugout has quickly become one of the most revered knives in the EDC space and has since been made available with a wide variety of handle and blade steel options.
Master & Dynamic MW08 Sport Earbuds
With a Qi-compatible Kevlar fiber charging case, a shatter-resistant sapphire glass earbud construction, a cutting-edge hybrid ANC system, and world-class audio quality, Master & Dynamic's MW08 Sport is arguably the best pair of EDC true wireless earbuds that money can currently buy.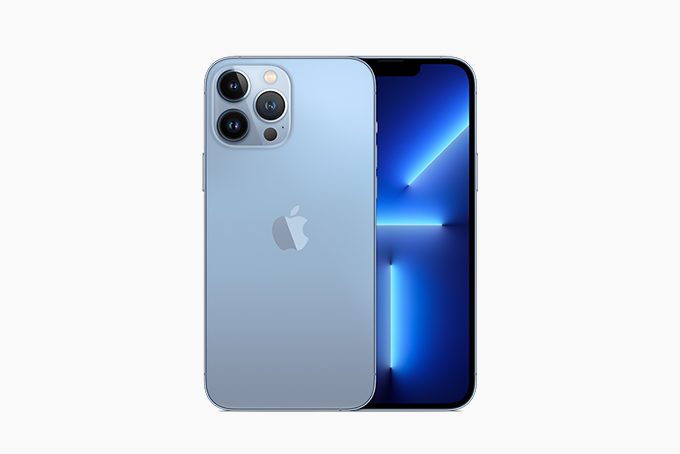 iPhone 13 Pro Max
Considering that EDC items are all about arming yourself with utility and preparedness, it's unsurprising that the latest iPhone has become particularly popular with everyday carry enthusiasts, gaining a markedly better camera, a larger display, and significantly better processing power.
The 15 Best Sling Bags For Everyday Carry
Now that you're loaded up with all of this great EDC gear, you're going to need something to carry it in, so head on over to our guide to the best sling bags for everyday carry.