Though it came on somewhat abruptly and oddly-timed (likely a result of the ongoing coronavirus pandemic), Amazon's massive annual sale — known simply as Prime Day — is here yet again. And, as is usually the case, that means right now is one of the best times to pick up whatever new gizmo, gadget, tool, device, etc. you've been eyeballing.
But you don't have to worry about trying to navigate the exhaustive number of deals out there to find the ones that offer the best gear for the deepest discount. This is because we've done all the heavy lifting for you. Below, you'll find a whopping 30 offerings that constitute the best Amazon Prime Day deals of 2021. If you're on the hunt for new WFH headphones, some athletic apparel, camping gear, or some combination therein, you'll find what you're looking for here.
Adidas
The Three Stripes brand is offering a bevy of apparel and footwear in the casual, athletic, and leisure categories with some super deep discounts.
DEWALT
If you need power tools or just some accessory sets to go with your existing tools, you can't find a better deal online than DEWALT's numerous discounted tools and sets, with up to 60% off.
Garmin
Garmin makes some of the best outdoor-focused smartwatches around, and they're all the better when you can have them for up to 30% off.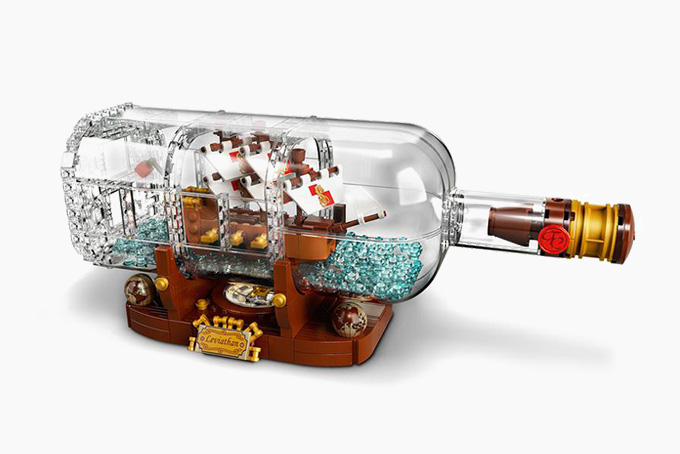 LEGO
For adults, children, families, and everything in-between, you can't go wrong with some LEGO and LEGO-adjacent kits and toys at up to a 30% discount.
Under Armour
Bring out your inner athlete with Under Armour's discounted fitness apparel, which can be had for as much as 30% off this Prime Day.
Gerber Suspension NXT Multi-Tool
Boasting a whopping 15 built-in tools and a lightweight skeletonized handle, the Gerber Suspension NXT is even better with a 34% discount this Prime Day.
Lodge Wildlife Series 8″ Cast Iron Skillet
You can't go wrong with a Lodge cast iron skillet, especially this deeply-discounted 8″ one — making it ideal for home, the campsite, and more.
Amazon Echo Auto
This handy device can turn any car stereo into one that's just a bit smarter and more convenient by adding in Alexa AI assistant voice-controlled technology — and it is a whopping 70% off.
Morakniv Companion Fixed Blade Knife
For just $17 (18% off its already low, low price), you can have one of the most reliable budget-friendly fixed blade outdoor knives ever built.
LifeStraw Personal Water Filter
In essence, this Prime Day deal is a 2-for-1, where you'll get a pair of LifeStraw Personal Water Filters that can clean up to 99.99% of all contaminants from any water source for just $20.
Victorinox Swiss Army Evolution 11
With 13 built-in tools and a sleek, modernized handle, you can't go wrong with the Victorinox Swiss Army Evolution 11 SAK, which is even more enticing with a 20% Prime Day discount.
Razer Kraken Tournament Edition Gaming Headset
Razer's Tournament Edition Kraken headset was already one of the best gaming-focused value propositions out there, and that was before it was slapped with a massive 50% discount.
Keurig K-Slim Coffee Maker
For anyone still waiting to get on board with the single-use coffee craze, there's never been a better time, as this Keurig K-Cup coffee maker is 55% off this Prime Day.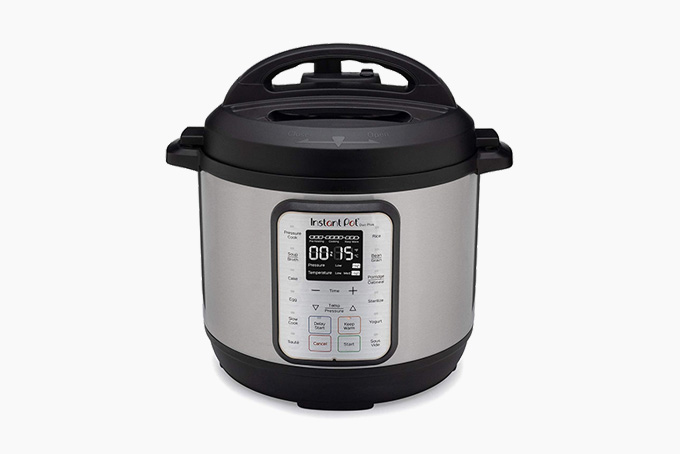 Instant Pot Duo Plus 6 Quart
Whether you want a slow cooker, rice maker, pressure cooker, simple sauté maker, or some combination therein, you can have it all with the 54% discounted Instant Pot.
BioLite HeadLamp 750
Perfect for camping — either in your own backyard or far away from civilization — Biolite's exceptional (and relatively new) Headlamp 750, which puts out 750 lumens and has a battery that's good for up to 150 hours, can be yours for 20% off.
Amazon Kindle Paperwhite
With room for thousands upon thousands of books and a waterproof case, Amazon's Kindle Paperwhite is the best e-reader around, especially right now when it is 38% off.
Shun Classic 6″ Utility Knife and Kai Shears Set
Shun, a sister company to both Kershaw and Zero Tolerance, makes loads of exceptional kitchen blades, like this 6″ Utility Knife, which also happens to come with some kitchen shears for less than $100 for Prime Day.
Cold Steel AD-15 Tactical Folding Knife
Complete with one of the sturdiest locking mechanisms around and a high-end S35VN steel drop point blade, it's tough to beat this Cold Steel tactical folding knife when it's not discounted a whopping 52%.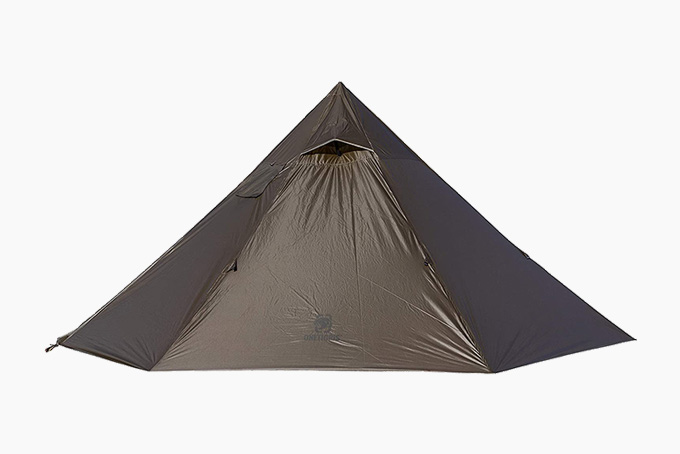 OneTigris Iron Wall Stove Tent
Great for hiking and camping, especially with survivalism on the docket, this old-school-style waterproof tent was actually designed to house a stove, with a stovepipe, inside of it — and you can have it for 24% off this Prime Day.
JBL Xtreme 2 Waterproof Speaker
Not only is this beastly outdoor speaker capable of running for 15 hours per charge, but it also has Bluetooth capabilities and an IPX7 waterproof rating, which makes its 57% discount all the more enticing.
Amazon Echo Show 10
Think of the Amazon Echo Show 10 like a high-tech secretary and/or butler that can give you the news, make video calls, walk you through recipes, and more. Better still, it's a solid 24% off this Prime Day.
Apple AirPods Pro
Believe it or not, you can actually get Apple's ever-so-popular AirPods Pro on a 24% discount this Prime Day — and that's a deal any audiophile will find tough to pass up.
Fitbit Sense Advanced Smartwatch
The Sense Advanced might actually be Fitbit's best all-around fitness-focused smartwatch, which makes this 33% discount for Prime Day much more difficult to pass up.
iRobot Roomba 692 Robot Vacuum
It's time to stop vacuuming your own living space like an old-timer and have your robot butler do it for you, especially since iRobot's Roomba 692 is 33% off for Prime Day.
SanDisk 2TB Extreme Portable SSD
Any way you swing it, getting a whopping 2TB portable SSD for $228 is an exceptional deal — which is made all the better by the fact that this one is from SanDisk, one of the most reputable digital storage companies around.
Calphalon Premier Stainless Steel Cookware Set
With an impressive 50% discount, this 11-piece Calphalon cookware set rounds out to be about $22 per piece, which is a remarkable deal for a cookware brand like this one.
Sony WH-1000XM4 Wireless Headphones
Even if they weren't on a 29% discount for Prime Day, we'd still tell you that these Sony noise-canceling headphones are some of the best out there — especially when you consider how many people are now working from home.
Seiko SZSB016 Automatic Watch
This might be the best time ever to pick up Seiko's handsome and dressy SZSB016 Automatic Watch with its 41-hour power reserve and sturdy stainless steel case, as it is a whopping 49% off for Prime Day.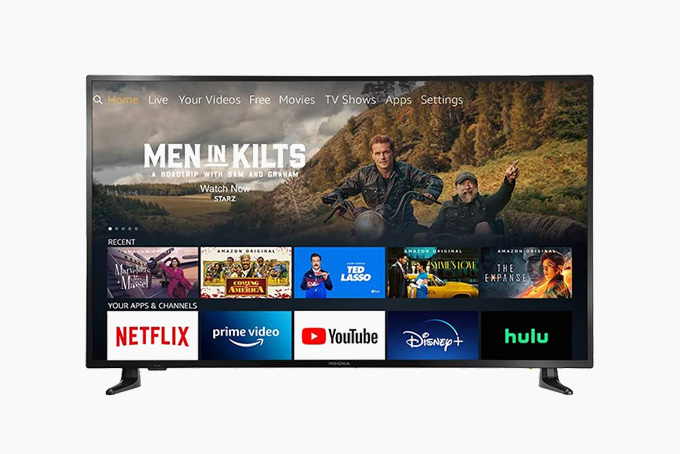 Insignia 55″ F30 Series LED 4K UHD Smart TV
Now that streaming services have effectively usurped old-school cable, getting a smart TV — like this 55″ one from Insignia with its 30% Prime Day discount — is practically a necessity for those who value their entertainment.
SAMSUNG LC49RG90SSNXZA CRG9 Curved Gaming Monitor
Especially if you're a big PC gamer or you don't have enough room in your WFH setup for multiple monitors, this massive 49″ monitor is immersive, puts out gorgeous imagery even when pushed to its limits, and has a buttery-smooth 120Hz refresh rate.