Presented by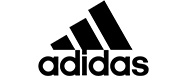 Working out in the fall is much different than it is in the heat of the summer. For one, you're bound to sweat a little less, which is the most glaring benefit of summer coming to a close. Secondly, you'll have some extra energy thanks to the lack of heat wearing you down. While people might be ready to set up their New Years' Resolution for 2023, you can do yourself a favor by getting a head start on your training this fall before the holiday season even starts.
When it comes to training essentials, not many brands can hold a candle to adidas. Whether hiking, trail running, or simply going on a morning jog, the global brand tends to have everything you need for the task at hand. So, we compiled a guide to our ten favorite pieces of training gear that the world-famous performance brand has to offer.
Own the Run Shorts
You're going to need a pair of water-absorbent shorts to battle those morning showers on your autumn jogs. With that in mind, adidas invites you to 'Own the Run' with its surprisingly affordable technical shorts. Most impressively, they are made using sustainable materials and come available in several different inseams, so you can choose the measurements that suit you best.
X-City RAIN.RDY Cap
Staying dry in the fall isn't limited to garments alone, but accessories too. Like any of adidas' other RAIN.RDY products, this durable running cap is built to withstand the elements. All the while, it remains lightweight and retains its shape due to its polyester plain weave construction.
Primegreen Essentials Warm-Up Open Hem 3-Stripes Track Pants
A good pair of track pants will go a long way, and that's the case whether or not you have the jacket to match it. The Warm-Up Open Hem bottoms have the timeless sensibility you can never overlook when it comes to adidas, primarily thanks to their unmistakable three stripes draping each side. Aside from looks, they're made from nothing but recycled polyester tricot and are part of the brand's eco-friendly Primegreen series.
Skateboarding Anorak Windbreaker
The three stripes touts this piece as "the epitome of modern tech and vintage style," both of which are hard to argue against. The jacket is made from recycled materials that came to shape from post-consumer household waste and production waste, resulting in a piece of outerwear that's beneficial for you and the environment. Style-wise, you can never go wrong with a sleek anorak, and when it comes to exercise, it's remarkably roomy, comfy, and lightweight.
Well Being COLD.RDY Training Pants
Training is not limited to gym days, so you'll want a warm pair of pants to help battle blistering temperatures when enduring an outdoor workout. The Well Being bottoms utilize adidas' proprietary COLD.RDY tech, which is yet another innovative element of the brand's catalog. While the pants are not water-resistant, they do offer optimized insulation to help you stay warm all fall (and probably winter) long.
TERREX Trail Running Vest
Trail runners rejoice as we've got the perfect piece of gear for you. This technical vest grants easy access to all your snacks, water, and gear thanks to its wide array of six mesh-lined pockets. On top of that, there is an extra waterproof compartment on the side to hold your fragile valuables. It is rounded out with reflective accents and an emergency whistle if ever needed.
Dust Coat
When autumn leaves start falling, it's time to bring your coat out, and this lightweight option will serve just fine on warmer days thanks to its flowy, lightweight makeup. It is made with 100% recycled polyester, assuring that you're doing yourself and the planet a good deed by tossing it over your shoulders.
Abenstein Jacket
Minimalist athletes will learn to live by this piece. The Abenstein Jacket is composed of lightweight nylon and embellished with lowkey branding, deeming it a streamlined piece of training gear that is sure to bode well through windy mornings. As far as function is concerned, it features a pair of internal and external zippers and a couple of zipped pockets on the side.
Terrex Two Trail Running Shoes
adidas' TERREX line features an endless variety of trusty outdoor gear, and its collection of trail running shoes are among the best you'll find. This pair sits on the brand's signature BOOST midsole for much-needed energy return and boasts a PRIMEKNIT-constructed upper to offer foot-hugging support and optimized comfort. What's even more impressive is the shoe's uber-grippy Continental rubber outsole, which makes it ideal for any terrain.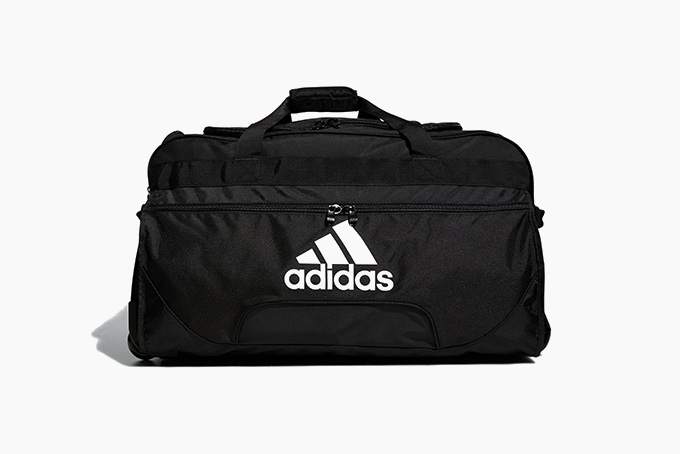 Team Wheel Bag
This trusty bag measures 30″ wide, offering more than enough space for your training equipment. You can carry it around like a regular duffle or take advantage of its smooth-gliding wheels and adjustable handle when things get too heavy. Storage-wise, the Team Wheel Bag has a pair of zipped pockets for additional space and organization. Whether hooping or heading on a weekend getaway, this versatile accessory is built to transport gear and keep it safe.