Presented by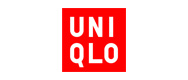 When it comes to picking up essentials, there aren't many names who've developed as worthy of a following as UNIQLO. The Japanese leader in affordable basics has offered far more than meets the eye for decades, showing off its sumptuous side through collaborative collections with the likes of high-profile names in Jil Sander and Christophe Lemaire. As far as the latter is concerned, the French designer sits at the helm of the brand's Paris Research and Development Center, which is responsible for crafting its uber-fashionable Uniqlo U line, whose latest collection for the Spring and Summer was recently released.
Seeing as just how prominent a force the retailer has become, we figured it would only be right to shine a light on the new capsule's highlights, so we compiled our ten favorite spring essentials from UNIQLO below. Have a look and prepare to take on the impending warmer weather in style.
Climbing Shorts
What better way to kick off the spring than with a new pair of shorts? Tailored toward the outdoors, UNIQLO's Climbing Shorts are composed of a lightweight, loose-fitting blend of cotton and linen, then rounded out with a belt at the waist for a guaranteed fit. Plus, thanks to its pair of zippered pockets, there's no need to worry about any of your trail gear slipping out of your pocket.
French Ribbed Cardigan
While a cardigan may seem like more of an autumn-appropriate garment, the Japanese clothiers crafted a great, versatile example of knitwear that's sure to endure the warmer months. The French Ribbed Cardigan serves as a great addition to any outfit, whether you're looking to keep things formal and classy or cool and casual. This stylish subtlety is made from nothing from mercerized cotton for some added sheen and even comes equipped with a pair of interior pockets for the utmost convenience.
French Ribbed Pants
The French Ribbed Pants serve as the ideal garment to wear alongside the collection's new cardigan, crafted from a variety of cut and sewn textiles to make for a luxuriously unique feel. To keep things uniform, it also receives a mercerized finish akin to that of the previous piece. For added style and comfort, the pants have a slightly tapered cut and reinforced elastic waist for slight abrasion resistance. Keep in mind that this is a good-looking pair of pants whether you decide to complete the outfit or not.
Linen-Blend Oversized Half Sleeve Shirt
If you're looking to keep things casual and unique altogether, then UNIQLO has got you covered here. The new season's Oversized Half Sleeve Shirt is a perfect choice to wear with just about any pair of pants — maybe even loungewear. Made from a blend of rayon, linen, and cotton, this casual, lightweight button-up is rounded out with a handy chest pocket to keep your gear organized and accessible.
Wide-Fit Tapered Pants
If you're looking to maintain a formal look for work or some significant event you've got coming up, look no further than the new U collection's dressy Tapered Pants. While these may look a tad upscale, they still manage to keep things light and comfortable, primarily thanks to their deep-rise design at the hips, as well as their cotton, polyester, and linen blend.
3D Knit Crewneck Sweater
Even though you may not consider buying a new sweater with tepid temperatures on the horizon, this is a great option to look at when it's a bit chilly out during spring's colder moments. Before being sewn, this crewneck's textiles were treated over a gas flame to apply a sturdy, formidable finish, ensuring that its cotton makeup doesn't appear nappy over time. Rounded out with a cozy pair of raglan sleeves and a subtle mid-gauge knit, there's no room for error with this piece.
Denim Overshirt Jacket
Seeing as Japanese denim has been all the rage for decades, this should serve as one of this guide's more clear-cut standouts. The fashionable Denim Overshirt is equipped with a handy quartet of pockets to take all your accessories along with you. Taking clear inspiration from the world of workwear, this is a great, minimalist take on the iconic chore coat from UNIQLO.
Relaxed Fit Tailored Jacket
In case you're not looking to shell out on some exorbitant blazers you may find around the web, UNIQLO is here to make sure you still look good at your next formal get-together. Made for seamless layering, the boxy Tailored Jacket is unlined, which will also manage to keep things airy when the forecast gets too toasty. As you may have already guessed, we recommend wearing this with the aforementioned Tapered Pants, as it would combine for an ideal combination for anything from a dinner to a wedding.
Oversized Hooded Blouson
Elemental protection remains a necessity even with the turn of the season, which is where the Oversized Hooded Blouson gets its 15 minutes of fame. Although this sleek piece is as light as a feather, it does wonders against drizzles through the day, as well as significant temperature drops at night. No matter what climate you find yourself in, though, you can count on the blouson's vents bringing in fresh air from both the front and back.
Trench Coat
Whether you're looking to channel your inner Sherlock Holmes or simply prefer a classic look, here is an ideal choice. Crafted from nothing but nylon, this lightweight trench coat is a breeze to throw over your shoulders. Plus, this unique composition also gives the classic, detective-esque garment a voguish touch that is practically bewildering to find at such a low price point. UNIQLO's new piece also serves as a great final layer to any outfit thanks to its oversized cut, as well as an adjustable waist belt to ensure the perfect fit.