Presented by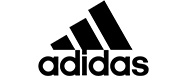 As one of the most commonplace forms of exercise, it's safe to assume that running gear is confined to only a handful of items, but the scene is much larger than that. Whether it's a premium pair of weather-ready shoes or training tights to retain warmth all winter long, there are countless items any sprinter or marathoner can appreciate. Luckily, we've accounted for their typical taste for niche brands in the space to compose our guide to the best gifts for runners.
adidas ultraboost 22 cold.rdy
Running shoes aren't hard to find, but narrowing down the perfect option for winter weather just got easier thanks to adidas. The German manufacturer's COLD.RDY spin on its beloved Ultraboost running shoe sits on a Continental WinterGrip outsole for grippy traction in any environment, assuring rainy weather is no match for it.
Jack Henry Deodorant
A good deodorant is a great thing for avid runners to invest in, but it's such a generic purchase that even they might overlook it. Luckily, in the spirit of the season, you can hand a stick over yourself. This natural option from Jack Henry uses plant botanicals to absorb sweat while smelling like a bottle of essential oils.
adidas go gloves
Touchscreen-compatible gloves are truly a luxury, and this pair from adidas is practically built for the winter. Thanks to the brand's signature COLD.RDY tech and top-tier insulation, these mitts are sure to come in handy this season — no pun intended.
nuts.com custom trail mix
Prove how well you know your friend with a custom, trail-ready bag of their favorite snacks. Nuts.com offers an endless variety of options from raw almonds and roasted cashews to M&Ms and chocolate-coated sunflower seeds.
adidas running gear waist bag
From earbuds and keys to the aforementioned gloves and deodorant, adidas' trusty waist bag is perfect for keeping accessories in place mid-workout. Best of all, it's composed of over 75% recycled polyester!
ciele athletics rdcap sc
Ciele Athletics excels at making lightweight running caps, with this moisture-wicking silhouette standing above the rest. The brand's COOLWick.plus knit paves the way for cooling, especially on colder days when your giftee doesn't expect to need it.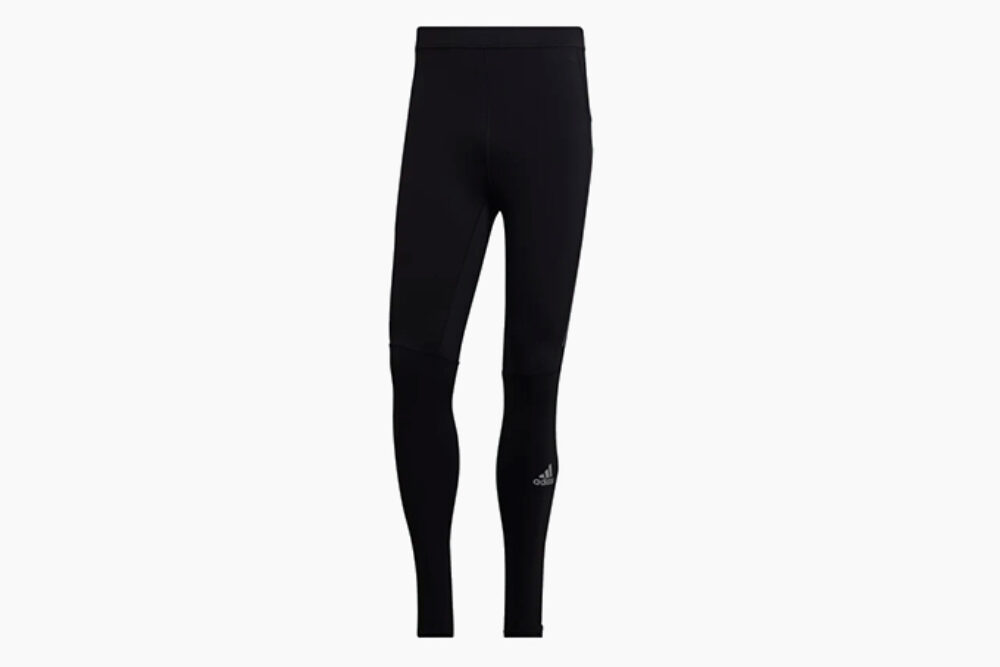 adidas own the run warm tights
Sustainable, functional, and ready to take on frigid conditions, there's just no way to go wrong with the three stripes' Own the Run Warm Tights. They are comprised of over 50% recycled material and feature AEROREADY tech for managing moisture throughout lengthy runs.
larq smart bottle
Staying hydrated is one of the most important elements when enduring any sort of exercise, but drinking unsanitized water just defeats the purpose, which is why LARQ's innovative smart bottle features self-cleaning tech.
tracksmith session jacket
With its plush, lightweight feel, Tracksmith's handsome Session jacket is versatile enough to be worn through an afternoon workout or lunch meeting. Plus, its insulating properties make it a great choice for combatting colder weather when it begins to strike.
beats fit pro
Beats has served as the benchmark for workout-centric listening tools for quite some time now, and the Fit Pro silhouette's comfortable wingtips ensure it will stay in place on any morning jog, treadmill session, or after-work run.
satisfy running justice merino 7″ short
Satisfy's water-repellent Justice Merino shorts are a premium showcase of its technical know-how. They are composed of a plush blend of merino wool and the brand's signature Justice material and are even equipped with a mini carabiner to keep any loose gear in order.
district vision junya racer
District Vision leads the way in the boutique performance eyewear space — sure, it sounds niche, but there are a lot of other brands gunning for the same title. Like most of DV's other designs, the Junya Racer's frame and D+ Sports lenses are nearly indestructible, ensuring optimal light transmission for years to come.
therabody recoverytherm knee massager
Give this premium piece of technology to someone who could use a physical therapist around the clock. Therabody's all-in-one system utilizes heat, cold air, and vibration to speed up knee recovery and increase blood flow, which is what any runner truly needs.
apple watch ultra
Apple's rugged new smartwatch is a dream come true for extreme athletes, as there is far more to it than rugged appeal and a larger screen. The gadget boasts an impressive 36-hour battery life and a remarkably precise GPS system to take runners as far as they see fit.
technogym my run
As arguably the most innovative treadmill known to man, the runner in your life is bound to appreciate TechnoGym's flagship fitness gadget. Sleek design aside, the MyRun offers a running surface that adapts based on the user's fitness needs and goals, practically serving as the Peloton of treadmills.