What's the first thing that comes to mind when you think of Japanese fashion? Whether it's color-coated, camo-clad hoodies or cutting-edge coats that look like they're straight off the runway, you're in the right ballpark — and, honestly, that's the beauty of it. Japan is adept at crafting countless products, but its clothing truly sits in a league of its own. Japan serves as an innovative region inspired by everything from humble traditionalism to unabashed unorthodoxy, which has resulted in a wide range of outstanding and influential Japanese apparel brands.
Nowadays, Japan's — and in particular, Tokyo's — influence on fashion is as tangible as it's ever been, making as big a mark on the scene as chic European cities like Paris and Milan. Seeing as the country's popularity in the States is as high as ever, we figured it was fitting to deliver a thorough guide detailing the origin and prominence behind 25 Japanese menswear brands everyone should know.
and Wander
and wander's luxurious mountain-appropriate garments serve as a testament to its admiration for the great outdoors. Coming to fruition in 2011, the label was founded by Keita Ikeuchi and Mihoko Mori, a pair of peers whose familiarity with one another dates back to when they previously worked together as designers for ISSEY MIYAKE, another revered Japanese brand. and wander's initial philosophy is put plainly, but it speaks volumes: "The pleasure and fun of playing in the mountains." Seeing as its colorful portfolio consists of pieces composed of lightweight, weatherized textiles, it's clear that the founders abide by its mission statement wholeheartedly.
Auralee
Although it hails from the Land of the Rising Sun, it's worth mentioning that Auralee is a humble brand that garners its name from an American folk song. It got its start in 2015 when founder Ryota Iwai sought out a way to take inspiration from his collection of travels and the colors he comes across. While Iwai's eclectic label sticks to its fashion-forward guns from a hue perspective, Auralee is a brand that takes pride in crafting high-quality wardrobe staples that have proved to be timeless. From formalwear to summertime necessities, this is a great name to keep in mind when seeking a subtle look.
Beams
When it comes to the roots of chic Japanese fashion, one would be remiss to overlook Beams. Founded over 45 years ago by Etsuzo Shitara, the label is as close as it gets to being a Japanese heritage brand. Now run by Shitara's son, Beams has prided itself on its sense of flexibility every step of the way, venturing into spaces beyond fashion, such as sundries and home goods. Be that as it may, the label's portfolio consists of various subbrands, like Beams+ and B:Ming that aim to provide stylish essentials tailored toward your liking.
Comme des Garçons
To say Comme des Garçons has had its fingerprints on an endless number of spaces along the fashion spectrum would be an understatement. The Tokyo-based luxury label came to shape in 1969, as founder Rei Kawakubo gradually transformed it into a formidable company four years later. Today, we know CDG as an innovative powerhouse, continuously managing to pump out avant-garde attire and fashionable necessities. As time has passed, the brand has thoroughly expanded itself to crafting sleek jewelry and a robust array of fragrances. From runway looks to beyond-accessible shirts with a signature heart embellishment, Comme des Garçons is one of fashion's biggest names by a mile.
Fragment
From Louis Vuitton to Air Jordan, Hiroshi Fujiwara's illustrious label has remained an archetypal name in streetwear that has collaborated with some of the world's most renowned brands. While Fujiwara's name is synonymous with Japanese fashion and streetwear as a whole, none of the tracks he's left behind are as prominent as Fragment Design. Dating back to 2003, the designer has tailored its catalog toward the likes of fashion heads and hypebeasts, going to show that the two worlds coincide with one another effortlessly.
Junya Watanabe
Upon his claim to fame, Junya Watanabe was the head designer for Comme des Garçons, serving as the aforementioned Rei Kawakubo's protegé. As a subbrand on CDG's extensive tree of labels, Watanabe's eponymous brand was granted to him in 1993, functioning as an incredibly wearable collection of eccentric garments ever since its conception. Through collaborations with The North Face, Levi's, and Carhartt, the renowned designer has brought the Midas touch to several American heritage brands, as well as similarly fashionable stalwarts like Versace and Loewe.
Kapital
Kapital was founded in Okayama by Toshikiyo Hirata back in 1984, and the label has stayed in the family ever since. Majorly inspired by Americana and the notion of peace itself, the innovative label has spotlighted the likes of Gandhi and Bob Marley in a pair of respective capsules. While Kapital offers a wide variety of pieces tailored to bring out your wistful side, like handsome half-zips inspired by the cartoons of yesteryear, it still manages to manufacture classics with an uber-stylish finish with ease, like hooded twill coats built to blend in with any winter outfit.
Momotaro Jeans
Japanese denim is an integral element in the country's near-endless number of contributions to fashion, and Momotaro Jeans is a name that embodies its ethos as well as any other. The label serves as the brainchild of Kojima native Hisao Manabe, a man who never sought out to follow trends but to start "a real clothing brand to be loved forever." Geared toward denim connoisseurs, the youth, and the young-at-heart, Momotaro embodies its Japanese roots right down to its namesake, taking inspiration from a beloved figure in the culture's folklore.
Mountain Research
To put things plainly, Mountain Research's je ne sais quoi is exuded effortlessly through its archives. The 29-year-old label received a rebranding in 2006, having initially hit the scene as General Research upon being founded by Kobayashi Setsumasa. Nowadays, it garners inspiration from tactical apparel and biking gear, however, it's hard to overlook the brand's innate sense of anarchism. As yet another Japanese label staying loyal to the ongoing "GORP" scene, Mountain Research brings a much more unconventional look to the space.
nanamica
nanamica's broad catalog has made use of some of the world's most coveted textiles and technical elements. Ever since it was founded by Eiichiro Homma back in 2003, the brand's philosophy of delivering "standard wear for the current age" has been on full display through its functional, sporty garments, many of which make use of GORE-TEX's array of weatherized fabrics, Lycra's breathable COOLMAX cotton, and even Goldwin's latest ALPHADRY material, providing significant protection from the elements in a wide variety of outdoor situations. nanamica translates directly to "house of the seven seas," proving that its wide-spanned appeal is tailored to provide every region with a casual, contemporary touch. Through collaborative efforts with revered names like The North Face and Clarks Shoes, it's clear this brand is far from a fad.
Needles
To know the story behind NEEDLES, one must also know the origins of NEPENTHES, the brainchild of Keizo Shimizu, which serves as the tree for a handful of similarly off-kilter labels. NEEDLES just so happens to serve as one of its branches, and it's been pushing the envelope for nearly three decades now. Founded in 1995, the Yamanashi native sought to deliver a unique blend of old west-inspired garments with a load of fashion-forward flair. While vintage Americana is prevalent throughout the brand's catalog, its array of sporty attire has proved to be immensely popular.
Neighborhood
In the world of streetwear, NEIGHBORHOOD sits in the pantheon of game-changers like BAPE and Evisu, providing a unique array of minimalist, fashion-forward apparel dating back to 1994. Founded by Shinsuke Takizawa, the brand adheres to his admiration for motorcycles and various counter-cultures. From weatherproof, paisley-clad biker jackets to neatly braided belts, the brand has touched on just about everything many competitors are too scared to try. And while its overarching edginess may insist otherwise, the Harajuku-based label has also linked up with various wellness brands in the promotion of self-care.
Porter Yoshida & Co.
Founded in 1935, it would probably be easier to tell you who Yoshida hasn't collaborated with rather than who it has. The label's subbrand in Porter is made up of meticulous bagmakers from Chiyoda who have been around the block and then some, teaming up with everyone from Stone Island to Pokémon. The private label came to shape in the early '60s — roughly three decades removed from when Kichizo Yoshida started its parent company — and has opted for a timeless look every step of the way, be it when crafting a duffle bag or a mere pencil case.
Learn More: Porter Yoshida & Co.
The Real McCoys
Disclaimer: The Real McCoys is not inspired by the 1950s sitcom, although its admiration for the American classics may persuade you otherwise. Its founder, Hitoshi Tsujitmoto, visited the states in the late '70s with nothing on hand but an empty suitcase and ultimately came back to Osaka with a surfeit of vintage garments. It comes as no surprise that this ultimately inspired Tsujitmoto to start a brand taking from the timeless appeal of "a young country unburdened by the restriction of traditional customs." By fusing intricate craftsmanship with voguish American workwear, The Real McCoys could easily pass as a States-based heritage brand to those who don't know better.
Sacai
Chitose Abe founded the Tokyo-based Sacai in 1999 and the brand has been a reigning leader in innovation ever since hitting the scene. For added confirmation of its prowess, Abe was a designer for the aforementioned Comme des Garçons and Junya Watanabe before bringing this relatively new name to light. Upon gaining such an immense following, the esteemed owner ultimately introduced Sacai's men's line one decade removed from the label's conception. While an onslaught of recent Nike collaborations may stick out above the rest, Sacai has been reimagining garments for years now, delivering on maxed-out pieces that don't skimp on class.
Sasquatchfabrix
If you're looking for something avant-garde, then you've come to the right place. Sasquatchfabrix is as ahead of its time as it can get, somehow blending couture-adjacent style with casual wear and making it look effortlessly jaw-dropping. Founded a sliver under two decades ago by Daisuke Yokoyama, its deeply-rooted affinity for skate and graffiti culture is exuded through its snazzy catalog, which features the likes of chic Western-inspired shirts with rib-knit hems and colorful blazers inspired by vintage interior wallpaper. As one of the many brands worth talking about out of Japan, Sasquatchfabrix blurs the lines with the best of them.
Snow Peak
Snow Peak's history harkens back to 1958 when it was founded by Yuako Yamai, whose son brought the outdoorsy company to the U.S. at the tail-end of the '90s. Originally established in the Niigata Prefecture, a region with mountains that reach a peak altitude of over 8,000 feet, it comes as no surprise that the family-owned label's adherence to leaving a memorable mark on the planet is so persistent. Its catalog is as extensive as it is versatile, ranging from outdoor cooking gear to stupendous coats crafted from alpaca and wool fabric, and looks to bring some functional flair to any scenario.
Suicoke
Suicoke is undoubtedly the most hipster-certified pick that you will find on this list, and that's fair to say considering the shoemakers self-proclaim to be a "cult Japanese brand." Upon hitting the scene in 2006, it looked to sell small-scale accessories but ultimately delved into an entirely separate path, moving on to crafting some of the fashion world's most hyped-up sandals — and, as far as we're concerned, it's worked out in the label's favor. Regardless of Suicoke's enigmatic approach, e.g. not declaring who its founder is in hopes its buyers focus solely on design, the shoemakers have become a prominent force in recent years, collaborating with high-end names like A.P.C. and Norse projects.
Undercover
Jun Takahashi's label has sparked major conversation in the past decade, but it's been around since the early '90s, which serves as pretty solid timing when you account for its punk ethos. Garnering an uncanny inspiration from The Sex Pistols and a sense of unabashed angst, Undercover's catalog features next-level design elements like double-zip wool jackets, eye-popping graphic hoodies, and derby boots that sit on spiked soles. Takahashi's label will be turning thirty next year, but the vanguard's designs will most likely remain en vogue for the remainder of the 21st century.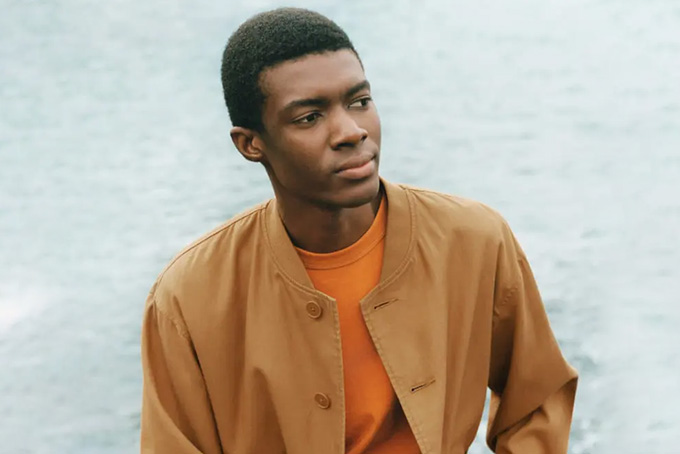 Uniqlo
Uniqlo has gradually become one of the world's most notable brands when it comes to picking up essentials, and for good reason. The global manufacturer came to shape back in 1949 when it was founded by Yamaguchi native Tadashi Yanai, who ultimately labeled it a prime subsidiary of Fast Retailing upon developing the latter in 1963. While the name is primarily known for crafting a nearly-endless number of pieces, it's never managed to sacrifice quality, let alone worldwide appeal. As a result of sticking to the basics, Uniqlo has consistently adhered to everyone and has even managed to do so at remarkably reasonable prices.
United Arrows
To say United Arrows has been on a roll as of these past few years would be an understatement. Through collaborations with adidas, Barbour, Converse, and Dr. Martens, the 15-year-old, Shibuya-based brand may as well have a joint effort representative of every letter in the alphabet. In efforts to create a valuable source of beauty for its customer base, United Arrows' trio of founders in Yasuto Kamoshita, Hirofumi Kurino, and Osamu Shigematsu's mission statement has always pertained to setting a new standard of apparel for its customers, no matter what that may call for.
VISVIM
VISVIM was founded in 2000 by Hiroki Nakumara, a Harajuku native who has had a hand in reshaping the fashion industry ever since. By fusing his admiration for classic American workwear with Japanese artisanship, the label consistently produces products that are made to last. Its collections consist of handsome chore coats, elegant button-ups, and stylish shoes, the latter of which range from contemporary training sneakers to high-end suede boots that sit on Vibram soles. In fact, these particular Moccasin-inspired stompers serve as one of the most prominent silhouettes in contemporary fashion.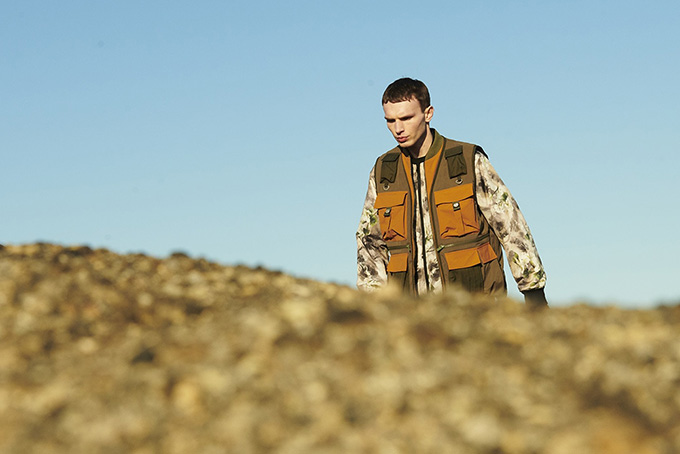 White Mountaineering
As yet another one of Junya Watanabe's former underlings, Yosuke Aizawa put his limited experience at CDG to great use with the conception of White Mountaineering. Founded in 2006, it is now one of the streetwear scene's most inventive labels, as well as one of the techwear circle's most fashionable. By implementing ideal materials and fabric technologies to tackle harsh weather conditions, the Tokyo-based brand has made incredible use of elements like GORE-TEX and ultra-sturdy corduroy through its lengthy portfolio. Through collaborations with regional giants like Uniqlo and American icons like Danner, it's clear that it is a name you should get used to hearing.
Learn More: White Mountaineering
WTAPS
Take a mere glimpse at any lookbooks from WTAPS, and it's easy to get a good idea of where it takes most of its inspiration from. While tactical attire can come off as a tad gimmicky when it's made by brands who can't pull it off, the Shibuya label sure knows a thing or two when it comes to crafting anything for its militant-tailored collection. Founded by Tetsu Nishiyama in 1997, it serves as one of the most well-known names across the Japanese streetwear sector, as its mega-popular seasonal drops are comparable to those of Supreme in the U.S. — and we all know how wild those can get.
Yohji Yamamoto
When you love what you do to the point where fully retiring doesn't seem plausible, that's when you know you have too much to give, and so is the case with renowned designer Yohji Yamamato. The Tokyo native's portfolio consists of his eponymous label and line of 'Y' brands, most notably adidas' Y-3, which has grown remarkably popular stateside. Yamamoto's design prowess reaches far beyond his use of high-end fabrics and avant-garde take on modern sportswear, as the influential talent is also regarded for his relentless ability to push the envelope further and further with every given moment, having done so since founding Yohji Yamamoto in 1981. As a result, every collection of the brand has garnered nothing short of incredible reception for thinking outside the usual parameters of fashion.
15 Techwear Brands You Should Know
With technical garments serving as a major element of what many of these Japanese brands produce, it's only right to get familiar with a number of technical brands that look to provide apparel built to withstand any environment.