Every so often, we like to pick a specific material to highlight with our everyday carry loadouts. This allows readers to hopefully better understand their versatility and perhaps pull a few non-believers over to our way of thinking. In the case of this week's everyday carry loadout, we've honed in on one of our favorite long-game materials: copper. Though best known for its bright, red-undertoned fresh appearance, copper is interesting in that it has the potential to change over time with usage. That can mean it acquires a unique patina, shifting from a reddish color to deep green as the result of oxidation (as can be seen on the Statue of Liberty in NYC), or — when properly cared for — it can stay as vibrant as the day it was manufactured. Or it can be something in-between. Truly, the choice is up to you and, either way, you'll end up with an outstanding collection of pocketable gear — especially if you buy the collection we have for you below.
KeyBar MagNut Quick-Release Keychain
With angled facets for easy grip and strong magnets built right in, KeyBar's MagNut is a handy and speedy quick-release keychain that allows users to remove important keys and/or tools from the bulk of the rest of your keychain keys and accessories. That way, you can grab your most important gear and leave the rest behind when you don't need it — like, say, for a hike or while on travel.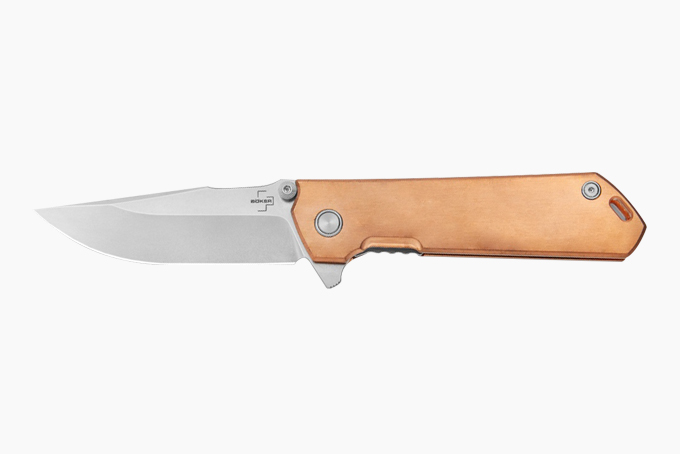 Boker Plus Kihon Knife
Boker Plus's Kihon was made to be a tool first and foremost — marked by a versatile D2 tool steel blade, a spring-assisted deployment, a reliable liner lock, and — the star of the show — gorgeous copper handle scales. Of course, that last bit also means this knife is a looker through and through. Add it to your EDC and you surely won't be disappointed.
Tactile Turn Standard Side Click Pen
A writing utensil can be simultaneously rugged and elegant, as evidenced by the Tactile Turn Standard Side Click Pen you see before you. Of course, it also has the added benefits of being made in the USA, coming with a lifetime warranty, and boasting compatibility with ever-popular Pilot G2-style cartridges.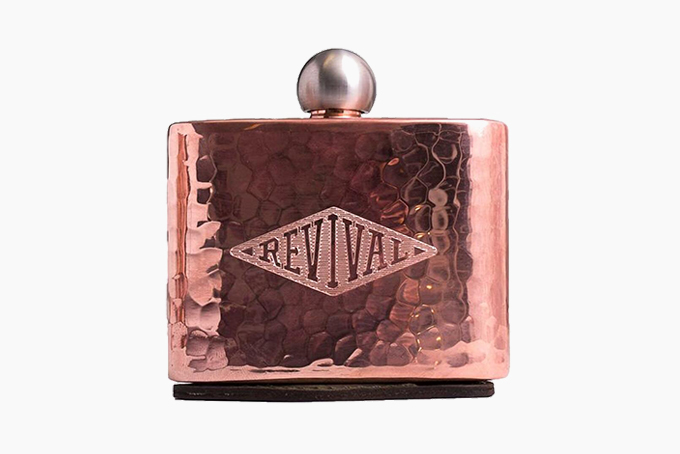 Revival Cycles Mini Copper Flask
When appropriate — like, say, at a backyard get-together or even a wedding — a flask can be a great way of having a few sips of your favorite spirit without having to lug a big bottle around. That's made all the better when your leakproof flask is also a showpiece, as is the case with the Revival Cycles Mini Copper Flask you see here. Style and substance all wrapped into one.