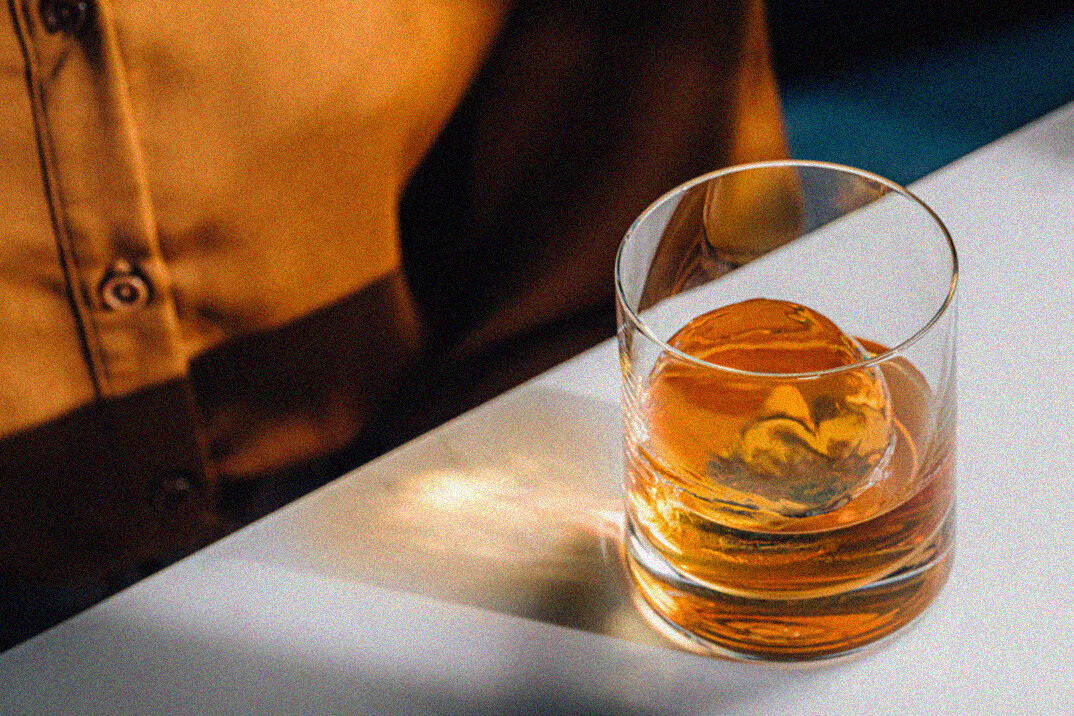 You may have heard that 95% of all bourbon whiskey comes from the state of Kentucky. While this number may have been true when it was first making the rounds some two decades ago, the magnificent growth of bourbon in states other than Kentucky in that time has been undisputed, with some enthusiasts even claiming that the moonshine in these newer regions is superior. But lest we forget, Kentucky is still the originator for a reason. And even though we may enjoy expressions from the likes of Indiana, Tennessee, and even Texas, the Bluegrass State is still the front-runner by far. Here are our favorite bourbon whiskeys from Kentucky.
What's So Special About Kentucky Bourbon
The Originator
Despite popular belief, bourbon doesn't have to be made in Kentucky at all, or even Bourbon County. States such as Indiana and Tennessee have proven they can make moonshine just as good as they do in the Bluegrass State. However, each region has different agriculture, weather, and traditions, and thus, different ways of making whiskey with different results.
Soil: Prior to the use of corn in fermentation, whiskey was made with other grains including rye and barley. However, it was the fertile soil in Kentucky that grew superb quality corn that had new settlers switching over. Now, a major legal requirement states that bourbon must feature at least 51% corn in its mashbill to be designated as such. Whether it was Jacob Spears or Elijah Craig who first charred the inside of their barrels for aging their corn-based whiskeys, we know that this technique began in Kentucky as well.
Weather: The unique climate of Kentucky is also suitable for aging whiskey. With average summer temperatures reaching nearly 90°F and winter temperatures dipping just below freezing on occasion, the barrels will fluctuate between retention and release of the moonshine in and out of the wood. This creates a unique relationship between the oak and the liquid, thus resulting in fantastic flavor profiles. Likewise, because Kentucky has the benefit of hundreds of years of bourbon-making expertise, often passed down through bloodlines, the master distillers and blenders know how to optimize this barrel-bourbon relationship.
Water: Lastly, most people don't realize how important water is to the whiskey-making process. From distilling to filtering, pure, clean water is crucial to perfecting taste. Kentucky happens to contain lots and lots of limestone in its geological makeup. Limestone not only removes iron from the naturally-sourced water, thus helping make the water sweeter and better tasting, but it also adds magnesium and calcium, which are important factors for fermentation.
Larceny Very Special Small Batch
Many fans point to Pappy's as the paragon of wheated bourbon, but Larceny's Very Special Small Batch might be just as good if not better, and for a fraction of the price. From Heaven Hill Distillery, Larceny is just over a decade old but has managed to craft arguably the finest wheated bourbons around. While the mashbill contains rye and malted barley as well, there's more wheat than any other secondary grain. This small-batch bourbon is great for sipping or making cocktails, with notes of butterscotch, honey, and caramel.
Style: Wheated
ABV: 46%
Tasting Notes: Butterscotch, honey, caramel
Maker's Mark Cask Strength
Maker's Mark is proof that a mainstream, ubiquitous bottle of whiskey can be just as great as the high-end offerings. Not a budget whiskey, but not top-shelf, the Kentucky favorite has been perfecting its craft since 1958. Bottled between 108 and 114 proof, this higher-proof version of its flagship high-wheat, no-rye bourbon allows drinkers to experience the warm notes with more intensity, including its signature profile of brown sugar, cereal, caramel, and orange peel.
Style: Wheated, cask strength
ABV: 54 to 57%
Tasting Notes: Brown sugar, cereal, caramel, orange peel
Wild Turkey 101
A classic for decades, Wild Turkey 101 bourbon has boasted the same recipe since it began over 60 years ago. Not only a barroom staple whether you're sipping neat or mixing, but a staple of Kentucky in general, 101 is a high-rye whiskey that's named after its own alcohol proof and is still one of the most popular premium bourbons on the market. No matter what you think of Wild Turkey's well bottles, 101 is easily one of the best around, with a definite rye spice rounded out with pecan, cinnamon, and an assortment of other baking spices.
Style: High-rye
ABV: 50.5%
Tasting Notes: Rye spice, pecan, baking spices
Noah's Mill Small Batch
A product of Willett Distillery, Noah's Mill is somewhat mysterious as far as bourbon brands go, with relatively little information about the brand and scarcity due to its batch sizes. However, it's not as expensive as you might expect. Featuring a vintage-looking label, the small batch whiskey contains a blend of straight bourbons aged from 4 to 15 years with a high-corn mashbill and bottled at barrel proof. This is a big-flavored spirit indeed, with notes of pecan pie, vanilla, and brown sugar on the tongue.
Style: Cask strength
ABV: 57.15%
Tasting Notes: Pecan pie, vanilla, brown sugar
Four Roses Small Batch Select
Among the most affordable top-shelf offerings available, Four Roses Small Batch Select combines six different bourbon barrels from different mashbills, all aged at least 6 years and transparently available to peruse on the brand's website. Yet somehow, the Kentucky favorite always maintains a consistent level of quality in all of its bottles. Providing an extra hit of sweetness on the nose and palate, this whiskey lingers on your tongue with a profile of baking spices, dark fruit, and spearmint, with a long, smooth finish.
Style: High-rye
ABV: 52%
Tasting Notes: Baking spices, dark fruit, spearmint
Basil Hayden Red Wine Cask Finish
Cask-finished bourbons are on the rise and they're not going away. In fact, when done properly, these unique spirits can be quite exceptional. One of the most intriguing and coveted releases from last year is Basil Hayden's Red Wine Cask Finish, which has become a poster child for what's possible when tradition and ingenuity unite perfectly. Reminding us that we don't have to take our whiskey drinking so seriously all the time, the Kentucky bourbon blends traditional Basil Hayden bourbon with bourbon that was partially aged in barrels that formerly held red wine from California. The result is a spirit that retains the essence of bourbon but has been imbued with dynamic notes of cherry, strawberry, and other dark fruit.
Style: Cask-finished straight bourbon
ABV: 40%
Tasting Notes: Cherry, strawberry, vanilla, cinnamon
Bulleit Barrel Strength Bourbon
Launched in 1987, Bulleit is rooted in bourbon-making heritage. Founder Tom Bulleit revived his great-great-grandfather's original mashbill recipe from the 1800s, which uses 68% corn, 28% rye, and 4% barley. High-proof and high-rye, this Barrel Strength expression from Bulleit is one of the most consistently popular each year and can be found behind nearly every bar — both public and private — in the country. At a searing 61.7% ABV, the whiskey finds notes of vanilla, orange peel, maple, and nutmeg on the palate, giving way to a long, spice-filled finish.
Style: Cask strength high-rye
ABV: 61.7%
Tasting Notes: Vanilla, orange peel, maple, nutmeg, rye spice
Kentucky Owl Confiscated
Four years prior to Prohibition, the U.S. government seized the entire inventory — 250,000 gallons — of Kentucky Owl. That was the end of the distillery until 2014, when the great-great-grandson of C.M. Dedman, the original owner, rebuilt the brand and started anew. Since then, Kentucky Owl has become synonymous with cult favorites in the bourbon world, and its Confiscated label is a testament to redemption, no matter how long it takes. Named after the notorious seizure, this straight bourbon has warm, buttery notes of cinnamon, bananas foster, vanilla, and cardamom, with an incredibly long finish.
Style: Straight bourbon
ABV: 48.2%
Tasting Notes: Cinnamon, bananas foster, vanilla, cardamom
Colonel EH Taylor Small Batch
Named after the father of bourbon whiskey — Colonel Edmund Haynes Taylor, who launched one of the first widely successful distilleries, a forerunner to today's Buffalo Trace — this Kentucky-based distillery is known for its meticulously-crafted small batches that often go for thousands on the secondary market. However, this flagship small-batch expression is significantly more accessible and a great option for those who don't want to pay astronomical prices for really great whiskey. As homage to Taylor's advocacy of the Bottled-In-Bond Act, this is a bonded small-batch straight bourbon, proofed at 100 and featuring sweet notes of vanilla and butterscotch along with warm cinnamon and brown sugar.
Style: Bonded straight bourbon
ABV: 50%
Tasting Notes: Vanilla, butterscotch, cinnamon, brown sugar
Blanton's Single Barrel
Buffalo Trace's golden child, Blanton's is among the paradigms of high-end bourbon and originated the single barrel concept back in the '80s with its high-rye mashbill recipe. Compared to the distillery's other offerings, this Single Barrel is easier to come by but just as fantastic. Known for the jockey and horse bottle topper, as well as the grenade-looking bottle, Blanton's silhouette is unmistakable. However, its flavor profile is equally as indelible, with caramel, citrus, and an array of baking spices.
Style: High-rye
ABV: 46.5%
Tasting Notes: Caramel, nutmeg, cinnamon, butterscotch, citrus
Knob Creek 18 Year
Last year, Knob Creek unveiled its oldest age statement to date in celebration of its three decades of excellence. Bridging the gap between Basil Hayden on the lower end and Booker's up top, Beam's Knob Creek has helped define top-shelf, yet attainable whiskey since 1992. Its latest 18 Year small batch bourbon is among the best it's ever released, aged twice as long as its flagship expression and bottled at 100 proof. You'll definitely want to sip this thing neat to fully enjoy the notes of brown sugar, peanut brittle, vanilla, and baking spices.
Style: Straight bourbon
ABV: 50%
Tasting Notes: Brown sugar, peanut brittle, vanilla, baking spices
Hardin's Creek Jacob's Well
From the family of Jim Beam, Hardin's Creek is named after the location of Beam's very first distillery in Central Kentucky. There lay a water well built by Johannes Jacob Beam in 1795, which was used for growing corn and making spirits — really, really delicious bourbon whiskey, to be exact. This brand-new distillery's inaugural expression is a 15-year expression called Jacob's Well, which blends high-corn and high-rye liquids for an exquisite profile consisting of berries, vanilla, caramel, deep oak, and hints of rye spice.
Style: Blend of high-rye and straight bourbon
ABV: 54%
Tasting Notes: Berries, vanilla, caramel, deep oak, rye spice
Russell's Reserve 13 Year
Prior to the passing of Jimmy Russell last year, Russell's Reserve benefitted from over 100 years of experience between its two master distillers: Jimmy and his son, Eddie. An offshoot from Wild Turkey, the sub-label began 25 years ago and has earned a reputation for its immaculate barrel selection, bottling traditional bourbons in small batches selected personally by Jimmy and Eddie. If you can find it and afford it, the reigning king of its line is this limited-edition 13 Year, which is bottled at barrel proof and possesses notes of dark fruit, honey, brown sugar, and chocolate.
Style: Cask strength
ABV: 57.4%
Tasting Notes: Dark fruit, honey, brown sugar, chocolate
Pappy Van Winkle 20 Year Family Reserve
Synonymous with grail whiskey, Pappy Van Winkle comes out with a limited selection of its insanely popular bourbons each year, ranging from its 10 Year all the way up to its 23 Year. However, this 20 Year Family Reserve — whose suggested retail price from the distillery is an almost-laughable $200 — is right in the sweet spot, best utilizing its high-wheat mashbill. Don't even think about putting this thing in a cocktail; Pappy's 20 Year needs to be served neat where you'll savor the profile of leather, tobacco, dried fruit, vanilla, and citrus.
Style: Wheated
ABV: 45.2%
Tasting Notes: Leather, tobacco, dried fruit, vanilla, citrus
The Complete Guide to Bourbon Styles
New to the world of bourbon or simply need a refresher course? Head over to our complete guide to bourbon styles to learn all about America's spirit.