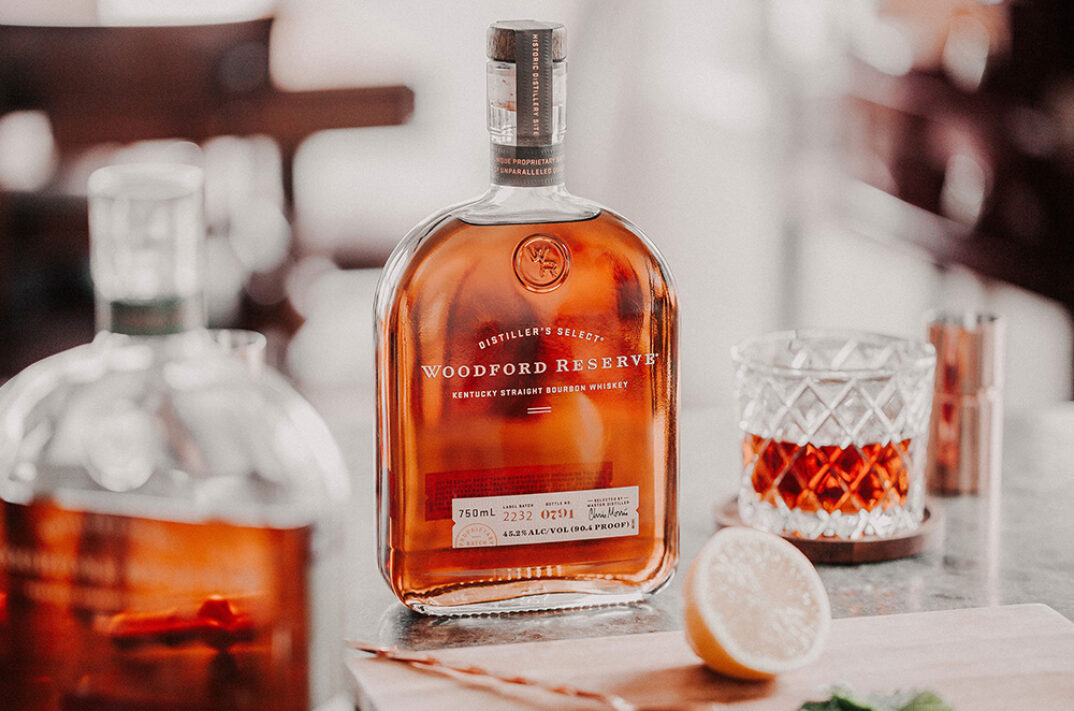 There was once a time when you could go to the grocery store and have no shortage of bargain bourbons from which to choose. In fact, even mid- and top-tier varieties were readily had at prices that would seem ludicrously low when compared to the current market. However, once the world rediscovered its taste for brown liquor, bourbon became something of a hot commodity, with bottles flying off the shelves quicker than you could quaff a cup. Fast forward ten years and you'll find that all of the renewed enthusiasm has given rise to what experts are calling the "bourbon boom," a trend in which increasing exports are making many drinkers' druthers either impossible to find or impractical to purchase. There's no denying the positive effect it's had on the industry, but it's doing a number on our wallets.
Thankfully, there's a silver lining to bourbon's mainstream status: diversity. For despite the inflation, despite the scarcity, the market's exponential growth means that are now more expressions than ever before. Sure, some may have come and gone, and others are fetching sums far beyond that of their original cost, but there's still plenty of bourbons that can be found for under 50 bucks. And while you may turn up your nose at the thought of buying something on the affordable end of the spectrum, don't be too quick to write it off just yet. It may be cheap and it may be plentiful, but you'll be pleasantly surprised to find that there are some bourbons that can punch well above their weight. Whether you're after a small batch or some Kentucky Straight, we've got something for everyone in our guide to the best bourbons under $50.
Wild Turkey 101
Wild Turkey's Jimmy Russell has been crafting this 101 expression for more than 60 years, a feat that's earned him the title of longest-serving active master distiller in the world. Suffice to say — the man has his process down pat, for despite this bourbon's affordable price point, it comes with a complexity that's rare in a bottle costing just $20. Pouring a deep gold color, you'll find there to be plenty of spice throughout, with some vanilla on the nose and a bit of oak and pepper to round out the finish.
Bulleit Bourbon
Bulleit has a history that dates all the way back to 1830 when its founder Augustus Bulleit crafted the brand's first batch of "bourbon" with a mashbill that actually had two parts rye for every single part corn. Upon his sudden disappearance in 1860, the distillery shuttered its doors indefinitely, and it wasn't until 1987 that his great-great-grandson resumed production. These days, Bulleit is still very much a high-rye bourbon, but it now clocks in at a much more reasonable 28%, making it an approachable option that's chock full of orange zest.
Buffalo Trace Bourbon
Buffalo Trace distillery is a name that needs no introduction, having bottled some of the industry's most sought-after expressions like Pappy, Weller, and George T. Stagg. That being said, their house brand makes for a great gateway drink for newer or budget-conscious bourbon drinkers. That's because it features lots of brown sugar and baking spices on the nose, with some creamy caramel on the palate, and a finish that completes the experience by offering just a hint of cherry.
Old Forester 100 Proof Signature Bourbon
During the Prohibition Era, Old Forester was one of the few distilleries that received a permit to continue producing alcohol for "medicinal" purposes, an exception that's since allowed it to become the longest-running bourbon brand on the market. Named in honor of founder George Garvin Brown (who put his signature on every bottle), this Signature Bourbon is rich and full-tasting thanks to its 100 proof bottling, making it an ideal everyday option for more experienced whiskey enthusiasts.
Woodford Reserve Small Batch Bourbon
Brown-Forman first launched the Woodford Reserve brand back in 1996 as an effort to cater its offerings to drinkers' growing interest in more upscale spirits. With its eye-catching bottle design, premium price tag, and triple-distillation, it quickly emerged as one of the better buys within the whiskey world. Some 25 years later, it's still going strong, earning a place on shelves far and wide because of its sweet honey nose and quintessential oaky bourbon palate. Sure, it's not as complex as some offerings, but it serves as a great base for a cocktail.
1792 Small Batch Kentucky Straight Bourbon Whiskey
Let's face it: the under $30 price point gives rise to a lot of sub-par spirits that are all but indistinguishable from one another because of their simple, alcohol-heavy taste. However, if you're looking for a bourbon that's bold, balanced, and full of character, you can't go wrong with this Kentucky Straight Small Batch from 1792. Rich with rye spice and peppered with vanilla and caramel, it offers both the contrast as well as the mouthfeel befitting a much more expensive alternative.
Elijah Craig Small Batch Bourbon
Heaven Hill's Elijah Craig Small Batch Bourbon has experienced such a surge in popularity that the distillery actually had to remove its 12-year age statement in 2016 so that it could meet demand. In most cases, a shift to NAS would mean the end of a great expression, but this is one whiskey that proves an exception to the rule. Warm copper in color and well-rounded in flavor, this one first hits you with a nose that's pleasant and sweet before transitioning into an enjoyably oaky palate and finishing off with some cinnamon spiciness.
Maker's Mark Bourbon Whisky
Pick any American bar at random, ask for a bourbon, and chances are good that you'll wind up with three fingers' worth of Marker's Mark — it's everywhere these days. That being said, just because it's one of the more mainstream bourbons on the market, doesn't mean that you should discount it as another dime-a-dozen dram. On the contrary, as you'll find with its intensely sweet nose, buttery palate, and lingering finish, it's more than deserving of your bottom dollar.
Four Roses Small Batch Bourbon
Unlike other distilleries, all Four Roses Bourbon begins with two mashbills and five different yeast strains, yielding 10 different recipes that can be mixed and matched to produce a particular blend. The Small Batch Bourbon we've featured here combines four of such recipes (two per mashbill) in order to deliver a versatile expression that's great neat, over-ice, or in a cocktail. That being said, we'd opt to let it shine on its own because of its smooth mouthfeel and agreeable alcohol content.
Evan Williams Single Barrel
For those who are after a more traditionally-tasting bourbon, it's hard not to like this single barrel expression from Evan Williams. For starters, each bottle clocks in at around 7-8 years old, and they even feature their own handwritten vintage date to designate when the bourbon was put into oak. And when it comes to the spirit itself, you'll find that it more than lives up to its premium presentation, leading with sweetened caramel and vanilla and following up with a welcoming mix of aged oak, black pepper, and just the slightest hint of tobacco.
Jefferson's Reserve Very Small Batch
In contrast to the other distilleries that we've included on this list, Jefferson's Reserve is a bit of a newcomer. That being said, age isn't everything, for despite being founded in 1997, the brand has quickly made a name for itself with its innovative bourbon blends. Just take this Very Small Batch, for instance. Comprising four different bourbons sourced from various undisclosed distilleries, it makes for a subtle sipper that manages to hide its high rye (30%) content quite well.
Knob Creek Single Barrel Reserve
At a price point awash with weak, lower-alcohol offerings, Knob Creek's Single Barrel Reserve makes for an ideal alternative. Aged for nine years and clocking in at a hearty 120-proof, it might not explicitly mention "barrel proof" anywhere on the bottle, but that's essentially what you're getting — and at just $42 to boot. In practice, this means that it provides a characteristic tingling sensation on the nose, after which you'll find that its creamy sweetness softens through the palate and a mixture of oak, cinnamon, and leather finishes it off strong.
Penelope Bourbon Four Grain Straight Bourbon Whiskey
Penelope Bourbon was founded in 2018 by childhood friends Mike Paladini and Danny Polise. As is often the case in the emerging craft spirits segment, their blends are decidedly younger compared to that of the old guard. For some, this might prove to be a bit of a turnoff, but don't knock it till you try it. If you're on the hunt for a pour that's light, low-calorie, and easy to mix, it doesn't get much better than their Four Grain Straight Bourbon Whiskey.
Eagle Rare Kentucky Bourbon Whiskey
Although Buffalo Trace's bourbon is an excellent budget-conscious buy at just $25 a bottle, the distillery's Eagle Rare expression offers a much more sophisticated drinking experience. So, while it may be double (or more) the price of its younger sibling, it's not without good reason. The nose is packed with aged oak, orange peel, and marshmallow, making for a gentle introduction into its sweet, flavorful palate and light, bubblegum-like finish. Regardless of your particular whiskey experience, this one is a definite crowd-pleaser
Heaven Hill Bottled In Bond 7-Year
Up until it was discontinued in 2018, Heaven Hill's 6-Year Bottled In Bond Bourbon was the darling of the whiskey world because of its unbeatable $12 price point. As the spiritual successor to that steal of a spirit, this 7-Year had its work cut out for it when production began the following year. While it's not quite as much of a bargain, the good news is that its flavors don't disappoint. Rather, by starting with traces of leather and finishing with sweet caramel, it manages to keep up the tradition all the same (if a bit drier).
The Best Whiskey Glasses
Just because you're buying bourbon under $50 doesn't mean that you have to use a cheap plastic cup. If you're looking to elevate you're drinking experience, be sure to check out our guide to the best whiskey glasses.