Presented by

With the entire world searching for better ways to maintain their health during this trying period, in-home gyms have been catapulted into the limelight. For many, the ability to outfit their living space with an array of fitness-savvy goods couldn't have come at a better time, allowing avid trainers to take part in their favorite routines from the safety of their own dwellings.
Luckily, there are a variety of items within the space that can provide you with a full-fledged, total-body workout, without all the hefty gym fees, expansive spaces, and unintuitive machines. Bodyweight exercises, compact agility tools, and recuperation devices reign supreme here, gifting us with the ability to utilize smaller spaces for a complete, at-home experience. Below, we've aggregated a handful of accessories and peripherals that will help you to take your routine to the next level, or complement your already-established regimen.
Lululemon T.H.E. Short
T.H.E. Short is a calm and collected nine-inch model that's been built to take on lululemon's unique, 100% polyester Swift fabric while retaining a classic, tapered fit that's both sweat-wicking and breathable. To round things out, a gym-approved split hem has been added to ensure that you stay mobile at all times.
Everlast Speed Rope
Everlast's Speed Rope is a premium essential that boasts a reinforced steel socket, removable weights, and an adjustable cord for users of varying heights.
Renoj Resistance Bands
These intuitive workout essentials feature varying resistances — ranging from 10 to 50 pounds — and boast a high-quality latex construction from increased durability.
Gaiam Essentials Yoga Blocks
Gaiam's Essentials EVA Yoga Block set was devised to help serious health aficionados dive deeper, find proper alignment, and increase their strength.
Rogue Kettlebell
Rogue's premium, single-piece kettlebells are great for those who want to keep their workout room free of clutter, while still taking part in a variety of exercises.
SKLZ Agility Ladder
This six-rung, seven-foot item ensures that you'll be able to practice a variety of athletic speed exercises while indoors.
BZK Foldable Pull Up Bar
With a product like the BZK Foldable Pull Up Bar, you'll be able to train to your heart's content without spending large amounts of money on unique workout devices.
RDX Boxing Focus Mitts
RDX's Boxing Focus Mitts are a surefire way to keep your cardio up to snuff while you're away from the gym, thanks to their efficient EVA-LUTION and Supremo-Shock Foam.
Hydro Flask Water Bottle
This sleek, stainless-steel model features a phthalate-free construction and a slip-free powder coat to keep ample hydration at the forefront of your workout.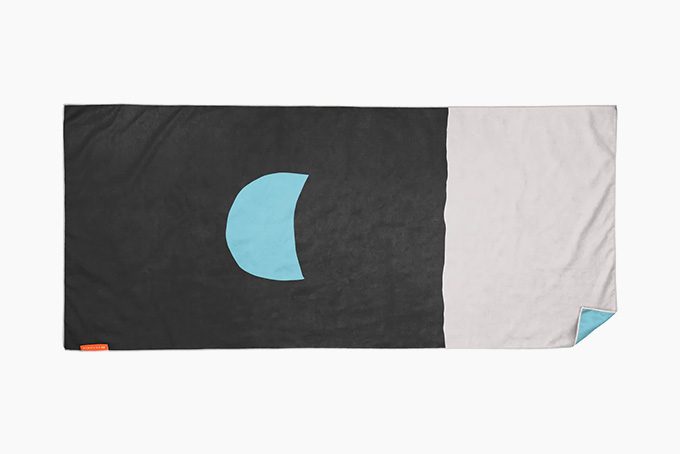 Bramble Outdoor Yoga Towel
With this unique offering, you'll be able to strike a pose anywhere (including the patio area of your home), and dry off in a pinch, making it a great all-arounder for the yoga fanatic.
Recoup Cryosphere
Calm your inflamed muscles, increase circulation, and trigger myofascial release after a hard workout session with post-workout ice and massage therapies.
Lululemon DrySense Long Sleeve
lululemon's DrySense long sleeve features sweat-wicking fabric, a comfortable (and breathable) mesh construction, and Lycra fiber, allowing it to retain its shape and stretch after long sessions.
Everlast PowerLock Pro Training Gloves
These 14-ounce models boast a balance of speed, comfort, and protection, ensuring that the fight for fitness comes easy.
mIR Air Flow Weighted Vest
This hybrid material vest features a modular system that'll allow you to add or remove its solid iron weights as you please, allowing it to be tailored to any style of workout.
OYO Personal Gym
The OYO Personal Gym utilizes SpiraFlex strength training fitness technology — a system used by NASA to produce up to 25 pounds of smooth resistance while in space.
Aer Gym Duffel 2
With Aer's Gym Duffel 2, you can pack up your Hydro Flask, workout towel, and band system for an on-the-go gym that you can take anywhere.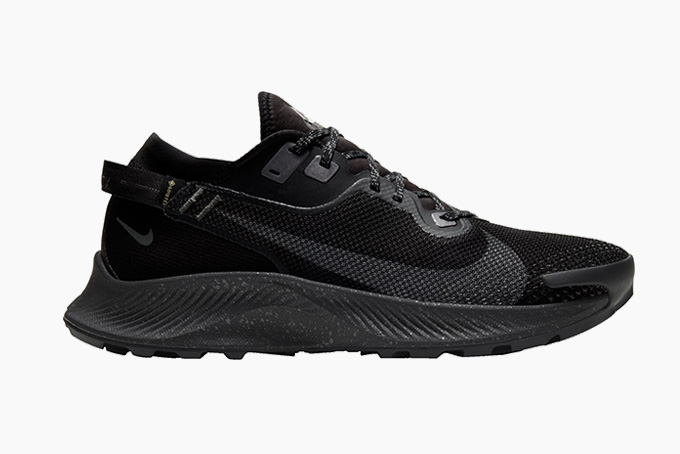 Nike Pegasus Trail 2 GORE-TEX
With Nike's Pegasus Trail 2 GORE-TEX, you'll get all of the positive aspects of the sleek sneaker, while also being able to adapt to outdoor training at the drop of a dime.
TRX Home2 Band System
TRX's Home2 Band System is an all-encompassing package that allows you to push, pull, plank, and rotate your way to a better body.
Bowflex SelectTech 552 Adjustable Dumbbells
Introduce one of the gym's staple pieces to your in-home workout area with Bowflex's adjustable SelectTech 552 dumbbells.
Theragun PRO
Recuperating from a hard workout has never been easier, thanks to Theragun's percussive therapy deep tissue muscle treatment massage accessory.
The 25 Best Home Gym Equipment Essentials
Didn't find what you were looking for on our best home gym gifts guide? Head over to our writeup on the best home gym equipment essentials, where we dive deeper into everything you'll need to create the perfect at-home fitness area.