Presented by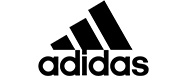 Anyone who considers himself an outdoor aficionado should familiarize himself with the stellar brand that is adidas Terrex. The sub-brand evolved from adidas Outdoor, which got its start in the 1970s from the company's founder, Adi Dassler. After dabbling first in adventure-oriented shoes, adidas would continue to make inroads in the outdoor market in the ensuing decades, eventually resulting in adidas Outdoor's first full line of garments and footwear in 2009. Of course, the line was a hit, and in 2011, adidas introduced Terrex, an outdoor collection of performance gear that alchemized form, function, and sustainability.
Terrex takes adidas' world-renowned performance engineering and gears it for the rugged outdoors. Moreover, one of Terrex's prime directives is to be a steward of our planet, which is why its gear is designed with sustainability in mind. After all, these products are designed to help you explore the great outdoors, and that's a difficult task if there's no natural splendor left to enjoy. The label offers an array of hiking shoes, hiking boots, trail running shoes, and outerwear to meet any outdoor training needs you have. No terrain is too tough and no elements are too harsh for Terrex's high-performance gear. Whether you're looking to run, crawl, climb, or sprint through the mud, snow, or gravel, the adidas Terrex Collection will protect and support you through all of your outdoor fitness endeavors.
What Is adidas Terrex?
A Brand Born For The Outdoors
As mentioned above, adidas Terrex comes from the original outdoor brand from adidas, adidas Outdoor. The subsidiary got its start by developing lightweight and durable shoes for climbing icon, Reinhold Messner, when he made his famous voyage to ascend Mount Everest in 1980. These trekking shoes were the first of their kind for adidas and opened up a new demographic for the company to market to. From there, the performance wear giant went on to release outdoor-centric footwear under its own label until 2011, when it introduced Terrex and its extensive outdoor selection of garments and footwear. Terrex has a concentration on performance, sustainability, and sourcing eco-friendly materials without conceding the quality or specifications of its high-caliber products, carving out a niche for itself within the larger adidas family.
Blending Sustainability & Performance
Contemporary Sensibilities Meet Modern Performance
What makes Terrex so special is that it's able to create incredibly high-caliber gear in a way that doesn't sacrifice performance, quality, or versatility. Terrex is proof that adidas is able to adapt to the changing values of the modern consumer while also innovating the performance capabilities of its products in a manner that's as groundbreaking as it is eco-friendly. The gear found under the Terrex banner is made to augment, protect, and support you on your outdoor fitness journey by leveraging state-of-the-art construction methods, technical fabrics, waterproof and breathable membranes, and honest-to-goodness elite craftsmanship. The result of this unwillingness to stray from its moral charge or lessen its exceedingly high standards is a collection of gear that can adapt to virtually any terrain and protect you from virtually every climate. Oh, and everything in the Terrex line is stylish as all get-out, too.
Who Needs Terrex?
Anyone Who Wants To Tackle The Outdoors
Simply put, if you're into any type of outdoor activity, you can benefit immensely from any of Terrex's stellar offerings. Being a footwear company, it's no secret that Terrex offers some of the best trail running shoes, hiking shoes, and hiking boots in the space. They're tailor-made to conquer the trails, protect you from the elements, and support your journeys into the wilderness. With that said, the outerwear and other garments in the collection are equally as stalwart as their feet-focused counterparts. The collection offers a host of weatherproof running shorts, hiking pants, lightweight jackets, and 2-layered insulated jackets that will outfit you to handle anything the outdoors can throw at you. Each of these garments are constructed using sustainable techniques, and just about all of them are made with a heavy amount of technical, recycled materials to reduce the collection's carbon footprint.
How Do You Pick A Terrex Shoe?
Find Your Fitness
When tailoring the proper shoe to your outdoor fitness regimen, it's imperative you take into account the intensity of your workouts as well as the type of terrain on which you'll be training. The beauty of Terrex is that its host of footwear offerings can cover practically all of your outdoor fitness-related needs. These shoes can be divided into three main types of shoe designs: trail running shoes, hiking shoes, and hiking boots.
Trail Running Shoes: Terrex's trail running shoes elevate your runs by providing you with a durable, breathable shoe with plenty of support. While you want these shoes to be lightweight to run long distances, they still need to have a certain rigidity to them so you don't twist an ankle when you inevitably step on a rock.
Terrex Agravic Ultra Trail Running Shoes
The Agravic Ultra Trail Running Shoes are purpose-built masterpieces that were developed with the help of one of the world's fastest ultra trail runners, Ekaterina Mityaeva. Aside from their fantastic design and colorways, these bad boys boast Dual-layer Achilles protection, a midsole rock protection plate, and an open mesh upper that's augmented by abrasion-resistant welding. These shoes will make you a literal trailblazer.
Hiking Shoes: Terrex's hiking shoes offer you the best aspects of trail running shoes and hiking boots for when you want to run outside but need some extra support and protection. The hiking shoes from Terrex are great for long, sustained hikes through tough terrain and conditions. For added protection from the elements, opt for the shoes with a GORE-TEX membrane so you don't have to suffer from soggy sock syndrome. Features like molded toe caps, hardy rubber outsoles, and sturdy midsoles are godsends for this category.
Terrex Free Hiker GORE-TEX Hiking Shoes
These shoes fire on all cylinders. They're stylish enough to wear around town and durable enough to embrace the outdoors with ease. The Terrex Free Hiker GORE-TEX Hiking Shoes boast a breathable GORE-TEX construction that will keep your feet dry and comfortable, as well as a snug Primeknit upper to provide comfort and support when you're changing planes. Add in their molded toe cap, responsive Boost midsole, and Continental Rubber outsole, and you have a hiking shoe that's second to none.
Hiking Boots: Hiking boots are your workhorses. They're sturdier than the previous two iterations and offer more support and protection from the elements. If you're planning on taking a longer, more arduous hike in inclement weather, then hiking boots are your best bet for success. Terrex has several phenomenal options that are tailor-made to enhance your hiking experience. To protect you from harsher weather, look for shoes that have insulating tech, like Terrex's proprietary COLD.RDY system, and preferably offer some degree of water resistance.
Terrex Free Hiker COLD.RDY Hiking Boots
If you're looking for a year-round hiking boot that thrives in the cold, then Terrex's Free Hiker COLD.RDY Hiking Boots are for you. Their streamlined, sock-like design leverages a Primeknit construction to enhance comfort, stability, and usability. What really makes these boots incredible, however, is their combination of a COLD.RDY layering system that insulates and retains heat and their GORE-TEX Duratherm upper that's designed to keep your feet warm and dry. For added support and grip, they also include a comfy and responsive Boost midsole with an EVA support frame, as well as a Continental Rubber outsole.