Presented by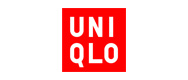 As the clouds clear up, getting some outdoor exercise has never seemed more inviting. That said, if you're heading out the door wearing a droopy old pair of shorts and some random t-shirt that's bound to become drenched with sweat in five minutes, then you're definitely missing out on some key elements that assist in putting together an ideal performancewear getup. Luckily, UNIQLO knows what it takes to keep you up and running and comfortable thanks to its mastery of technical materials.
If a great workout isn't the first thing that comes to mind when picking up clothes from UNIQLO, we advise you to think again. UNIQLO's wide variety of athletic and athleisure essentials can go toe-to-toe with any brand, and you'll find some killer gear in its All Sport Utility Wear line. Whether you're gearing up for a tennis match or just want to stay cool and comfortable while out running errands, UNIQLO has what you need, which is why we're wheeling out this helpful guide to our 10 favorite sportswear essentials from the Japanese staple brand.
Sport Half Socks
A comfortable pair of socks is often an afterthought when thinking of performance attire, but it's arguably the most important accessory of all. The Sport Half Socks implement UNIQLO's proprietary DRY technology, giving them remarkable moisture-wicking abilities that result in sufficient odor control. While they're composed of a handful of materials, what makes these socks special is a much-needed touch of spandex, resulting in the perfect amount of stretch to let you roll each sock on with ease.
DRY-EX Mapping Printed Crew Neck Short-Sleeve T-Shirt
The DRY-EX Mapping Printed Crew Neck tee is merely one example of UNIQLO's sporty prowess. This colorful top features a surfeit of mesh holes in areas that require breathability the most. Round that out with a pair of easy-going raglan sleeves, then shed the common shirt's underarm paneling to reduce any seam-on-skin contact, and you've got a top-notch workout shirt.
DRY-EX Shorts
There's no better piece to pair with the latest DRY-EX shirt than the matching shorts. Composed of a blend of recycled polyester fiber and nylon, the bottoms are highlighted by a similar breathable makeup thanks to their ergonomic mesh holes. Whether you want to wear these to the gym, to the beach, or simply when walking around the house, they are comfortable enough to rock on any occasion thanks to their subtle and sleek design.
DRY-EX Short Sleeve Polo
This polo built for anything from the golf course to the tennis court rounds out the trio of our favorite DRY-EX pieces. It mirrors the other selections from the bunch as a result of its breathability and lack of side seams but serves as a much more formal piece that could work just as well as a top for casual Friday at the office.
AIRism Performance Support Tights
Moving onto another signature proprietary material from UNIQLO's catalog, we have the AIRism Performance Support Tights. These UV-protected tights are composed of polyester, cupro, and spandex blend making up the brand's trademark AIRism fabric for an extra smooth and refreshing feel. If you're aiming to maximize performance and minimize fatigue on your next workout, then these are a great choice.
UV Protection 2-Way Stretch Cap
Running in the summer sun is a hassle, making a running hat the perfect addition to your morning jog attire. To make things even more enticing, UNIQLO's 2-Way Stretch Cap features UV protection, so it's built to tackle the brightest of forecasts. The hat's built to stay comfortable all day, and thanks to its smooth brim and touch of spandex, it easily folds up for carrying when you do finally take it off.
Nylon Utility Geared Shorts
While many of these picks are tailored toward performance sports, UNIQLO hasn't forgotten about the hikers among us. The water-repellent Nylon Utility Geared Shorts are made from durable ripstop nylon that is ideally lightweight. They also come rounded out with an adjustable belt and an inseam gusset, making for the perfect fit and easy-going movement. Lastly, these bottoms feature a whopping six pockets to protect all your gear, leaving you with enough space for just about anything.
Ultra Stretch Dry Sweatpants
When it comes to athleisure attire, the first thing that comes to mind is likely a pair of sweats. To no surprise, UNIQLO kept this thought in mind when crafting its luxuriously comfortable Ultra Stretch Dry Sweatpants. Living up to their name in every way, these moisture-wicking bottoms get their stretch from a touch of spandex and even feature zippered pockets to maintain your belongings.
UV Protection Pocketable Anorak Parka
The UV Protection Pocketable Anorak Parka is arguably the new collection's most innovative piece, primarily due to its 3D Cut makeup. This results in a boxy, modern silhouette, leaving you feeling relaxed from your shoulders down. On top of that, the lightweight, '90s-approved piece of outerwear boasts a pocketable design, so you can take it with you with ease. It comes available in a pair of color-blocked designs, including dark green with olive accents and black with navy.
Ultra Strech Dry Sweat Full-Zip Hoodie
Finishing this list off is the quintessential element of any wardrobe: a cool hoodie that could work in any scenario. The new Ultra Stretch Dry Sweat Full-Zip offers the perfect amount of stretch thanks to its touch of spandex, although the garment is primarily made of polyester, resulting in an ultra-soft, lightweight feel. As far as performance is concerned, its raglan sleeves pave the way for a relaxed feel and easy movement, in addition to its chest pocket to keep your phone or keys safe and sound.