The horological world is no stranger to extremely thin and lightweight watches, with the title of world's thinnest or lightest timepiece routinely being usurped. In the last half decade alone we've seen references like the Piaget Altiplano Ultimate Concept, Bulgari Octo Finissimo, and, most recently the Richard Mille RM UP-01 Ferrari — all of which sport ridiculously thin constructions. Despite these marvels of horological engineering already being insanely svelte, the world-record for lightest watch has once again been broken, this time by Ming Thein with his watch brand's envelop-pushing Ming LW.01 Ultralight Watches.
Born out of Ming's special projects division, the LW.01Ultralight watch is a remarkable feat from a design and mechanics standpoint that manages to best Richard Mille's $1,800,000 RM UP-01 Ferrari, tipping the scales at roughly one-third of the RM x Prancing Horse's watch's 30-gram weight. Constructed around 38mm magnesium alloy buttressed case construction with an integral "dial"/movement holder, the LW.01Ultralight is offered in automatic and manually-wound versions that weigh in at just 10.8 grams and 8.8 grams, respectively. Just 6.5mm thick, the case also boasts an anodized aluminum crown and an AR-coated Corning Gorilla Glass 6 crystal lens, plus the whole thing is pieced together using PEEK composite hardware.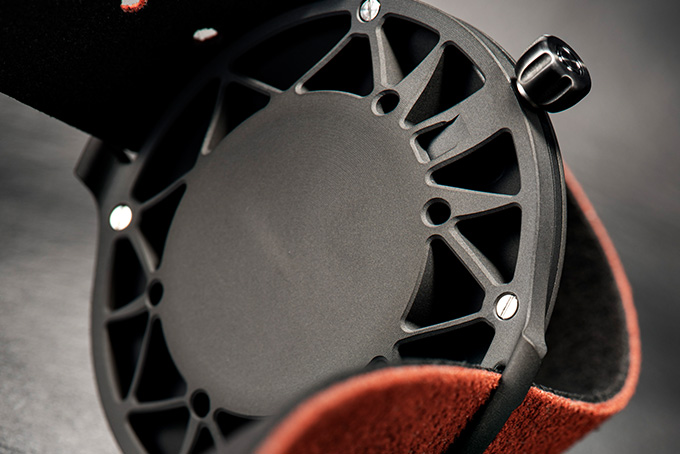 At the heart of both watches is a heavily-modified ETA 2000.M1 movement that's been reworked by Swiss luxury watch brand Schwarz-Etienne specifically for Ming. Made in Switzerland, the watch has also been paired with a lightweight single-layer Alcantara strap with a magnesium buckle —with the strap itself weighing only 1.2 grams while its magnesium buckle adds another 0.6 grams of heft. Equipped with 20mm lugs with fixed bars, the watch also affords 25 meters of water resistance. Not only do both these two references mark new world records, but they're also visually stunning, utilizing a super unique, largely blacked-out dial layout with contrasting white markers and hand-ends.
Both priced at CHF 19,500 (~ $21,625), the Ming LW.01 Automatic and LW.01 Manual are available for preorder now, requiring a 50% deposit. Deliveries of both watches are scheduled to begin in Q4 of next year.