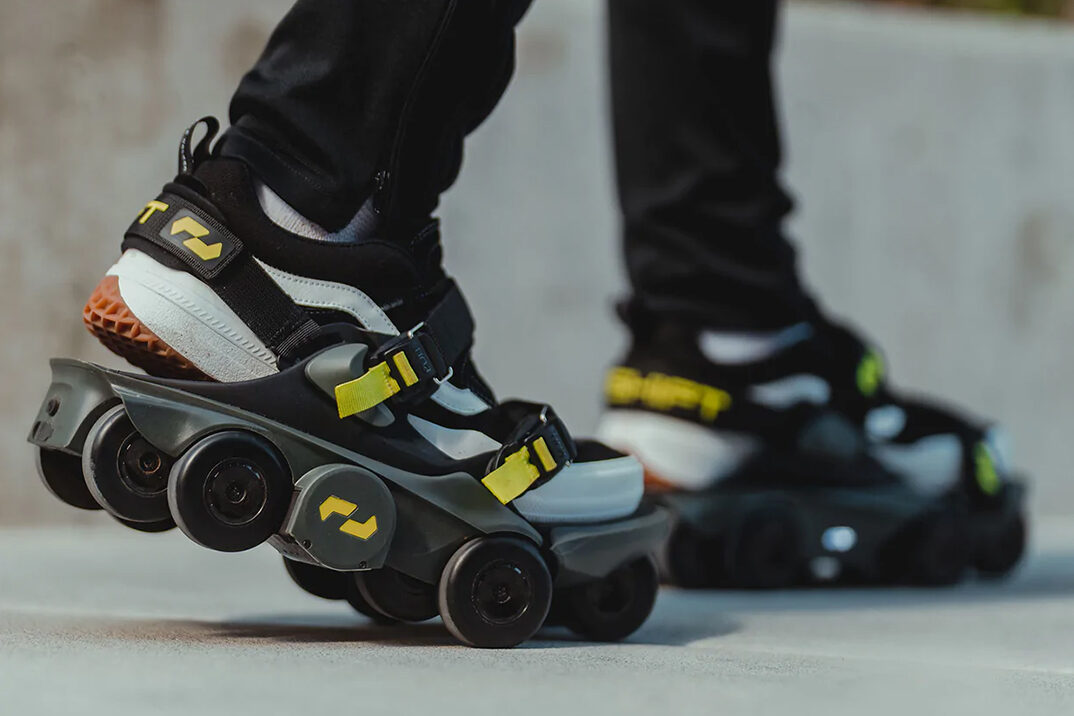 We've come across countless running shoes that are meant to enhance your performance, but have you ever thought about what would happen if you motorized the shoe? While Nike or adidas are yet to pull this off, a Pittsburgh-bred engineering company touts the innovative Moonwalkers as the "world's fastest shoe."
Shift Robotics' game-changing design lets you walk at a standard pace while accelerating each step to the point that you're practically running. The shoe boasts an AI drivetrain that uses algorithms to adapt to each user's stride and leg extension, which cooperates with an ergonomic hinge system that deems the Moonwalker transcendently comfortable. Moreover, the drivetrain is compatible with any (metropolitan) terrain, so you can tackle rocky sidewalks or uneven hills with no problem.
Most importantly, Shift claims the shoe offers a whopping 250% boost in walking speed, which can help pedestrians reach their destination in what feels like a matter of no time. And this applies to all pedestrians, thanks to its adjustable magnetic release buckles that fit any shoe, allowing you to slip into anything from Vans to hiking boots before throwing on these intuitive wonders. To operate the Moonwalkers, you must account for its two modes: Lock and Shift. It starts in the former, as the electronic brake fully locks the wheels until you enter shift mode by lifting your right heel and rotating it toward the opposite leg. And while it's not often you see a shoe powered by USB-C, you can garner over 6 miles of range with a 90-minute charge.
Shift Robotics' Moonwalkers have shattered their Kickstarter goal by nearly $100,000, and you can pledge a minimum of $1,099 to receive a pair in April.