It may come as a shock to some of you, but there are certain tech companies that excel at making particular products better than Apple. While it's hard to believe, these are the breaks, and the notion most definitely applies to Lightning cables. Charging your phone has become one of the quintessential elements of our day-to-day, so having a capable charger to ensure it happens fast shouldn't be overlooked.
USB-A vs USB-C
True Lightning Speed
USB-C's small, reversible connector allows for easier access across most modern devices, namely the ports on Apple's latest MacBook models and its tenth-gen iPad, the latter of which has fully shed the Lightning port. Most importantly, these compact wonders can juice your device up to 20 times faster than the traditional USB-A connector.
The key takeaway here is that you should either consider getting with the times or buying an adapter, as the majority of big-name tech manufacturers have implemented USB-C ports into their products, deeming most USB-A cables relatively useless without one of these accessories on hand. Nevertheless, we're talking about iPhones here, so let's not get carried away as we wheel out our guide to the best non-Apple charging cables you can buy.
fuse chicken titan travel
The Sturdiest: Touted as "the toughest travel cable on earth," this USB-A to lightning capable is built to withstand pets, bends, and then some, ensuring you can toss it into your backpack or suitcase with no worries about bumps and bruises down the road. The cable is covered in two layers of flexible, high-strength steel for longevity's sake.
anker Powerline II 3-in-1 Cable
The Most Versatile: In some scenarios, a single charger just won't cut it, but that's where adapters come into the equation. This USB-A-powered, 3-in-1 cable operates as a USB-C, Micro USB, and Lightning cable. This is our last pick from Anker, but it's one that's bound to come in handy for people with countless devices on hand.
Anker powerline III USB-A To Lightning
The Safest Bet: Considering many people are still accustomed to using USB-A wall adapters, it's easy to assume that this is probably the safest option for your household — note that we say household and not laptop port. Anker's Powerline III is available in 3-foot and 6-foot configurations and offers impressively high-speed data transfer rates accounting for its old-school connectivity, allowing you to transfer photos or songs in seconds.
Anker Powerline III USB-C to Lightning
The Bendiest: Scratch what we just said. We have one more pick from Anker, and it's one that silicone phone case advocates are bound to appreciate. The flexible take on the previous Powerline III charger boasts a 25,000-bend lifespan and comes available in many colors, so tailor it to your liking and twist it as you please.
Native Union Night Cable
The Longest: If you're tired of laying down in bed and having to run to your desk when the phone starts to go off, this is a match made in heaven. Native Union's lengthy Night Cable measures 10' long and boasts a reinforced composition for optimal sturdiness and longevity. Moreover, the Type A-to-Lightning cable has a 10,000 bend lifespan and can absorb double the stress of the average Apple cable. 
Nomad Lightning Cable USB-C with kevlar
The Sleekest: Nomad Goods is adept at manufacturing high-quality tech accessories, which are not just limited to supple leather iPhone cases. The SoCal-bred manufacturer's Lightning Cable USB-C with Kevlar isn't only one of the fastest ways to juice up your device, but it's unanimously the coolest. It's reinforced with a double-braided Kevlar sheath that delivers as much as 50% battery life in a half-hour.
The Best iPhone 14 Cases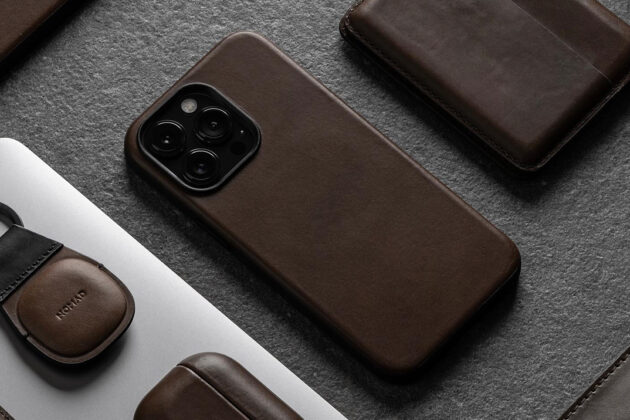 Now that your phone is charged, it's time to make sure it's safe. Find the best cases for Apple's latest model.