You know what they say: an apple a day keeps the doctor away. And while that may not be the case for everyone, it's safe to say that an Apple product has kept many of us occupied in a doctor's waiting room. We can go on and on about how much of an impact the world-renowned company has on the tech space (and society as a whole) but seeing as Amazon is having another Prime Day event this year, there are more important things to discuss, like discounts on coveted Apple products. That said, we've narrowed down the 12 best Apple deals to find on Prime Day part II.
Apple Airtag leather loop
Considering most people buy an AirTag to prevent losing something, the best bet would be to have something that helps avoid losing the AirTag, too. Luckily, this handsome leather loop is by Apple and for Apple.
Apple tv 4K 32GB
Streaming our favorite shows and movies is a way of life in this day and age, and the Apple TV has dictated that shift since 2007. 15 years later, the 4K-capable model can be yours for a fraction of the price.
bEATS FIT pRO
Boost your workout with the songs you love and pick up a pair of Beats' beloved Fit Pro earbuds, featuring spatial audio compatibility and a trio of listening modes.
Apple Airpods Pro 2
Apple's newest generation of the AirPods Pro may feature the same look, but its variety of ear tips allows you to find the perfect fit for a whole new feel.
Beats Studio3 Wireless Over-Ear Headphones
From buds to over-ears, experience some additional bass with Beats' premium Studio3 Wireless Headphones, equipped with noise-canceling capabilities and plush ear cushions.
Apple Watch SE
The Apple Watch SE may pale in comparison to the brand's traditional 'Series' line, but it's a great segue for those looking to add a technological touch to their wrist.
Apple watch series 8
Surprised to see Apple's latest flagship garner a price cut so early? We are too, which gives you all the more reason to consider picking up the sleek smartwatch.
Apple AirPODS Max
It's safe to say that these are the grail of headphones right around now, and you can get yours at a discount this Prime Day.
2022 iPad air
Take a breath of fresh air and pick up the Cupertino manufacturer's razor-thin iPad, which is equipped with a gorgeous, 10.9″ Liquid Retina display and available in a handful of inviting colors.
2020 Macbook AIR
Need a new laptop that won't break the bank? If that's the case, it's unlikely that anyone has recommended buying one from Apple — until today, anyway. The two-year-old MacBook Air can be yours for 20% off.
2021 IPAD PRO
Apple sets the standard when it comes to tablets, and last year's iPad Pro still manages to outdo the latest Air model when accounting for operating speed and its premium triple camera array.
2021 MACBOOK PRO
The mother of all laptops is seeing a huge price cut today. Thanks to Apple's almighty M1 chip, there's no room for error with the new line of MacBook Pro.
The 50+ Best Amazon Prime Day Deals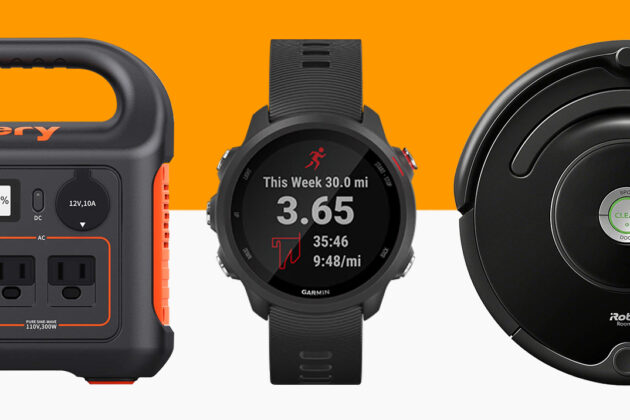 Apple is one of many companies to keep an eye out for this Prime Day, and we've got over 50 deals worth considering, too.