Presented by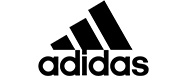 Whether you pin techwear as a fad or a lofty standard for what fashion should be, there's no denying its reliable sense of convenience. While many of us would love to walk around wearing a t-shirt and jeans all the time, the weather doesn't always permit such a lazy outfit, especially around this time of year. Luckily, staying warm and dressing comfortably are not exclusive to one another, as our versatile array of technical garments and accessories is sure to serve you well for winter and beyond.
adidas TERREX MyShelter Down Hooded Jacket
If you're looking for something to keep you warm all year round without any of the extra weight, this jacket from adidas TERREX is the way to go. The down-insulated piece boasts the performance giant's signature COLD.RDY tech provides a blend of moisture-wicking properties and warmth retention, combining for a perfect winter-ready piece that's just as ready for your next outdoor adventure.
adidas TERREX x and WANDER Pants
adidas TERREX coming together with and WANDER was practically a match made in heaven, as the two tech imprints churned out a collection of well-made gear that any outdoorsman could get behind. In this case, the collaborative capsule's versatile pants feature a unique makeup of cotton, polyester, and double-weave elastane for the perfect amount of stretch and utility from the waist down.
Veilance Bucket Hat
As one of the leaders in all techwear, Arc'Teryx's sublabel in Veilance churns out nothing short of premium gear. In this case, the high-end brand's weatherized bucket hat is the perfect accessory to keep your head protected from unpredictable forecasts. The waterproof piece is composed of a 3-layer GORE-TEX and finished with a hidden adjustment system for maximized minimalism.
Côte&ciel iSARAU oBSIDIAN bLACK
Few bagmakers hold a candle to the accessory aficionados over at côte&ciel, with this unique sling bag serving as one of its many weather-ready pieces. Taking its inspiration from traditional Japanese armor, the brand's sleek Isarau is constructed from polyester that garners a water-repellent treatment and a trusty array of pockets to keep your gear safe.
Vuarnet ICE 180 Sunglasses
Any pair of sunglasses you buy from Vuarnet is bound to bode well, but these are easily one of its sleekest silhouettes, to boot. With its wide-shield design and adjustable temples, the Italian-made Ice 180 shades help extend your field of view while protecting your eyes from harmful rays.
Diemme Belluno Sage Green Suede Shearling Boot
Diemme is arguably the most premium brand to consider in the world of hiking boots, and these lamb shearling-lined wonders are one example of why. What's more luxurious is the silhouette's buttery smooth suede upper, deeming them enviously soft inside and out. To finish things off, the fashionable Belluno sits atop a lugged Vibram sole for guaranteed traction, whether walking around town or the trails.
Apple AirPods Max
When it comes to headphones, it doesn't get much sleeker than the AirPods Max. With its refined matte construction and cozy mesh headband, it is a testament to Apple's consistently streamlined design language. Additionally, its trio of listening modes, including Transparency and ANC, make them ideal for wearing in outdoor environments whether you're trying to be more cautious or fully dampen outdoor noise.
Unimatic u2-b waTCH
This Italian-made field watch from Unimatic boasts excellent diving-grade water resistance and even features Super LumiNova C1 Luxe for superb visibility in low-light situations. That said, only 400 examples of this handsome timepiece were made, but it still serves as a stylish inspiration in case you plan on putting together a similar technical ensemble.