Off-road utility vehicles are simply not supposed to look as good as the new Lexus GX. Never mind the debate of whether or not you would take a luxury SUV off-grid because the specs on the Japanese marque's new adventure-ready "Sophisticated Utility Vehicle" render the discussion moot as it aims to elevate the segment entirely.
It's not like previous generations of the GX were anything to sniff at, with its immense capabilities and everyday comfort. However, the 2024 model sets a new standard. Powered by a 3.4L twin-turbo V6 engine that boasts 349hp and 479lb.ft of torque (Lexus has also stated that a hybrid powertrain will be coming at a later date), the SUV has an 8,000-pound towing capacity and comes in six different off-road grades: Premium, Premium+, Luxury, Luxury+, and the new Overtrail and Overtrail+. Highlighting the Overtrails are the 33-inch off-road tires with 18-inch wheels. With the Premium and Luxury grades, the rear tread has been increased by 3.26" over the previous models and by 4.06" with the Overtrail grades.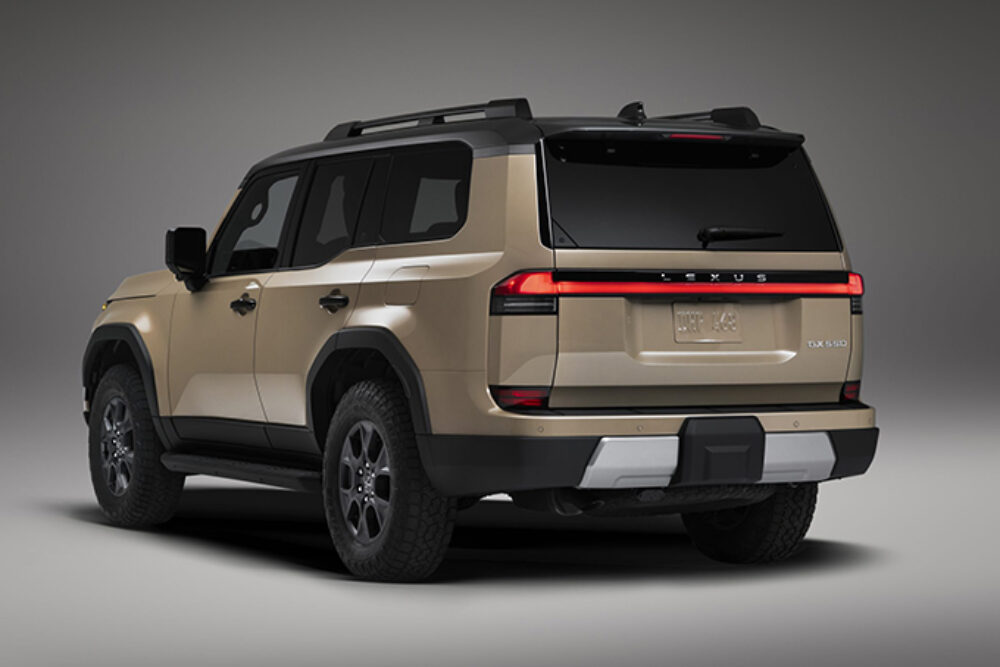 The exterior design language isn't overhauled but does get some distinct changes such as a more squared-off profile with horizontal motifs. Allowing it to be more stable off-road, the width was increased by 3.74" on the Premium and Luxury grades, and by 4.52" on the Overtrails. Likewise, the front pillar base was pulled to the rear, the front overhang was decreased by 0.78" for improved ground clearance, and the Triple Beam headlights and grill opening were raised to help evade any impact from the ground. The wheelbase was also increased by 2.36" and overall visibility has improved. Inside, the new GX seats 7 and features a Lexus Interface equipped with a 14-inch touchscreen in the cockpit with an integrated Head-Up Display.
No price has been given yet, but the 2024 Lexus GX will go on sale later this year. Head over to the company's website to check out the new SUV.