Dusk typically denotes the latter half of twilight after sunset, and if you're lucky enough, you'll be able to see a gorgeous shade of purple light the sky up. This unique phenomenon is often informally referred to as called cotton candy skies, but its scientific name doesn't sugarcoat it. This shift in molecules and atmospheric particles is called scattering, which paves the way for this mesmerizing color rust to overtake the light rays. Admittedly, we've all spent time with our heads in the clouds, but we drew inspiration from these late evening skies to throw extra gear in your pockets.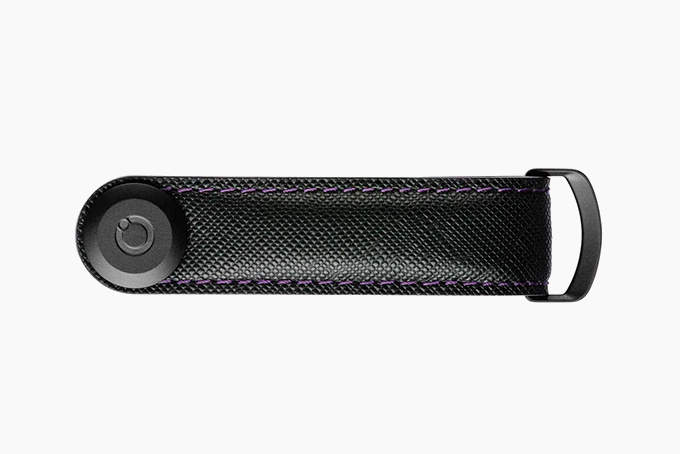 Orbitkey Key Organiser
A trusty key organizer goes a long way, and will also serve as a quieter alternative to the common carabiner. As its name suggests, Orbitkey excels in this space, as it uses nothing short of high-quality materials to craft its accessories. It can carry up to 7 keys in an orderly manner and boasts an award-winning locking mechanism for optimized security. While you may not catch it at first glance, this example is inspired by Emperor Palpatine from Star Wars, as it was part of a collection inspired by the series.
Kizer Drop Bear Knife
Kizer's durable Drop Bear knife boasts a 154CM Steel blade, resulting in incredible edge retention and corrosion resistance, so it operates well in any situation. For additional stability, its handle is constructed from aluminum alloy, which makes it as ergonomic as it is sturdy. Lastly, it features Kizer's latest cross bar locking system, composed of a Clutch bar and adjustable spring system.
Vuarnet District 2103
We all know that a trusty pair of shades will go a long way, and you can't go wrong with any of Vuarnet's distinct silhouettes. The District 2103 is as timeless as it gets and features the French eyewear brand's signature Unilynx Purple Flash lenses, resulting in a voguish, purple tint on everything you see while providing optimized UV protection.
Zenith DEFY 21 Ultraviolet
As far as functionality goes, this 44mm timepiece boasts a 50-hour power reserve and 10-meter water resistance. And while those specs are impressive, what truly stands out here is its gorgeous, matte titanium composition which has been dressed up in eye-popping shades of purple. Above all else, it runs on Zenith's signature El Primer 21 movement that features a pair of regulating organs and escapements, allowing for only the most accurate timekeeping.