Presented by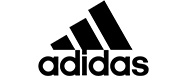 There's never been a better time to be a gym rat — or even a home gym rat. From innovative construction to the quality of materials used for equipment, clothing, and gear, maximizing your results and achieving your fitness goals are more accessible now than ever before. If you're on a budget, you can still find quality exercise gear if you know where to look. Whether you're shopping for yourself or someone on your holiday list, check out our guide to the best fitness gifts under $50.
adidas Adicolor Contempo Waist Bag
To keep your hands and pockets free during your most intense workouts or runs, get yourself a slim waist pack to ensure that your phone, pods, and other essentials are safe. Holding your gear at your torso instead of your pants, the adidas Adicolor Waist Bag also keeps your legs and swinging wrists from being encumbered by bouncy and bulky pockets.
Exercise Dice
Whether you're traveling or working out from home, reward your body with the benefits of spontaneity with SPRI's Exercise Dice, an on-the-go trainer of sorts that includes jumping jacks, crunches, push-ups, squats, and lunges on one die and your proposed rep count on the other.
VARIGRIP Sport PRO Hand Strengthener
Grip strength is one of the most underrated parts of maintaining fitness. Whether you're trying to balance out your forearms and hands, or you want to strengthen your hands so you don't have to think about one more thing as you level up in weights, the VARIGRIP Sport PRO Hand Strengthener is a solid tool that's easy to work into your daily routine.
RENPHO Smart Jump Rope
Known for its affordable yet innovative fitness gear, RENPHO is letting you get the most out of your jump rope routine with the Smart Jump Rope. Use the PVC-wrapped steel rope with the accompanying app to monitor your cardio and set up your routine.
Ursa Major Essential Face Wipes
Sometimes mopping up sweat with a towel can lead to more clogged pores and bacteria contact. Not to mention the dryness issue that doesn't get resolved. Next time you're finished at the gym, use Ursa Major's Essential Face Wipes, infused with the brand's proprietary Tonic formula of natural aloe, birch sap, willow bark, and sugarcane.
YETI Yonder
YETI makes some of the finest metal water bottles available, but sometimes metal is just too heavy to lug to the gym or on our next run. The brand unveiled its first-ever plastic water bottle earlier this year, with a 1L option available, featuring a leak-proof cap and an easy-drink spout.
Comrad Calf Compression Sleeve
Increase circulation to get the most out of your workout with Comrad's Calf Compression Sleeves, constructed of moisture-wicking mesh and odor-reducing technology. A good compression sleeve can also minimize post-workout soreness and fatigue.
Trigger Point Performance GRID Foam Roller
Don't overlook your post-workout recovery. Built with environmentally-conscious EVO foam, Trigger Point's contoured Performance GRID Foam Roller helps increase blood flow and loosen tight muscles after a hard session. Hollow on the inside for easier tow, the massager can support weights up to 500lbs.
TRX Kevlar Ab Slider
TRX makes some of the highest-quality home fitness gear out there. These new Ab Sliders are made from super-tough Kevlar to resist wearing down over time, whether inside or outside. Both soft- and hard-backed versions are available (sold separately), which give you options if you work out on carpeted or hardtop floors.
Rally Tyro 2 Pickleball Paddle
With pickleball sweeping the nation these days, many people are going to be clamoring to see what all the fuss is about. However, they may not want to shell out on a high-end paddle just yet. This fantastic budget option from PickleballCentral is a good choice for beginners, made from polypropylene honeycomb and fiberglass.
Perfect Fitness Multi-Gym
The benefits of working out from home are unbeatable. Without wandering eyes all around you, you're more comfortable trying new techniques. Plus, the zero-minute commute helps you stay on task and go at your own pace. Perfect Fitness' Multi-Gym can be used as a versatile pull-up bar for your doorway or taken down for incline push-up support or dips on the floor.