Presented by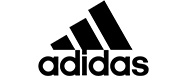 Assuming your brackets are as busted as ours, it couldn't be more clear that March is well underway, and adidas has you covered with all the on-court essentials you need to test your skills. The performance giant has served as a stalwart in the basketball world for well over half a century, with countless signature athletes under its belt ranging from Kareem to Dame and countless legends in between. And while we can't guarantee your game will turn out as effective, you have to earn those stripes somehow.
adidas Athletic Cushioned Crew Socks
It's got to be the shoes? Correction, it's got to be the socks. adidas' ultra plush pairs of crew socks are made of moisture-wicking yarn for ideal performance and guaranteed comfort through every crossover you attempt.
adidas All Court 3.0 Ball
Obviously, this had to show up at one point. Ideal for indoor or outdoor courts, the durable All Court 3.0 is constructed of smooth polyurethane leather and is the most essential thing you need to practice virtually anything on the court — except defense, anyway.
Basketball Ankle Wrap
Preventive efforts are vital when you're hooping, and the last thing you want to do is get hurt. Luckily, this trusty ankle wrap provides the added bit of stability you need when dropping dimes and running the pick and roll, all the while offering moisture-wicking abilities to do away with sweat.
ADIDAS seLECT sHORTS
These recycled polyester-crafted shorts feature the three stripes' signature AEROREADY tech to do away with moisture, which is ideal for managing sweat on the floor. Most importantly, they're made of at least 70% recycled materials, so you can bank on saving the planet one shot at a time.
ADIDAS baSKETBALL sLEEVELESS sWEATSHIRT
Working up a sweat in the spring can result in a hard time figuring out what to wear. We all know the feeling: too cold for nothing but a shirt, but still too warm to go out wearing a hoodie. On days like this, resort to something sturdy and sleeveless, which is where adidas' Basketball line comes to play. The all-gender-ready piece is made using a sustainable blend of recycled polyester and buttery soft cotton fleece.
Harden Traveler Jacket
Is it a bomber? Is it half a tracksuit? No matter how you wear the sustainably constructed Harden Traveler Jacket, it is undeniably comfortable and goes beyond taking step-backs on the court, but rather stepping back and relaxing. The sportswear brand's lifestyle piece operates just as well on the sideline as it does on a cold day at any indoor gym, and there's no doubt it'll work hand-in-hand with our next pick.
Harden Volume 7 Basketball Shoes
The Beard's brand-new, bubble-like pair of kicks is oddly reminiscent of age-old designs we've seen from adidas, namely the Crazy 1s. With a puffer jacket-inspired upper, hybrid BOOST compound, and versatile Lightstrike midsole, Harden's seventh set of signature shoes provides all the energy return on traction you need to maximize each aspect of the game — yes, even the defensive end.
adidas FWD-02 Sport True Wireless Earbuds
Warm-up music is essential to any pre-game routine, and, believe it or not, adidas has you covered in that department, too. The brand's true wireless FWD-02 serves as the leading model in its workout-geared audio line, so, of course, they're built to operate even as you build up a sweat. With their IPX5-rated design and six hours of playback, these buds are intended for the longest of gym days.