Next to eating right, staying consistent with a fitness regimen is perhaps the best way to keep yourself happy and healthy. Of course, there are also a wide variety of exercise styles — many of which require specified gear to get the job done right. Furthermore, if your interests are varied, you might want to partake in a number of different kinds of workouts to keep yourself interested and engaged.
While we can't necessarily help you pare down the list of possible workouts for you to partake in and enjoy, we can assist with picking out a proper kit of gear to ensure that you're going to be comfortable, dressed appropriately, and to ensure that your workouts are effective. In fact, we've mapped out a number of the most popular and impactful types of exercises and put together a small complement of equipment — both apparel and otherwise — for each of those types. This is the best men's workout gear for every exercise.
Pugilism, as a form of both exercise and entertainment, has existed since before recorded history. In fact, the earliest evidence suggests that it dates back to pre-Sumerian times — as far back as the 3rd Millenium B.C. It's also unique in the sense that this is one of the forms of exercise that requires you to directly pit yourself against another person for dominance, meaning it's inextricably competitive. Granted, you can practice with targets and pads, but the real test of boxing comes in bonafide fights. Of course, even if you don't want to actually slug another person in the jaw, you can still get a tremendous workout.
Everlast Professional Hand Wraps
It's possible to box without injuring your wrists, but the chances go up exponentially if you don't take any safety precautions. That's what the Everlast Professional Hand Wraps are for: stabilizing your wrist so you decrease your chance of injury. If you're serious about boxing, you should always use hand wraps, just like the professionals.
RDX Padded Boxing Mitts
Boxing is all about accuracy and reaction time, which is exactly why using padded mitts for target practice is a good idea. So long as you have a partner to train with, these gloves can help you increase your overall speed, accuracy, dodging, and general awareness. Plus, the built-in padding makes it a lot less likely that you'll injure yourself or your training partner.
RVCA Fight Scrapper Shorts
There are a multitude of workout shorts available on the market, but not all of them are optimized for boxing. The Fight Scrapper Shorts from RVCA, however, were designed specifically with movement and reflex in mind. As such, they're breathable, stretchy, and durable — perfect for pugilism.
Everlast Powerlock Training Gloves
There are a lot of different kinds of boxing out there, each with their own gear necessities. However, most require you to wear gloves of some sort (bare-knuckle boxing is the one very dangerous exception). These Everlast gloves are best suited to traditional pugilism, but the lessons learned by using them can really carry over to any other form of boxing, even the bare-knuckle kind. They're secure, comfortable, durable, and reliable.
Adidas Speedex 18 Boxing Shoes
Footwear is an essential part of pretty much any non-waterborne exercise and boxing is no exception. But if you are really serious about pugilism, you'll want shoes that are specially made for the requirements of the sport, like the Adidas Speedex 18 Boxing Shoes you see here. They'll help stabilize your ankles, they've got flexibility and impact protection where it matters, and they look pretty spectacular for a pair of function-focused boots.
Climbing
Higher and Higher
Put a mountain in some people's path and they'll go around it. Some, however, will look up at that peak in their way and see a challenge. It's for these intrepid explorers that climbing exists — it's just a bonus that it also happens to be a tremendous form of exercise. Unlike other forms of exercise, climbing is also exclusively about pushing the limits of your body and mind — focusing on real strength rather than glamor muscles. Of course, there's also danger to be had in the form of falling, which is why getting the right equipment, in this case, can be a literal lifesaver.
Cotopaxi Halcon Chalk Bag
The purpose of using chalk when climbing is to help keep the oil in your hands from causing your fingers to slip off of surfaces as you grip them. As such, it's pretty much a necessity for anyone remotely serious about climbing. However, you can't just fill your pockets with the powder, as you might not always be able to reach it. That's where the Cotopaxi Halcon Chalk Bag comes into play. This hip bag grants you access to chalk when you need it and even has an additional pouch for a quick snack.
Metolius Half Finger Climbing Gloves
Purists might suggest that wearing gloves while you climb isn't in the spirit of the sport, but we've seen blisters we'd very much prefer to avoid. If you're like-minded, you might enjoy the Metolius Hald Finger Climbing gloves, which are made from handsome and durable cowhide leather that can stand up to even the most frequent use. Plus, the fingerless design ensures that your grip will still be steady as ever.
Black Diamond Half Dome Helmet
Nothing will take the wind out of your sails quite like a traumatic brain injury, which is a likely outcome if you climb to great heights without wearing a helmet. Sure, they're not fashionable, but they will keep your cranium safe in the case of an accident and that's good enough for us to always wear one. This polycarbonate option from Black Diamond is lightweight, easy to adjust on-the-fly, and is available in several colorways.
So iLL Momoa Pro Climbing Shoe
Though he's best known for his underwater antics in Aquaman, Jason Momoa actually has a passion for the outdoors, especially rock climbing. As such, the folks at So iLL called on him for help crafting a signature climbing shoe with graphics based on the tattoos that adorn his body. They're also comfortable enough for all-day wear, versatile enough for numerous types of climbs, and they boast a molded rand for a more precise and secure fit.
Arc'teryx C-Quence Harness
Whether you're at a rock climbing gym or crawling up a sheer face at your favorite national park, your greatest defense against a serious fall is your harness — paired with a good rope and solid anchor points, of course. And you could do a whole lot worse than the Arc'teryx C-Quence Harness here with its contoured fit, exceptional materials, etc. It was also rigorously tested by actual climbers before hitting the market.
Unfortunately, due to its very nature, cycling is a fairly cost-prohibitive form of exercise. After all, in order to do it, you need a bike — which, if you're getting one to use regularly, can cost thousands of dollars in the initial investment and maintenance. However, it's also hugely rewarding as a workout because not only can it be hugely physically beneficial, but it also allows you to connect with the outdoors and the roads in a way you might otherwise not be able to. Feeling the wind in your hair is pretty fantastic, and doing it under your own power can make you feel quite, well, powerful.
Camelbak Podium Dirt Series Chill Insulated Water Bottle
Staying hydrated is absolutely essential regardless of your exercise of choice, but it's even more serious and important with activities that put you under the sun and on hot concrete and/or asphalt, like cycling. This durable water bottle from Camelbak was made specifically to fit in a bicycle bottle holder, it's insulated to keep its contents cold (or hot) for up to 24 hours, and it can hold up to 21 ounces of your liquid of choice.
Shimano RP4 Bike Shoes
If you're going to be cycling in a serious and regular manner, you're going to want to swap your sneakers out for a pair of clip-in shoes to make your experience a lot more efficient and effective, like Shimano's RP4 Bike Shoes. They're handsome as hell, minimalist without leaving anything out that you might need, and they have a Boa closure system for a superb and secure fit.
Rapha Pro Team Frameless Glasses
Though they're not quite a household name — that is unless you come from a house obsessed with cycling — Rapha is still one of the top brands in the bicycling space. In fact, they have their own pro riders, who wear these Pro Team Frameless Glasses, which are ultralight, offer a tremendous field of vision for superb situational awareness, and they even have lens tech designed to make obstacles in the road more visible than they would be with the naked eye. These aren't just glasses; they're a cycling secret weapon.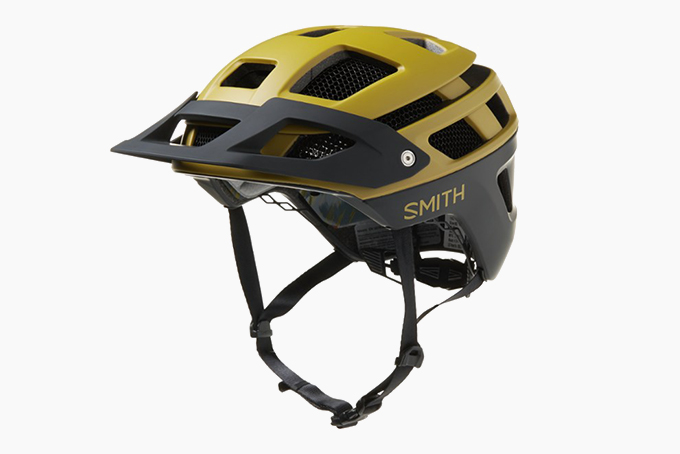 Smith Forefront 2 MIPS Cycling Helmet
If you're really pushing the limits, cycling can send you careening down a road at 25mph — and that's if the road is flat. Downhill speeds can be double that or more. And taking a spill at really any speed could be bad news for your brain if you don't wear a helmet like the Smith Forefront 2 with its built-in MIPS tech (great for avoiding rotational brain injuries), a lightweight and impact-resistant polycarbonate shell, and optimized air vents for comfort.
Wahoo Fitness ELMNT BOLT GPS Bike Computer Bundle
If you want to get better at a particular skill, you can give yourself a huge leg up by recording your progress and results for examination and improvement. And while some forms of workouts have discernible metrics (tracking your PRs in weightlifting, for example), others are a bit more nebulous. Cycling doesn't have to fit into the latter category so long as you have the Wahoo Fitness ELMNT BOLT GPS Bike Computer Bundle — which includes a bike computer, cadence and speed sensors, and a heart rate monitor. Up your bicycle game with this two-wheel-focused fitness tracking tech.
H.I.I.T.
Bump Up the Intensity
There has been a burgeoning fitness culture that has developed over the course of the last decade-or-so focused primarily on the trend of H.I.I.T. (high-intensity interval training). And while you might want to buck the trend, there's real science with definitive results that suggests this is one of the most effective means of getting your body in peak physical form. If you've ever dreamed of looking like the Spartans from the blockbuster action film 300, you should probably consider H.I.I.T. workouts.
Rogue Kettlebells
If you're interested in HIIT workouts, one of the most versatile and essential pieces of equipment you can own is a kettlebell (or several kettlebells). Their shape, size, handles all make them great for a huge variety of workouts, including both more traditional weightlifting and more avant-garde modern movement-based exercises. These ones from Rogue are crafted from solid first-run iron ore, they're available in over a dozen weights (ranging from 9lbs up to 203lbs), and they're color-coded for easier identification.
Ryu Vapor Shirt Long
For high-intensity workouts with little-to-no downtime, the comfort and versatility of the clothing you wear can make or break the productivity of your workouts. Standard cotton t-shirts aren't very breathable, they get weighed down with sweat, and they're a playground for stinky bacteria. By contrast, the Ryu Vapor shirt is made specifically to allow for freedom of movement, is has silver fabric woven into it that can fight off bacteria, and it has super breathability for more comfort.
Mack Weldon Stratus Active Shorts
Just like a workout shirt, your shorts are of the utmost importance with HIIT workouts, as they will determine your comfort, your range of motion, and more. These ones from Mack Weldon were specifically designed for intense athletic activities, they have built-in thermo-regulating technology, they're ventilated and have hidden zippered pockets, and (perhaps best of all) they're machine washable.
Crossrope Get Lean Weighted Jump Rope
A lot of HIIT and circuit workouts hinge on limiting breaks and downtime to maximize their potential. But it can be hard to fill the space between sets. Thankfully, a simple jump rope can fill that time productively. And if you've got the Crossrope — which is weighted — you can add another dimension to your exercise and increase its effectiveness.
Nike Air Zoom Super Rep Sneakers
HIIT workouts are unique in that they incorporate elements from a huge number of other disciplines. That means, at one moment you might be lifting weights, then jumping rope, then doing pull-ups, and then running. And that makes finding footwear to manage all the potential tasks quite difficult. Thankfully, the wizards at Nike made a shoe specific for HIIT and circuit training called the Air Zoom Super Rep. It's great for all those activities and more, offering support, cushion, and great energy return.
There's reason to believe that hiking is actually mankind's first form of exercise, as the untamed wilds of pre-civilization were rugged and unforgiving and required quite a bit of walking in order to hunt, forage, move camp, etc. Today, it's still very much a viable workout and allows people to get out and appreciate nature in a way that's mostly prohibited by modern city living. If you can get away from the concrete jungle for a bit, we highly recommend getting some fresh air in the hills and valleys of wherever you live. And yes, no matter where you live, there's a hike nearby just waiting to be explored.
Matador Beast28 Technical Backpack
Even on a short day hike, there are some supplies you should always bring along with you — like a water bottle, a snack or two, a first-aid kid, etc. And it's much easier to bear that load if you've got a technical bag to carry it all, like the Matador Beast28. It has a 28L capacity, it's hydration bladder-compatible, and it boasts a durable weatherproof PU-coated ripstop nylon exterior. Best of all, once you're done with it, it collapses down to smaller than a football for easier storage.
T.A.D. Latitude Field Shirt
The purpose of a hiking shirt is multi-faceted. First, you want to wear something that's light and breathable, as hiking is a very physical activity and — if you're doing it right — you're probably going to warm up and sweat. But it also needs to offer some protection from the elements, especially the sun — which is why we suggest long sleeves (sunscreen really only goes so far). Well, the T.A.D. Latitude Field Shirt offers all of that and more, all while looking spectacular in the process.
Filson x Merrell MQM Flex Luna Boot
Undoubtedly the most important piece of hiking gear you can own (besides a water bottle) is a solid pair of hiking shoes and/or boots. And because most people aren't professional hikers with numerous pairs at their disposal, it's also a good idea to maximize the value in the one or two pairs you own. That's a part of why we love the Filson x Merrel MQM Flex Luna Boot. It has GORE-TEX waterproofing for all-year wear, they're lightweight enough for summer jaunts, but they're high enough to still offer ankle stabilization. Pair that with superb traction and this might be the only pair of hiking boots you need.
Garmin GPSMAP 66i 2-Way Satellite Communicator
Even if you're hiking in a well-trafficked area, there's always a chance that you'll end up a bit lost and/or wandering a bit too far off the designated paths. As such, it's a really good idea to have a means of communicating that doesn't depend on cell towers. That's where the Garmin GPSMAP 66i comes into play with its pre-loaded full-color topographical maps, onboard GPS, 2-way satellite communication, and SOS function.
Vollebak 100 Year Pants
The wilderness can be pretty unforgiving on our bodies and our gear, which is why a solid pair of hiking pants, like Vollebak's 100 Year Pants, offer twofold benefits: they'll protect your legs from the surrounding foliage and jagged rocks and they're tough enough to weather abrasions, impacts, and even potential punctures and take them all in stride. For reference, these pants are so tough, they were originally developed to allow military service members to walk through fire unscathed, so they're definitely good enough for your hikes.
For many people, running can be a transformative experience that pushes both the body and mind. It's also one of humanity's earliest forms of exercise, though that was mostly happenstance, as humans needed to run in order to hunt back when we were still learning to stand upright. Running also has a rich history, with highlights that include ancient myths like that of Pheidippides that ran from Marathon to Sparta, then back to Marathon and, finally, to Athens — covering a distance of far more than the 26.2 miles of modern marathon races. To this day, running is one of the most accessible forms of exercise around, but you still need a bit of gear to get it done right.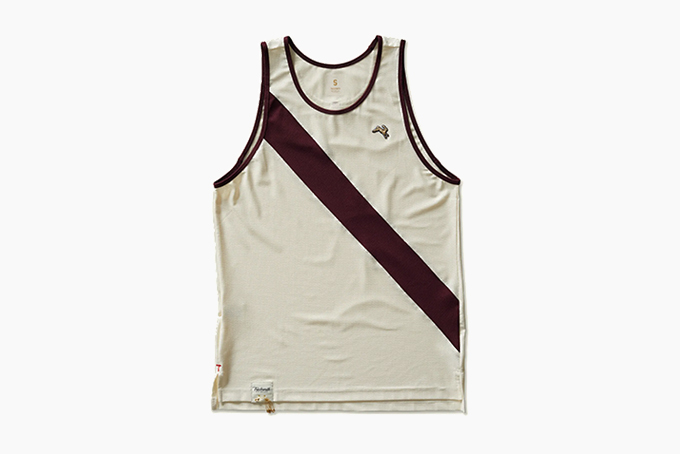 Tracksmith Van Cortlandt Singlet
Singlets are a staple of the competitive running space. In fact, wearing one is a long-running tradition amongst the best racers in the world. And few are quite as spectacular as this one from Tracksmith. With handsome styling, breathable lightweight fabric, and four race-ready safety pins included, this flagship offering should be in every serious runner's kit.
Iffley Road Brighton Shorts
Probably more important than your shirt of choice, the shorts you wear when you run can make or break the experience. These ones from Iffley Road boast a lightweight and breathable fabric, enough space within the silhouette for more muscular legs, they have a comfortable waist that's well-suited to distance running, and they have a suite of pockets in the case that you need to carry anything with you while you run.
Black Diamond Distance 4 Hydration Vest
Especially for longer distances, staying hydrated while you run is of the utmost importance. However, carrying a water bottle in your hands can be cumbersome, throw off your rhythm, and more. You can do away with all that with the Black Diamond Distance 4 Hydration Vest, which offers dual pockets for included soft flasks, has an extra pouch for a hydration bladder, and offers other storage slots for energy gels and the like.
Adidas Adizero Pro Running Shoe
As is the case with hiking, the most important part of any running kit is the shoes. Wear a pair that don't have the right cushioning and you could end up with blisters, cramping, and more. By contrast, the Adidas Adizero Pro Running Shoe was optimized for long-distance running. In fact, it was created specifically with breaking marathon records in mind — and that makes it a superb option for any runner.
Suunto Spartan Ultra HR Smartwatch
One of the best ways to improve your performance while out on a run is by tracking your metrics and pushing yourself to beat your personal records. That's a whole lot easier to manage if you use a device that automatically tracks your steps, distance, route, heart rate, and more — like the Suunto Spartan Ultra HR Smartwatch you see here. And while it's absolutely brilliant for running, it also has 79 other built-in sport modes in case running isn't your only form of exercise.
There are few workouts that are quite as comprehensively beneficial as swimming. Even just casually swimming laps back and forth can be an intense full-body workout that — due to the nature of the human anatomy and our lack of gills — also helps to increase your lung health and capacity. It's also widely used in rehabilitation thanks to its ultra-low impact on your bones and joints. Not everyone feels at home in the water, but those that do can vouch for just how effective swimming can be as a form of workout.
TYR Pull Float
If you really want to improve your performance while you swim, muscle isolation is a pretty great tactic (and it's used in other forms of exercise). This float allows you to keep your legs toward the surface on the water so you can focus on using your arms to pull yourself across the pool. It's built from soft EVA foam, tested to ensure its functionality, and it's even used by professionals.
Speedo Swim Kickboard
A swim kickboard serves a similar purpose as the pull float above, except it is meant to isolate your legs instead of your arms. It's also built from textured EVA foam for comfort and a non-slick surface, it has scalloped finger slots on the side for a better grip, and it's available in either blue or black.
TYR Special Ops 3.0 Transition Swim Goggles
The human eye was not meant to function underwater — least of all if that water is loaded with chemicals like chlorine, which is obviously abundantly common with manmade pools. As such, a good pair of goggles is an absolute necessity when building out a swim kit. These ones are great for both indoor and outdoor swimming, as they have transition lenses that will automatically adjust depending on the level of light. They also have an easy-adjust system and anti-fog lenses.
Sony NW-WS623 Waterproof Headphones
If you're not interested in music, there are plenty of swim-ready earplugs out there. But if you want to pipe in some tunes while you do laps, then these waterproof Sony headphones are perfect. They offer 4 gigs of onboard music storage, they will function in depths of over 6 ft, and they have 12-hour battery life. As an added bonus, they'll also keep that pesky water out of your ears.
Outerknown Apex Trunks
If you're a professional racer, you might want to opt for a Speedo rather than a pair of trunks. However, if your endeavors aren't exclusive to manmade pools and you might want to wear your swimwear outside of the context of exercise (or even during another activity, like surfing), you might appreciate Outerknown's Apex Trunks. After all, they were designed specifically by Kelly Slater as the perfect performance trunks.
Weightlifting
Heavy Hefting
Weightlifting or some kind is a pretty big part of most workout regimens, and a look at the interior of just about any chain of gyms can illustrate just how pervasive it actually is. However, weightlifting can also be a workout in itself — as made popular by the likes of Arnold Schwarzenegger and Lou Ferrigno, as well as modern powerlifters like Thor Bjornsson (better known as The Mountain from Game of Thrones). Focusing primarily on increasing strength, this exercise (like all exercises) has specific gear requirements, as well.
Harbinger Big Grip Pro Lifting Straps
The vast majority of people interested in weightlifting as a type of exercise frown on the idea of wearing gloves during workouts. However, a little extra grip can be all you need to get over the hump and set a new PR. That's where the Harbinger Big Grip Pro Lifting Straps come in. They function in a similar manner, but they're less taboo. And they're durable as all get-out for frequent usage.
YETI Rambler Half Gallon Jug
The more difficult your workouts, the more water you're going to need to stay properly hydrated. And while other forms of exercise require you to stay mobile and bring your water bottle along for the ride, weightlifting has the added benefit of all taking place in one room (usually). As such, carrying around a much larger insulated jug, like this 64-ounce bad boy from YETI, is a much more realistic prospect. It still has all the same industry-leading retention properties, as well — which means your water will stay colder for longer.
Adidas RPT-01 Bluetooth Headphones
Putting together a playlist is one of the best ways to get yourself pumped up before and during a workout, but you can't always blast your music through a loudspeaker — especially if there are other people trying to work out. That's why we suggest picking up a pair of these Adidas on-ear headphones. They're wireless, produce great sound, have an adequate battery life, and — best of all — they're sweatproof.
Rogue Premium Ohio Lifting Belt
If you're lifting especially heavy, a weight belt can help ensure that you are moving with good form and posture, potentially saving yourself from a serious injury. Of course, a belt shouldn't be relied upon as a crutch, but rather a guiding aid. And this one from Rogue is made in the USA from premium materials — like English bridle leather — and made to last for quite a long time, making it perfect for serious powerlifters.
Nike Romaleos 4 Weightlifting Shoe
As previously mentioned, different types of workouts almost always require specialized footwear. This is especially true with weightlifting, although it might not seem so. You see, if you don Nike's Romaleos 4 weightlifting shoes, their solid sturdy heel will ensure better safety and stability than the sometimes far-too-cushy heels of other training shoes. Pair that with great construction materials and adjustable straps and these shoes could change your workouts for the better.
There are those out there that think that yoga is just fancy stretching for hippies. But the real truth of the matter is that yoga has a centuries-long tradition as one of the best full-body workouts around — especially for those looking to increase their flexibility and core strength. And while there is a good deal of stretching, there's also plenty of muscle work and, if you really concentrate on the mental aspects as well as the physical, it can be cleansing for both mind and body.
Gaiam Yoga Blocks
Yoga blocks should absolutely not be looked at as cheating, but rather as tools to both ease you into workouts and correct your form. They can also help push you up to the next pinnacle if used properly. These ones are durable, soft-yet-sturdy, and they come in numerous colors.
prAna Prevailor Tank
There is undoubtedly a more spiritual side to yoga that speaks to the interconnectedness of things. Of course, even if you aren't interested in that angle, you might still care about sustainability when it comes to gear. Either way, the prAna Prevailor Tank is a comfortable workout shirt made in part from hemp, making it lightweight, breathable, and better for the environment than many alternatives.
Lululemon The Reversible Mat
You can probably get by with normal gym clothes if you want to try out yoga, but a mat is the most basic necessity, as it gives you a clean spot on the floor but also provides stability, grip, etc. This one from Lululemon is dual-sided (one side is smooth and the other is textured), and it comes in a whopping 16 different handsome colorways.
Rhone Guru Yoga Shorts
Like other workouts, yoga has specific requirements to be done right. For instance, if you want to push the limits of your flexibility, you're going to need shorts that can stand up to the task without strain. Thankfully, the folks at Rhone make these shorts specifically with yoga in mind — meaning they're sweat-wicking, stretchy, breathable, and they also happen to look great.
Vibram V-Train 2.0 Five Finger Shoes
There are plenty of folks who are comfortable with doing yoga barefoot. But if you aren't keen on the idea of taking your shoes off in the gym or you're exercising on a surface that's harsh on your feet — like a cliff overlooking the beach — you might want some footwear that won't impede your exercise. We suggest the Vibram V-Train 2.0 five finger shoes, for they offer up superb grip, unmatched flexibility, and they're durable as hell.
The 15 Best Pieces Of Travel Workout Equipment
If you're somehow still traveling right now or you're just realizing you need to figure out some workout gear compact enough for a small apartment, you'll find everything you need on our list of the best travel workout equipment.