Presented by

With the number of athletic dads at an all-time high, the need for quality workout gear can't go overlooked this Father's Day. Whether Pops is mountain biking or lacing up for a 3-mile run, he'll need the proper accouterments to get the job done. To help you with your shopping, we've compiled a guide to the best gifts for the athletic father in your life, from brands both big and small.
G-SHOCK DWH5600-1
With the smartwatch space filled with options that all do very similar things, G-SHOCK has opted to focus on simplicity and nostalgia when it comes to its new DWH5600-1, which is part of its sports-oriented MOVE line. Based on the DW-5000C — the brand's first-ever watch released back in 1983 — the new fitness tracker features an optical heart rate monitor, an accelerometer for tracking steps, and smartphone connectivity. There are also four workout modes, including running, walking, gym workouts, and interval training. Thanks to its partnership with Polar, the timepiece can also collect data to provide your blood oxygen levels, cardio load, and sleep tracking.
Adidas TERREX HEAT.RDY 5-Panel Graphic Cap
adidas' TERREX label has made the perfect workout hat that never has to come off your head. Mostly made from recycled polyester, the HEAD.RDY 5-Panel Graphic Cap is built with ventilated side panels and an open back for ultimate breathability, while the moisture-wicking headband prevents sweat from getting into your eyes.
Takeya Actives Insulated Water Bottle
Hydration is key for any high- or low-intensity activity — especially as we get a bit older. Takeya's vacuum-insulated water bottle is the perfect choice for any gym-going dad, with its backpack-friendly carrying handle, powder-coated stainless steel exterior for sweaty hands, and a removable silicone base that makes it quieter to set down.
Ministry Of Supply Composite Merino Active Tee
Ministry of Supply is notable for combining cutting-edge performance with comfort, and this Composite Merino Active Tee is case in point. Built from a blend of recycled polyester and merino wool, the t-shirt wicks moisture, repels odors, and regulates temperatures. Likewise, the reinforced raglan sleeves protect high-wear areas from friction, while the vented hems help with breathability.
Lululemon ​​At Ease Short 7″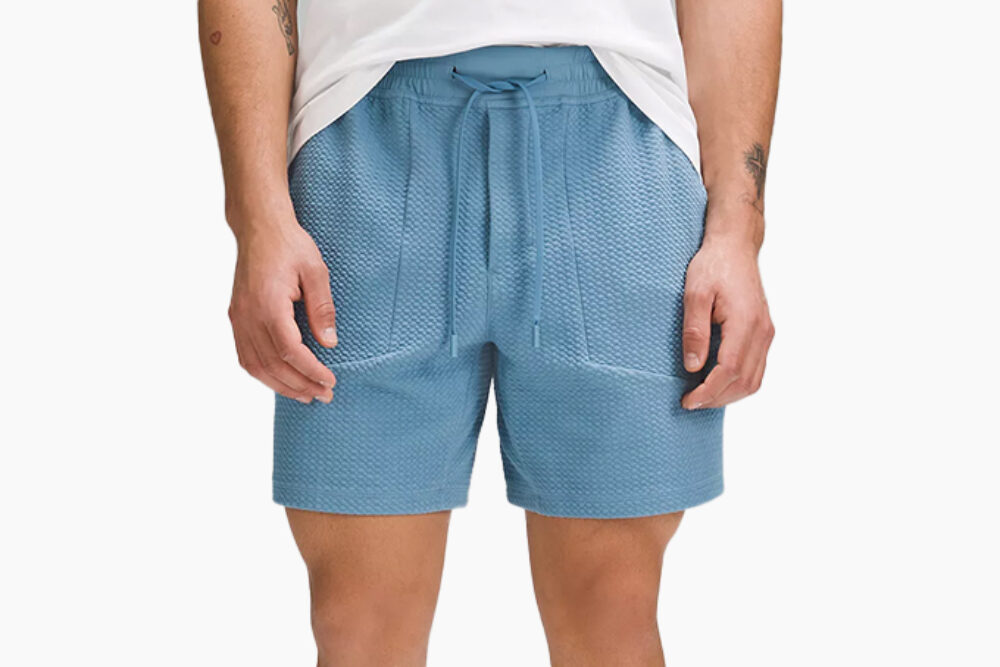 You'll find that the shorts you're wearing will determine the success of your workout. With a 7-inch inseam, lululemon's At Ease model is supportive enough to serve you properly when the session gets most intense, with four-way stretch and a super-soft cotton blend, but it's also comfortable enough to help you recover once you're done.
Hyperice Venom Go Patch
Sometimes you don't know when or where tightness and/or strain is going to strike — especially during your workout. Get Dad the gift of recovery with Hyperice's Venom Go massage patch, a heated and vibrating wearable that can be customized to help relieve any pain or stiffness.
ROKA TL-1 Sunglasses
Not every exercise will take place indoors. For road running, trail running, or mountain biking, Dad will need a quality pair of sunglasses. At just 0.78oz, ROKA's TL-1 features a lightweight frame constructed with a titanium core for adjusting the temple and stems to customize the fit. And thanks to the GEKO tech on the nose pads and stems, these specs will stick to your face residue-free.
Nike Air VaporMax 2023 Flyknit
Nike put its Air tech on full display with its latest VaporMax Flyknit trainers. Visible through the entire bottom of the shoe — including the outsole — the single-piece Air unit spans the entire length of the shoe for the first time for smoother transitions and unbelievable cushioning.
​​DSPTCH Gym/Work Bag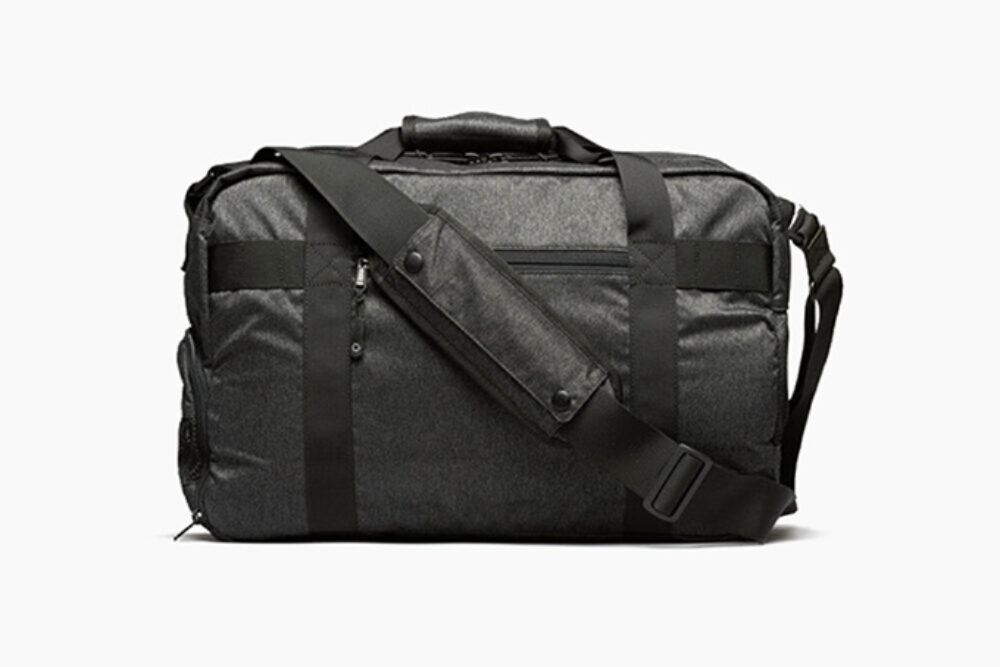 Going from the office to the gym is not an easy transition to make, but DSPTCH's Gym/Work Bag makes it all the more simple. Made entirely in the U.S., the duffel boasts a 1,680D ballistic nylon shell construction, a ventilated shoe compartment, and a laptop sleeve. There's also a lifetime warranty to bolster your confidence.
​Artifox Bike Rack
If Dad is a cycling fan, get him one of the best premium storage options available. Artifox's Bike Rack doesn't just look beautiful with its minimalist design but it features a rubberized frame protection and uses high-quality materials such as hardwood, leather, and powder-coated steel.