Presented by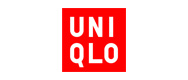 Closet essentials come in countless shapes and sizes, and few brands in this space are as accessible and trustworthy as UNIQLO. From season to season, the Japanese giant delivers on one handsome piece after another, whether it's a standard t-shirt or a pair of collaborative bottoms with the fashion world's finest. Be that as it may, a short-sleeve t-shirt may not bode as well in the fall as it does in the spring or summer, and that's where the brand's sprawling variety of transitional staples comes into play.
As school gradually goes back in session and Halloween decorations begin to crowd department store shelves, it's safe to admit we've reached summer's bitter end. Luckily for you, gearing up for autumn has been made easier than ever with help from UNIQLO. So, without further ado, here's a guide to our 10 favorite fall essentials you can pick up from the world-famous clothier.
HEATTECH Rib Beanie
Fall is typically the season where you swap your baseball cap for a cozy beanie, so this choice is a no-brainer. This piece of headwear boasts a chunky knit composition and the brand's proprietary HEATTECH insulation for retaining warmth on the coldest days.
HEATTECH Scarf
Another ideal accessory to have on hand in the fall is a scarf. This particular one features the same HEATTECH insulating tech as the aforementioned beanie and is crafted from a plush blend of acrylic and wool. Plus, it comes available in a handful of colors to go along with the rest of your outfit.
Striped Crew Neck Long-Sleeve T-Shirt
Shifting from short sleeves to long sleeves is another sign of the season, and rolling with this stylish striped option is a great choice. This vibrant base layer is crafted from midnight cotton with a relaxed cut to give it a comfortable feel through and through. Wear it on its own or toss a jacket over it — after all, the best time to wear a striped shirt is all the time.
Extra Fine Cotton Broadcloth Striped LS Shirt
This double-stitched button-up will work splendidly if you need something to wear for a more formal occasion. It is sewn from ultra-long cotton fibers that are soft to the touch, then finished with popping blue stripes. Above all else, it's incredibly comfortable thanks to its roomy shoulder space but looks tailored on account of its slim-fitting chest.
Smart Ankle Pants
UNIQLO's Smart Ankle Pants are one of its most popular pairs of bottoms thanks to their slim feel and sleek, tapered cut. Now, the brand has managed to up the ante by implementing a thick brand of 2-way stretch fabric to make the pants even more comfortable. Aside from their added touch of spandex, the pants are primarily composed of cotton twill fabric with a high thread count, resulting in a smooth feel and sartorial look that's perfect for the office or upscale events.
Pleated Tapered Pants
This pair of pleated pants are a great choice if you want something with a roomier feel. They are crafted from a blend of polyester, rayon, and spandex that offers the perfect amount of stretch and warmth that you'll need to endure the transitional season. In addition to their lavish, draping style, they boast a wide tapered cut for a relaxed look and feel and pleats for an on-trend look.
Denim Trucker Jacket
Levi's may have made the timeless trucker jacket famous, but UNIQLO makes it modern. The quintessential piece for every denim lover's wardrobe is made using stretch denim for a comfortable feel without sacrificing the traditional look. Plus, it features a pair of waist pockets per customer feedback, proving that the brand accounts for what its patrons have to say — what more you can ask for?
HEATTECH Warm Padded Jacket
While the Denim Trucker is an ideal layer from a style perspective, you're better off rolling with this when it comes to staying cozy. Here is the third piece in our guide that highlights the Japanese label's proprietary insulating tech — you'll realize how hard it is to overlook from the second you throw the water-repellent Warm Padded Jacket over your shoulders. This quilted piece has a traditional look that serves as a great way to bundle up in the fall.
Over Shirt Jacket
A versatile piece of outerwear is a must no matter the season, and this chic Over Shirt Jacket is perfect for any of them. It's sewn from an itch-free polyester and rayon blend that's lightweight, warm, and surprisingly soft. It's also a very functional garment, as it boasts a handful of pockets inside and out with roomy storage space to hold all your gear.
MA-1 Blouson
This tactical garment is always a great choice to rock in the fall, especially when it's as accessible as this one. UNIQLO's take on the timeless MA-1 Blouson is made using authentic military twill fabric, then rounded out with a DWR coating to ensure that it will help you take on rougher forecasts once the rain starts coming down. It's available in a trio of ideal colors, including Black, the pictured Navy, and a traditional Olive shade.