Each year when the weather drops and the holiday season rolls around, we're tasked with finding gifts from friends, family, and loved ones, though the majority of our focus and efforts are typically centered around the more substantial big-ticket items on our list. As a result, those smaller stocking stuffers for acquaintances, coworkers, and the like are far too often neglected—which is a real shame considering even a small gift can still relay your appreciation to those in your life.
In an effort to right this wrong, we've generated this curated list of eleventh-hour stocking stuffers, including a wide range of gadgets, gear, and accessories that can all be had for no more than a twenty-spot. So, whether you're looking to supplement a larger purchase or simply show your mailman some gratitude, this guide to the 20 best last-minute gifts under $20 has got you covered.
Hot Wheels RWB Porsche 930
Part of the toymaker's Premium Car Culture lineup, this special edition Hot Wheels car is a 1:64 scale replica of a Porsche 930 that's been modified by eminent Japan-based Porsche tuner, RWB. complete with flared wheel arches, full body kit, and massive rear wing.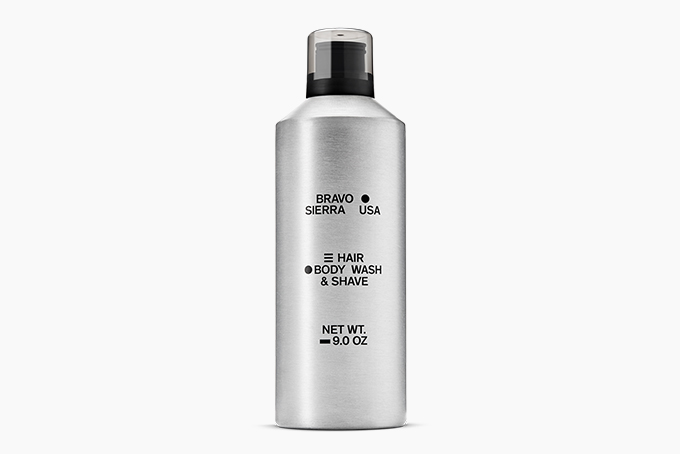 Bravo Sierra Hair/Body Wash & Shave
While two and three-in-one grooming products tend to do a pretty mediocre job across multiple areas, the same can't be said for this shave gel and face, body, hair wash hybrid from Bravo Sierra, boasting a ginseng and blue algae-enriched formula that's scented with white vetiver and cedarwood.
Vargo Titanium Whistle
Whether being used on the ball field or in the backwoods, this whistle from Vargo makes a fantastic stocking stuffer, sold with an included reflective lanyard, offering 100dB sound levels, and packing full titanium construction.
LifeStraw Personal Water Filter
A thoroughly tried and true outdoor gear staple, the LifeStraw survival filter can remove 99.99% of waterborne bacteria from up to 1,000 gallons of water before needing to be replaced.
Field Notes National Parks Edition
Printed in America on a Heidelberg six-color press using Soy-based Tokyo inks, this quarterly edition set of notebooks is comprised of a trio of 3.5" x 5.5", 48-page EDC notebooks celebrating various US National parks.
Zippo Bourbon & Spice Candle
Made by the legendary American lighter manufacturer, this 5oz soy wax candle features a natural cork lid, was poured in the US, and is scented with a holiday-appropriate bourbon and spice fragrance.
Aesop Rosehip Seed Lip Cream
Formulated specifically to address the sensitive skin on your lips, this vitamin-rich cream harnesses the power of Rosehip Seed, Tocopherol, Ylang Ylang to help moisturize and soothe skin without leaving a greasy film behind.
Craighill Wilson Keyring
Characterized by its immense simplicity, Craighill's Wilson EDC keyring is made in Connecticut from 1/8" brass tubing and sports a minimalistic spring design that's good for accommodating up to ten keys.
TG Plasma Lighter
A modern upgrade over your average Bic or Zippo, this fully waterproof and windproof EDC lighter from TG packs a rugged silicone rubber housing and a USB-rechargeable 220mAh lithium polymer battery that powers its plasma arc torch.
Daneson Single Malt & Bourbon Toothpicks
Another decidedly contemporary take on an old-timey EDC staple, this combo pack from Daneson comes with two 12 packs of white birch wood toothpicks flavored with Kentucky bourbon and Islay scotch whiskey.
Bike EXIF 2021 Calendar
From the world's biggest custom motorcycle website comes this 12" x 17" 13-month calendar featuring a baker's dozen of some of the coolest and most noteworthy one-off two-wheelers to grace Bike EXIF in 2020.
Handgrey Knox Titanium Keyring
Adding a subtle dose of style to any EDC loadout, Handgrey's Knox keyring features a unique lateral split design and is constructed from 6Al4V grade 5 titanium that's been treated to a stonewashed finish.
CRKT Squid Knife
If you're looking for a budget-friendly blade, it really is hard to do better than CRKT's Squid knife, with the framelock folder boasting a 2.16" drop point D2 steel blade mated to stainless steel handles—all adorned in a stonewashed finish.
Pappy Van Winkle Bourbon Nib Brittle
Made by hand in small batches in Nashville, Tennessee, this collaboration with ultra-top-shelf chocolatiers, Olive & Sinclair is made up of a nib brittle containing slow-roasted, stone-ground cacao beans that were aged in Pappy bourbon barrels.
TEC Accessories PicoPen
With the TEC Accessories PicoPen, you'll always have a writing instrument at the ready. The keychain-linked EDC pen sports a magnetic closure cap, full stainless steel construction, and accommodates D1 and Fisher pressurized ink cartridges.
NOMAD 1.5m Battery Cable
Currently being offered at a whopping 60% discount, this insanely hardwearing iPhone charger is equipped with a polyamide central core wrapped in a ballistic nylon sheath, plus a built-in 2,800mAh power bank.
Dango Waterproof Storage Capsule
Precision-machined in America from raw aerospace-grade 6061 aluminum billet, this rugged little stash capsule is waterproof to 1,000' and features an included paracord and quad loop secure cap.
Gerber Prybrid Utility
Part EDC pry-bar and part utility knife, Gerber's aptly-named "Prybrid" model offers an enormous amount of utility in an incredibly compact and durable package. What's more, this item is backed by a lifetime warranty.
Elastic Precision Model PPK Rubber Band Gun
Unleash your inner kid—or James Bond—with this rubber-band firing model PPK gun from Elastic Precision. Made from hardwood, the gun can fire over 20', boasts semi-automatic firing, and has a five rubber band capacity.
Magpul DAKA Magnetic Field Tray
Ideal for the fishing hole or firing range, Magpul's DAKA field Tray can best be described as an off-grid valet tray, made from a proprietary reinforced polymer fabric and outfitted with custom Magpul-branded snaps.
The 25 Best Everyday Carry Gifts Under $50
Still haven't found that perfect something for everyone on your shopping list? Then be sure to check out our guide to the best everyday carry gifts under $50 for more than two-dozen stellar EDC gift options that aren't restricted to the $20 mark.
HiConsumption is reader-supported. When you buy through links on our site, we may earn an affiliate commission. Learn more