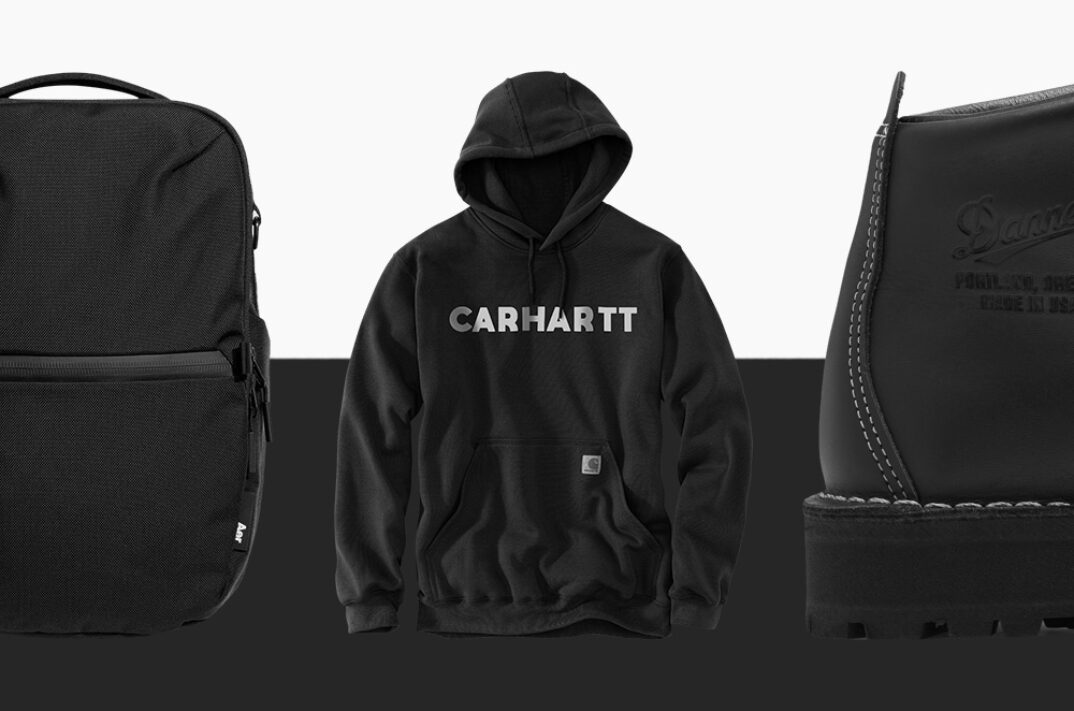 Without question, Black Friday is the biggest shopping day of the year. In spite of the addition of the online-only "Cyber Monday" in recent years — along with pandemic-related shipping woes facilitating a seemingly-record number of early Black Friday deals this year — the day after Thanksgiving remains America's favorite time to seek out the best deals on their gifts for the upcoming holiday season. But Black Friday in 2021 looks a lot different than in the past. The prospect of getting trampled in the early morning hours at your local mall never had much appeal if you ask us, and the prospect is even less attractive during a pandemic. Lucky for us (and you), most brands also offer their exclusive Black Friday deals online as well as in-store, meaning you won't have to brave any potentially dangerous crowds to save money this Black Friday. We've scoured the internet to round up 25 of the best Black Friday deals we could find from brands we love, so pull out your credit card and have a look below.
Carhartt Holiday Hoodie
Carhartt is the first name that comes to mind when we think of legitimate, hard-wearing workwear. In other words, if you've got serious work to do, Carhartt's what you ought to be wearing. For Black Friday, the brand is offering 20% off their soft but rugged Holiday Hoodie, which includes premium features like a three-piece hood with drawcord closure and a front handwarmer pocket for just $39.99 shipped.
Aer
The San Francisco-based ultra-modern bag maker basically never puts their premium gear on sale — but they make an exception for Black Friday. Expect a 20% discount across their entire site.
Aether Apparel
AETHER makes premium technical outdoor gear that's designed with an urban edge, and if that sounds like something you're into (and it should), then you can nab up to 30% off their men's and women's collections from now through Cyber Monday.
ARTIFOX
Makers of some of the finest and sleekest home office furniture and accessories around, ARTIFOX is going the gift card route this Black Friday. Spend $750 to get a $50 E-Gift card, spend $1,500 and receive a $100 card, and spend $2,500 or more to unlock a $200 card (gift cards valid at ARTIFOX's online shop only).
ARTIFOX: Gift Card with Purchase
Billy Reid
The brand behind James Bond's favorite peacoat makes loads of other great menswear (and womenswear) too, and they're offering 20% off a $500 purchase, 30% off $1,000, and 40% off $1,500. Some exclusions apply, and the sale runs through 11/28.
Biolite
If you've had your eye on one of BioLite's incredible stoves or firepits, now is the time to pounce. The brand is offering 25% off sitewide on Black Friday.
Blade HQ
The premier online destination for knives is pulling out all the stops for Black Friday. Their holiday sale continues now through 11/30 with big discounts on blades from SOG, Kershaw, Boker, and more stellar brands. Deals include the SOG XR series starting at just $46.99 and the Kershaw Nura 3.0 for $17.99 (MSRP $54.95).
Code of Bell
If you're in the market for a super sling bag, you could definitely do a lot worse than Code of Bell — especially today, since the brand is offering 20% off sitewide with promo code CODED2021.
Code of Bell: 20% off sitewide
côte&ciel
If you're looking to add some chic European style to your daily carry, then check out the selection of bags from Paris-based côte&ciel. They've got a slew of products on sale today with discounts ranging from 30-50% off.
Dango
Dango cranks out some of our favorite EDC storage solutions with their killer wallets and valet trays, and today everything they make is 25% off on their site with the promo code BF25.
Danner
The Oregon-based boot makers are ready to outfit you for less this winter thanks to their nearly-sitewide sale. Everything except for their Portland Select Collection and Limited-Edition styles is 20% off today through 11/30.
Deus Ex Machina
While you probably won't find one of the Australian brand's gorgeous custom motorcycle builds on sale today, you'll still be able to pick up a ton of cool select items in their shop at a 25% discount.
GREATS
To describe GREATS shoes and slippers as great seems a bit cliché, but it's the truth. The brand is running a 25% sitewide sale that ends tomorrow (some exclusions apply, use code BLACKFRIDAY25), so now's the time to see how well they live up to their name.
Harry's
If you're looking to clean yourself up a bit in time for the holidays, then you'd be wise to enlist some help from Harry's. The shaving and grooming experts are selling their famous Bundles at 30% off with the promo code BUNDLE30 now through 11/30.
Herman Miller
The legendary furniture brand is running a rare sale now through 11/30, offering 15% off all Herman Miller brand products — which includes design icons like the Eames Lounge Chair and the Aeron Chair — along with free shipping on all furniture sitewide.
Huckberry
Quite frankly, you could do almost all of your holiday shopping at Huckberry and everyone on your list would be just fine with that. The ultimate online destination for cool gear and apparel is running a massive sale, with select products across a wide range of categories discounted between 15% and 45%.
NOMAD
Got a shiny new iPhone that you're looking to protect in style? Then check out NOMAD's selection of leather phone cases and accessories — not to mention their wallets, small goods, and other offerings. It's all 30% off today.
Olivers
L.A.-based Olivers makes classically-styled clothing that feels and functions like athletic wear, and you owe it to yourself to have a closet full of their stuff. Their Black Friday sale makes it easy, with 15% off orders over $150, 25% off purchases above $250, and 30% off $400+. The sale ends Cyber Monday.
Osprey
Osprey has been making lightweight and durable hiking backpacks for five decades, and they've pretty much perfected the form. The brand is running a 25% off sale on select products today through 11/29.
OtterBox
Remember what we said earlier about getting a case to protect your new phone? Well, if you plan on really roughing up your device, then you're gonna need an OtterBox case. The brand is running a 25% discount on nearly their entire site through Cyber Monday.
Outerknown
Whether you're interested in their famous blanket shirt or one of their other stellar pieces, everything on Kelly Slater's sustainable apparel brand's site is 30% off today through 11/29.
Taylor Stitch
A lot of brands these days are pursuing the "stylish modern take on classic men's workwear" look, but nobody does it better than Taylor Stitch. The brand is cutting everything on their site by 20% today, with a $20 credit on purchases over $100, now through 11/28. Then, on Cyber Monday, the sale increases to 30% off sitewide with a $30 credit on purchases over $100.
Taylor Stitch: Up to 30% off sitewide
Ten Thousand
Maker of some of the hardest-wearing and best-looking athletic wear around, Ten Thousand is taking a "more is more" approach to Black Friday. Today, get $20 off two shirts (or one short and one shirt) or $40 off three shorts (or three shirts, or one short and two shirts). Plus, save $20 on all orders over $50.
Teva
Teva were the originators of the sport sandal, and they still make the most legit adventure sandals you can buy today. For Black Friday, they're running a sale of up to 50% off select items, with an additional promotion where you can choose one of three free gifts with a qualifying $95+ purchase.
Todd Snyder
The New York-based designer is arguably doing more for the men's fashion game than anyone else right now, and their pricey garb can be had for less today. Todd Snyder's entire site is 25% off now through 11/28, but if you're willing to risk your desired item selling out to try and save a little more, the deal increases to 30% off on Cyber Monday.
WESN
WESN makes heirloom-quality knives and EDC gear with a serious flair for design, and they're offering up some rare discounts today. A $100 purchase gets you 20% off, $150 gets 25% off, & $300 nets you an impressive 30% off.
The 100+ Best Black Friday Deals Online
Looking for even more of the web's best deals today? Head here for a roundup of all of our Black Friday 2021 coverage.