Dec 19, 2018
Category: Gear
Christmas is less than a week away and you still haven't finished your holiday shopping. It's okay, we've all been there. In spite of your procrastination, all is not lost. There's still hope. Or at least there is, so long as you've got yourself an Amazon Prime membership.
For those of us who are willing to shell out $13 bucks a month for the service, one of Prime's biggest perks is their rather hasty two-day shipping. And, of course, that offer is good for the holidays as well. That means you've still got plenty of time to do some last-minute shopping, as long as what you're seeking is available with Prime. Rather than clicking through thousands of listings to find the perfect eligible one, peruse our curated list of the 20 best last-minute Amazon Prime gifts for men. Jingle all the way!
MSR Alpine Utensil Set
Camp cooking can be extremely rewarding if done properly. That sometimes means using kitchen utensils, just like you would at home. This outdoor-friendly kit includes a lightweight spatula, spoon, and grater/strainer — all of which fold down for more compact storage and easy hauling.
SmartWool Saturnsphere Hiking Socks
Even if your hiking boots are top tier, the socks you wear can make or break those long day hikes and/or backpacking trips. Keep your feet warm and safe with the SmartWool Saturnsphere hiking socks. They feature shock-absorbing cushioning, are made in the USA from a Merino wool-nylon-elastane blend, and come with some neat colorful patterns.
Bears vs Babies Card Game
From the same people who created Exploding Kittens, Bears vs Babies is a card-based party game that will have you rolling on the floor laughing before the first round is even over. It only takes 20 minutes to play, can support up to five players, and recently won a Chicago Toy & Game Fair Innovation Award.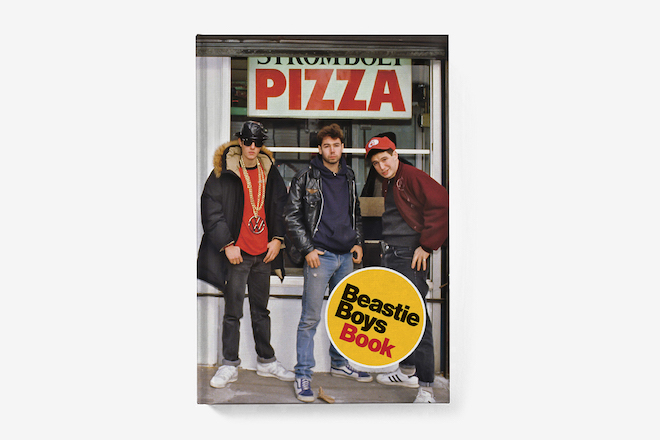 Beastie Boys Book
Who knew that three Jewish boys from New York City would end up being some of the most influential hip-hop artists ever to cut a record? Well, now you can discover the whole story across a whopping 590 pages of history, interviews, photos, artwork, and more in the Beastie Boys Book.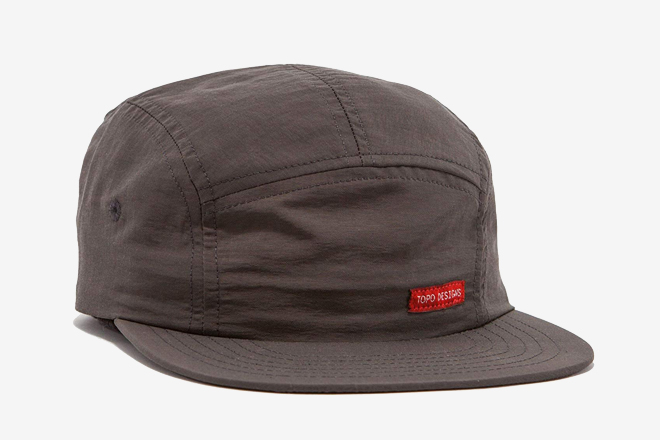 Topo Designs Camp Hat
One of the most commonly neglected and/or forgotten items when it comes to camping, a hat can help keep you protected from the elements — namely, the sun — while you're out on the trails. If you know someone prone to burning, gift them this outdoor-ready hat and you'll be helping protect them from sunburns and maybe even melanoma.
Outerknown Tomorrow Today Tee
A staple of every man's wardrobe, you'd think it would be hard to improve upon something as basic and classic as a T-shirt. But the folks at Outerknown managed to figure it out by spinning theirs from an ultra-soft and ultra-comfortable organic cotton. Step up your basics game with this shirt.
YETI Rambler Water Bottle
As they've already proven themselves time and time again with their adventure coolers, YETI certainly knows how to build tough and durable outdoor-ready vessels. That's no different when it comes to their vacuum-insulated water bottle. Leakproof and made from sturdy stainless steel, this is the best way to carry water day-to-day or in the great outdoors.
Gerber Flatiron Folding Cleaver
One of the most handsome and budget-friendly pocket knives to come out in recent memory, the Gerber Flatiron folding cleaver is a stylish workhorse everyday carry blade made from 7Cr17MoV stainless steel with a G10 handle scale and sturdy frame lock. If you or someone you know needs a new EDC knife, you can't go wrong with this one.
Sawyer Select Series Water Filer
Nobody can survive for long in the outdoors without water, but not all river or lake water is potable. That's why we believe anyone headed out to the trails should pack a portable water filter — just in case. And they don't get much better than the Sawyer Select Series, which can fit over the top of the included water bottle and filters out 99.9% of all impurities.
Rudy's 1-2-3 Shower Essentials
If you care about your body and how you look, you should also care about what goes into the products you use. Rudy's uses nothing but natural ingredients to keep your hair and skin looking and feeling its best. And their no-nonsense branding will ensure you that all their effort is going right into their products, which is a welcome deviation from the dog-and-pony-show of other skin and haircare brands.
Sanuk Puff N Chill Boots
Comfy and cozy as your favorite winter-ready puffer jacket — and styled similarly — the Sanuk Puff N Chill boots are like cozy house slippers, except that they've got an outdoor-ready outsole, making them perfect for hanging around the campfire. Whether that's in the shadow of your favorite mountain or on a breezy beach somewhere — that's up to you.
Fenix FX-PD35TAC Flashlight
Whether you carry it every single day or just stash it into an emergency bug-out bag, a tactical flashlight can be an indispensable tool. And they don't get much better than this one from Fenix, with its output of up to a whopping 1,000 lumens, IPX8 waterproof rating, six lighting modes, toothed self-defense bezel, and anodized aluminum exterior.
Marmot Calen Puffer Jacket
Especially in the colder months, everyone should have a warm travel jacket — and this one from Marmot is top-tier. Not only is it made from ultra-durable water-resistant ripstop nylon, but it also boasts Primaloft Black insulation (made from 60% recycled material), an ultralight construction, a moisture-wicking collar, and handwarmer pockets.
Nerf Rival Prometheus MXVIII-20K
Whether you want to dominate the office battlefield or just take your loved ones to task in the comfort of your home, the Nerf Rival Prometheus MXVIII-20K is one of the best ways to do it. With a hopper that can hold up to 200 rounds and fire them at a rate of eight per minute, this Nerf machine gun will ensure you sit atop the pile at war's end.
BioLite SolarHome 620 Lighting System
Getting off the grid is a great way to unwind and relieve the stress of human civilization but it isn't without its downsides. One of the big ones — the ability to illuminate your adventure van or off-grid shelter — can be mitigated with BioLite's SolarHome lighting system. With three 100-lumen overhead lights, a rechargeable control box, and an included solar panel, this is a super handy backwoods illumination solution.
Amazon Echo Show
When Amazon first unveiled the screened version of their in-home AI assistant smart speaker, we were impressed. But when they unveiled the 2nd generation Echo Show, we knew we had to have it. Not only can this thing play music, stream podcasts, and help keep yourself organized via alerts and calendar settings, but it can also display TV shows, streams from your home's security cameras, show recipes, and so much more.
Seiko SKX009P9 Dive Watch
Very few watches that will cost you under $500 are quite as iconic and well-built as the "Pepsi" Seiko dive watch you see here. This thing boasts a sturdy stainless steel construction, 200m water-resistance, a dive timer rotating bezel, a self-winding automatic movement, and a comfortable and durable silicone strap. Truly, affordable watches don't get better than this.
Oculus Go Standalone VR Headset
The brand's first standalone virtual reality headset, the Oculus Go ditches all the annoying wires and battery packs previously needed for completely immersive gaming and entertainment. And it doesn't even sacrifice functionality for its wireless format, as it still boasts high-definition visuals and audio, responsive controls, and everything else you'd want out of a VR rig.
GAEMS Sentinel Pro Gaming Station
The biggest downside of home gaming consoles is that they're not exactly portable. But that can be changed with the compact GAEMS Sentinel Pro gaming station. This bad boy hooks up to your system of choice and features a hardshell case, a 17.3″ full-HD display, and built-in speakers for the full gaming experience on the go.
GoPro Hero7 Black Action Camera
The latest and greatest action camera from the leaders in the space, the GoPro Hero7 Black is the top option for anyone who wants to capture their crazy adventures on video or photos. It's waterproof to 33 feet without any housing, captures 4K 60FPS video and 12MP stills, has a wealth of built-in features, and is still plenty small enough to fit in the palm of your hand.
20 Last-Minute Gifts Under $20
Couldn't quite settle your books with this guide? Well, then you'll want to check out our guide to the 20 best last-minute gifts under $20 to finish up your holiday shopping for good.