Presented by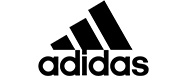 Despite its down-to-earth nature, the realm of hiking gear is constantly changing and innovating to help make our outdoor adventures easier and more fun. Whether you love trekking through the woods in the colder season or prefer to wait until the weather warms up, there are plenty of quality products available. To help you beef up your holiday wishlist, we've compiled a guide to the best hiking gifts to buy right now.
Adidas Terrex Conrax BOA RAIN.RDY Hiking Boots
Further cementing its place in the outdoors space, adidas added a BOA Fit System to its Terrex Conrax RAIN.RDY, bringing even more precision fit to the brand's footwear expertise. Perfect for trekking in the winter months, these hiking boots keep your feet warm while blocking out rain and slush.
Force A CORDURA Shoelaces
Perhaps the strongest shoelaces in existence, Force a Better's new CORDURA strings are abrasion- and scratch-resistant, and make an excellent stocking stuffer for any hiking or trail running enthusiast in your life.
LifeStraw Peak Series Straw
You don't have to carry around a giant hydration pack in order to ensure you're never without potable water. LifeStraw's new Peak Series Straw eliminates bacteria, parasites, sand, microplastics, and more from lakes and rivers. The membrane microfilter will filter over 1,000 gallons in its lifespan.
Lululemon Power Stride Hiking Ankle Sock
lululemon's first-ever hiking collection came out earlier this year and these ankle socks are the perfect durable layer for traversing the trails, made from a stretchy yet breathable blend of thermoregulating merino wool, nylon, and elastane. Likewise, the 3D-knit PerformaHeel and 360-degree arch support provide a snug fit.
VSSL First Aid Mini
Who knew first aid kits could be so sleek? VSSL, who's known for its highly-packable adventure kits for the outdoors, came out with this handy First Aid Mini set that comes with 35 items in total, including two disposable thermometers, antiseptic wipes, tweezers, burn cream, and several bandages.
Proof 72-Hour Merino Tee
Let's face it, unless you're living out of an RV, you're not doing much laundry on your weekend camping trips. An essential for any outdoorsman, Proof's 72-Hour Merino Tee is a shirt designed to last you through the toughest excursions without smelling or itching for up to three days.
Outdoor Afro + REI Co-op Fleece Pullover Hoodie
REI recently teamed up with Outdoor Afro's for-profit label for an outdoor hiking collection tailor-made to help connect the Black community with the outdoors. This attractive orange Fleece Pullover Hoodie provides warmth without being bulky, with a microfleece material that's both breathable and quick-drying.
Snow Peak Mountain of Moods Fleece 2Way Cap
Snow Peak's new 2Way Cap is a collaboration with fellow Japanese brand Mountain of Moods. Available in blue or black, the polyester fleece hiking hat is an excellent choice for cold-weather or nighttime treks, sporting a four-panel crown, ear warmers, and a drawcord for optimal fit.
Pentax 4×20 3-in-1 Binoculars
Waterproof and coated with an improved roof prism system, Pentax's 4×20 3-in-1 binoculars can be used as standard specs or separated to share with a hiking buddy so you can both take in the sights from afar. Additionally, the two sides can be combined for a 16x magnification telescope for stargazing after the sun sets.
Benchmade 15535 Taggedout
Earlier this year, Benchmade unveiled its new outdoor-focused folding knife as part of its Hunt Class. Made to be lightweight for the hiker who may already be packing quite the load, the 15535 Taggedout weighs just over 2oz and sports a CPM-154 steel clip-point blade with SelectEdge that's perfect for hunting or prepping a quick meal.
Big Agnes Prospector 50L
From Big Agnes' first hiking backpack collection, the Prospector 50L can carry a large load without weighing you down. Mastering the art of balancing durability with light weight, the brand constructs its overnight pack with high-tenacity recycled Mipan regen robic nylon that's given a ripstop grid and lined with nylon taffeta for extra strength.
Oakley Sutro TI
Sporting the brand's proprietary PRIZM lenses for a more detailed view of the outdoors, Oakley's new Sutro TI are the lightweight shades you'll need out on the trail. Built with premium titanium, the frames are also constructed with Unobtainium earsocks for no-slip grip and are intended to last you throughout the roughest adventures.
Camelbak ChillBak 30 Soft Cooler & Hydration Center
No need to lug an ice chest through the forest on your day hikes thanks to Camelbak's ChillBak 30, a backpack cooler capable of holding 24 canned beverages and 15lbs of ice. If you just want some cold water instead, the spout in the side dispenses 6L of H2O from the Fusion Group Reservoir.
Adidas TERREX XPLORIC RAIN.RDY Hiking Jacket
A versatile rainy season hiking jacket, the adidas Terrex Xploric sports waterproof construction and recycled polyester ripstop. For the adventure-ready, the coat comes equipped with front zip pockets and an innovative quick-access Xploric pocket system to keep your gear dry.
Garmin Instinct Crossover Solar
Garmin's Instinct line is designed for the hardcore outdoorsman, and now the GPS hiking smartwatch gets the analog treatment with the Crossover Solar, a G-SHOCK-esque timepiece that still utilizes the brand's same knack for versatility. It features Garmin's most reliable health monitors and GPS sensors that can pair with your phone, all underneath its lumed analog display.
The Best Winter Hiking Boots
If you're a fan of trekking in the colder months, check out our guide to the best winter hiking boots to buy.