As if being a dad wasn't already cool enough, some of the family-oriented guys out there still retain a healthy amount of their original machismo. Just because they've got a wife and kids doesn't mean that they have to betray their stylish roots — and it certainly doesn't mean that they can't foster new ones.
In our guide to the best Father's Day gifts for the dapper man, we're going to run through a handful of the best items to snag for the fashionable dad this holiday season. From durable Dopp Kits all the way to traditional trademarks like pomade and stylish accessories, we've got your back when it comes to dad's big day.
Baxter Of California Clay Pomade
Baxter Of California's Clay Pomade helps to separate, define, and style the most unruly of hair. On top of its exceptional hold and matte finish, it uses natural ingredients like beeswax and clay to revitalize your hair without any excessive shine.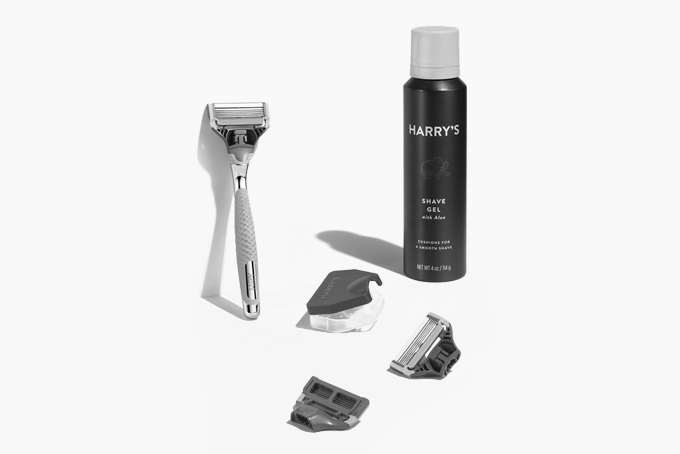 Harry's Winston Grooming Set
With Harry's Winston Grooming Set, it's easier than ever to maintain a clean shave. A die-cast zinc and polished chrome razor along with foaming shave gel provide the perfect pairing for regular upkeep, while the company's great-looking travel kit keeps everything within arms reach.
Buck Mason Lightweight Double Slub Sweatshirt
Buck Mason's Lightweight Double Slub Sweatshirt boasts a brushed micro-jersey that's reminiscent of the company's vintage tri-blend fabric, making it a mid-weight cut that'll leave you looking good and feeling great while embracing the full-on nostalgic style.
Tom Ford Coffee Table Book
Tom Ford is one of the most prolific clothing designers of all time. As such, it's no surprise that the influential man has received his very own commemorative memoir. In the aptly named hardcover, a recollection of the designer's rise to stardom, his 21st Century influence, and a complete catalog of work from 1994 to 2004 pays respect to one of style's greatest aristocrats.
Fulton And Roark Dopp Kit Gift Set
Fulton And Roark's premium full grain leather Dopp Kit houses a handful of its most renowned products. A 2-in-1 shampoo and body wash, SPF 18 daily moisturizer, face wash, and a $42 gift card to pick up the brand's other novelties are tastefully encompassed by a waterproof DuraLite Dopp.
Ray-Ban Clubmaster Metal
Ray-Ban's retro eyewear takes on a contemporary persona with an all-metal frame and matte colorway, making the timeless shades are a must for every style-oriented guy. The sleek glasses sport a black, Havana, or white finish, alongside a bevy of lens colors that make pairing with your favorite outfits a breeze.
Paul Evans The Dean Chelsea Boot
Paul Evans' Dean boots are the perfect pairing when it comes to traditional workwear, business casual, and dressed-up or -down styling. Plus, if you want to throw them on for a quick run down the street in your favorite denim, nothing looks better.
Hugo Boss Virgin Wool Topcoat
Hugo Boss' Virgin Wool Topcoat is an exercise in tasteful outerwear, bringing the designer's timeless style and classic poise to the table for prospective wearers. This mid-weight topcoat is the perfect garment to keep winter's chill at bay, boasting a refined presence and no-fuss characteristics that exude its handsome demeanor.
Shinola Computer Brief
A smoothe navigator leather composition and removable shoulder strap give this adaptable bag a functional, but stylish, look — pairing perfectly with its purposeful interior pockets and large interior zip compartment to protect your important devices.
TUDOR Pelagos Diving LHD Watch
The Pelagos is touted as "one of the most complete traditional mechanical diver's watches available," and stays true to its name through and through. A waterproof construction that can handle depths of up to 1,640 feet and TUDOR's very own Manufacture Calibre ensure dependable use from the blacktop all the way to the darkest depths of the ocean.
20 Best Grooming Gifts For Men
Now that you've got a good grasp on the best gifts for the dapper dad, expand on his well-kept arsenal with our guide of the best grooming gifts for men.