Google teased its first-ever smartwatch at its developer's conference earlier this year, so it was only a matter of time until the Silicon Valley giant gifted techies with its official unveiling. Luckily, the Made By Google event went down earlier today and finally shed light on this long-awaited gadget, in addition to the latest generation of Pixel smartphones and another forthcoming surprise. Having said all that, here's everything that everyone's go-to search engine just unveiled and what you need to know.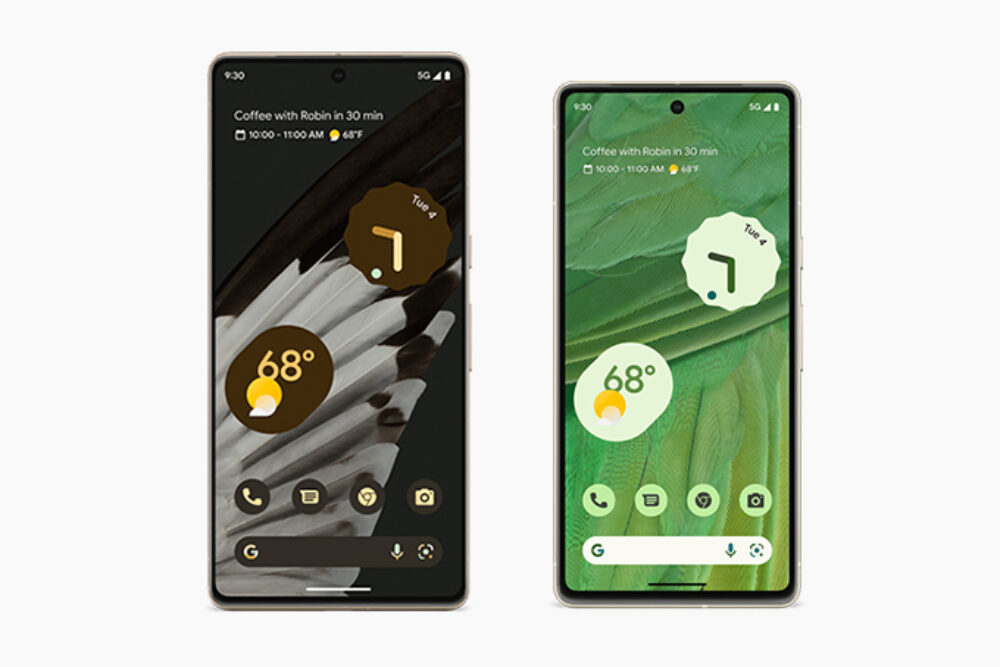 Google Pixel 7 and 7 Pro
Google's next-gen smartphones are available in two iterations: the 6.3" base model and the 6.7" Pro model. Each one boasts a polished enclosure made from full-on recycled aluminum and a remarkably durable Corning Gorilla Glass front and back. Both models are rated IP68 for water resistance, ensuring that they are built to withstand whatever nature throws at them. Ironically, this even includes the sun, as its screen is 25% brighter outdoors (compared to the Pixel 6 and 6 Pro).
Like any new smartphone, one of the device's premier upgrades is its improved camera system. By coming together with Pixel's fastest processor yet in the Tensor G2, the new models offer several new features, including Night Sight, Photo Unblur, and Cinematic Blur, allowing you to make proper adjustments in anything from low-light scenarios to blurry still shots.
The Pixel 7 and Pixel 7 Pro are now available to pre-order starting from $599 and $899, respectively. They are expected to begin shipping on October 13.
Google Pixel Watch
Alas, the first smartwatch from Google. The Pixel Watch's rounded, scratch-resistant design is bolstered by stainless steel composed of 80% recycled materials, deeming it sustainable and shiny. Plus, the durability doesn't stop there, as the water-resistant gadget functions in depths as low as 50 meters. Above all else, the Fitbit owner claims it boasts the wellness brand's "most accurate heart rate tracking yet," allowing you to keep tabs on your levels across 40 different exercises.
While we've seen other brands' WearOS-powered devices crowd the market, namely from Samsung and Suunto, Google's flagship offering is finally up for pre-order starting from $349. Like the Pixel smartphones, it will be fully available on October 13.
Pixel Tablet
Google is no stranger to tablets, having released the Pixel Slate roughly four years ago this month. Nevertheless, it will be hard for this model of yesteryear to compete with this new announcement. Compositionally, it is designed using premium materials and rounded out with smooth corners, but it offers far more than mere presentation. Boasting the same rapid-fire processor chip as the new Pixel 7 and 7 Pro, the Pixel Tablet intends to serve as a larger extension of your Android-powered smartphone. Additionally, the gadgeteer has mentioned its new Charging Speaker Dock as a great way to keep your device powered on while providing hands-free access via Google Assistant
Although it will not be available this year, expect to hear more about the Pixel Tablet come 2023.