Presented by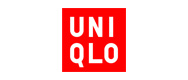 Although your current local forecast may be enduring its peak temperature of 2022 so far, that's merely one sign that it's the hottest month of the year and that the new season is slowly veering its head through the clouds. Like the average spring climate, fall weather is a versatile thing to tackle, as you can go from wearing shorts and a tee one day to a sweater and a warm pair of corduroy jeans on the next. In other words, it's unpredictable, so we figured it's only fair to lend a hand by helping you gear up for the rise of fall in the most stylish way possible.
UNIQLO Utility Parka
Parkas are an essential piece to have on hand in the winter, so you might as well get a headstart and pick one up before it starts. UNIQLO's take on the matter is as functional as it is stylish, as the worldwide clothier's Utility Parka boasts pockets inside and out, allowing you to keep your gear on hand without sacrificing a traditional look. And while it even comes available in a variety of colors, there's no better time to wear orange than in the fall.
UNIQLO HEATTECH Rib Beanie
We all have that one friend who loves wearing beanies in the summertime, and they will be happy to know we are moving into the season that's actually cold enough to wear one. With that being the case, the HEATTECH Rib Beanie from UNIQLO is ideal to rock on frigid days and nights, as the brand's trusty insulating tech ensures nothing short of sheer warmth when the temperature starts to dip.
UNIQLO Double Ring Belt
A trusty belt might be the most overlooked piece of any wardrobe — after all, what else is going to hold your pants up? Luckily, UNQILO's functional Double Ring Belt features a classic two-ring design that allows you to adjust it to the perfect fit. It's crafted from a blend of leather and polyester that is smooth, stylish, and ready for any outfit.
Lady White Co. Cotton-Jersey T-Shirt
Lady White Co.'s relaxed-fitting Cotton-Jersey tee has been worn by one celebrity after another, and there's no reason for you to channel your inner star, too. While the SoCal-based boutique's all-white top may garner all the attention, there are multiple colors to choose from, and this beige-colored choice is the quintessential shade to ring in the new season.
Flint and Tinder 365 Corduroy Pant
The only thing that might go hand-in-hand more so than corduroy and the fall is the timeless combo of peanut butter and jelly, and even that may be a stretch. The Huckberry house brand's signature 365 Pant is one of the most versatile pairs of bottoms around, and this pair features a corduroy composition and a piece-dyed finish to ensure the perfect fit and feel from the moment you put them on.
Aesop Rozu EDP
Considering the majority of Aesop's grooming products tend to smell like a botanical spa, it's no surprise that the self-care-centric brand's most popular fragrance smells just as incredible. With floral and woody notes of rose, shiso, and guiacwood, this vegan-made EDP is a perfect touch to your autumn-appropriate getup.
Morjas The Penny Loafer
Sustainability is a big talking point in the footwear scene, and Morjas embodies it to the fullest. The community-centric brand's handmade Penny Loafer is Goodyear-welted for maximum traction and lined with nothing but leather, deeming them too comfortable and too chic to pass up.
Jacques Marie Mage Taos Sunglasses
Jacques Marie Mage's catalog of limited sunglasses is as stylish as any eyewear brand has to offer, and it doesn't get much cooler than the boutique's Taos silhouette. The shades themselves are inspired by the iconic pair that Dennis Hopper donned in Easy Rider, going to show that they are as timeless as it gets.