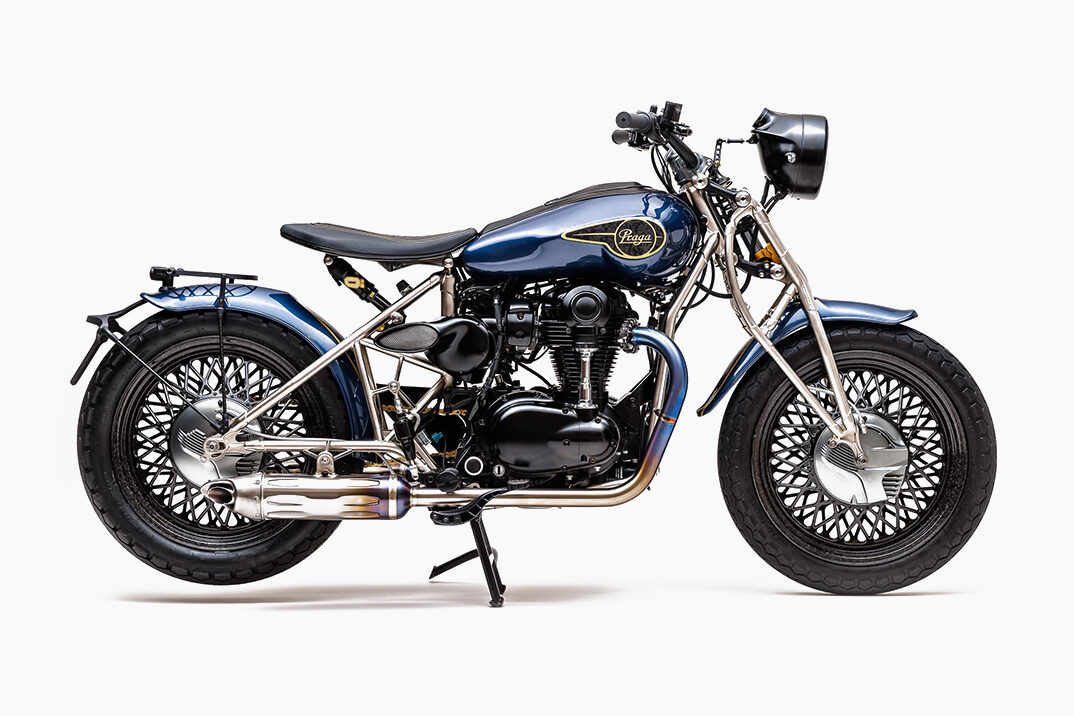 Founded in 1907, Praga was an iconic Czechoslovakian pre-war manufacturer that got its start producing cars. In 1929, the company would buy out Czech moto marque Českomoravská Kolben-Daněk (better known simply as "ČKD") and started producing its motorcycles under the banner of Praga BD. In more recent times, the Praga brand has been revived, and while the company's primary focus is now on hypercar production, it recently announced that it will be applying its resources and expertise to producing a limited run of an ultra-top-shelf motorcycle christened the Praga ZS 800.
Taking inspiration from Praga's 1929 BD 500 motorcycle, the Czech firm's latest two-wheeler has been christened the Praga ZS 800. The entire motorcycle is constructed around a custom-machined chrome molybdenum steel frame that features an integrated 3-gallon fuel cell that acts as a structural member. Requiring over 300 hours of precision machining to bring each unit to life, the ZS 800 also comes outfitted with a custom-designed and milled girder fork with an Ohlins TTX22 shock and an Öhlins rear mono-shock with a titanium spring — both of which are fully adjustable. Weighing in at 348lbs at the curb, the ZS 800 also boasts a perfect 50:50 weight distribution.
Plucked from a Kawasaki W800, the ZS 800 is powered by an air-cooled 773cc parallel-twin with bevel-driven cams and a custom intake system that cranks out 52.3hp and 48ft-lbs of torque. The vintage-inspired motorcycle rides on a bespoke set of forged carbon wheels with carbon tensioned spokes and integrated hydraulic drum brakes fore and aft. A circular LED headlight, a spring-equipped tractor-style seat with a forged carbon bottom cover, a forged carbon chain cover, forged carbon Praga tank badges, antique-inspired bespoke front and rear fenders, a custom 3D-printed rear luggage rack, and a full titanium exhaust system complete the package.
Limited to only 28 units worldwide, the Praga ZS 800 Motorcycle has been priced at €86,000 ( ~ $92,350).