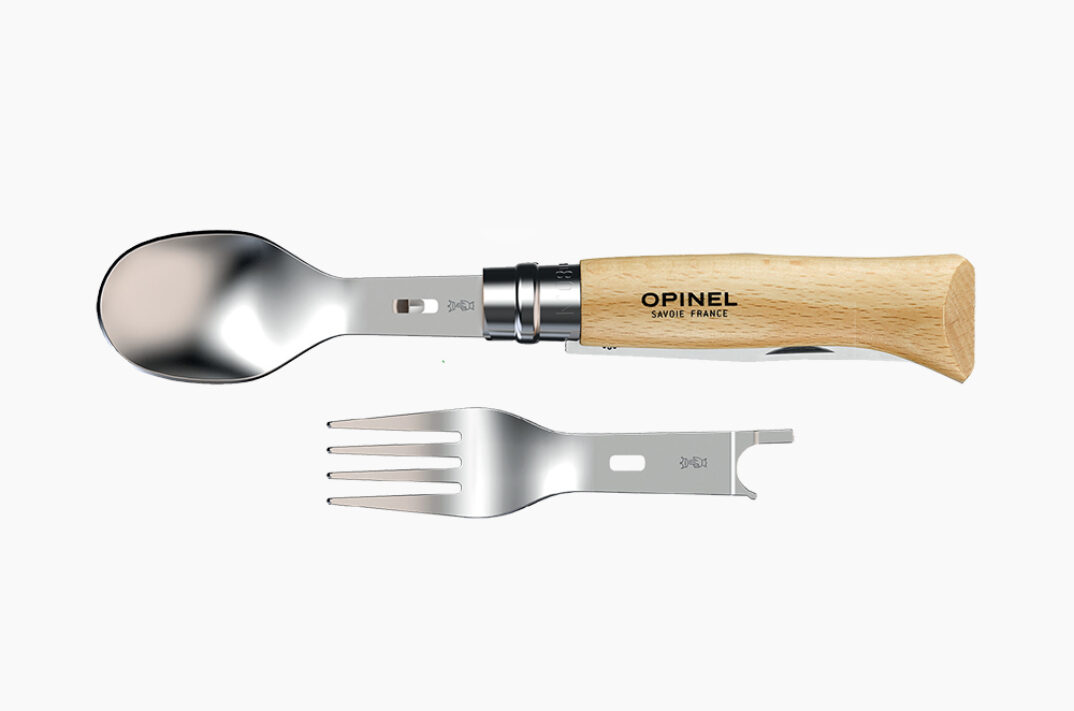 The knife space is home to many notable brands, and Opinel is one of the most formidable. The French manufacturer has been handcrafting sleek gentlemen's blades for over a century, and its unique new Picnic+ Cutlery Set will remind you of that with every bite you take.
For starters, the package comes equipped with the brand's iconic No.08 Folding Knife, but there's much more to it than that as you also get the Picnic+ modular cutlery inserts that are a great way to reduce waste and stop using disposable cutlery. All you need to do is insert the included fork or spoon insert — both of which are made from stainless steel — into the Virobloc safety ring-equipped top of the classic Opinel wooden handle, and voila, you've got cutlery on the go. Along with the knife and inserts, the picnic kit also includes a microfiber napkin that doubles as a carrying case.
It's refreshing to see a heritage brand like Opinel get in on the summer fun with products like this that put a new twist on a signature product. It's also worth noting that if you already have an Opinel No.08 Folding Knife with a Virobloc safety ring that was produced this century, then the Picnic+ Cutlery inserts will work with your knife, too, without you having to take any extra steps.
Opinel's Picnic+ Cutlery Complete Set with No.08 Folding Knife is available for pre-order on its online shop for $35. If you're looking for the inserts and napkin alone to work with your existing Opinel knife, then you can pick a set up for $18.