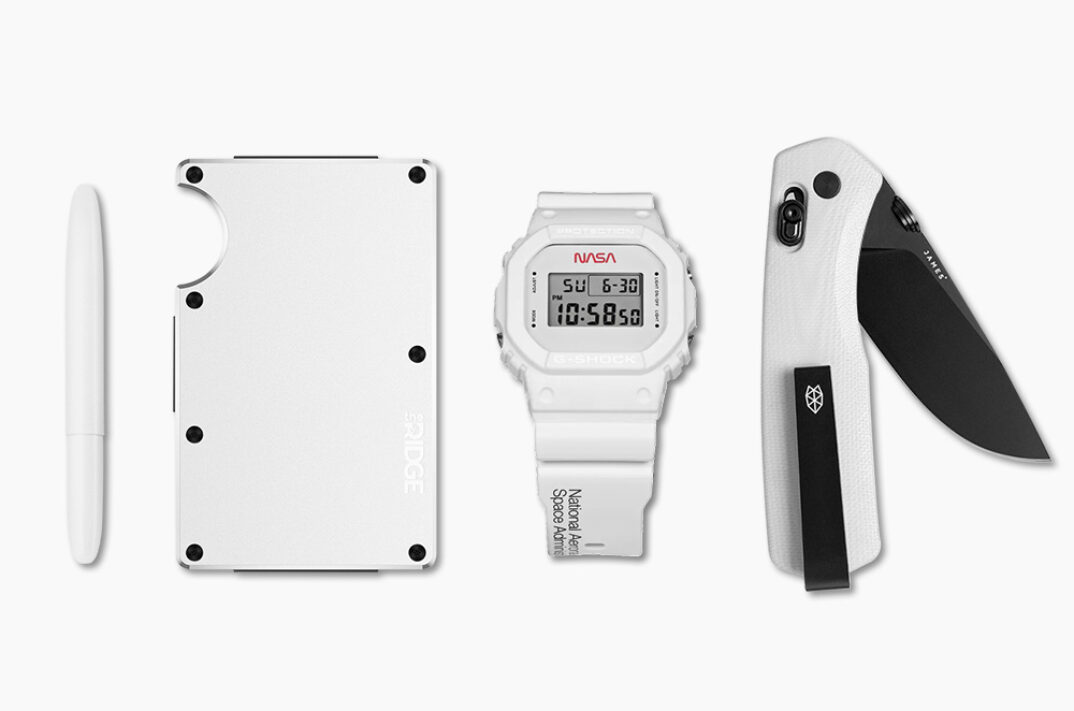 Back in the 1970s, The National Aeronautics and Space Administration went through a bit of a stylistic overhaul — as brands and companies are wont to do from time to time. The biggest change this go-around was probably in regards to the organization's logo that was to be printed on the sides of rockets, spacecraft, etc. You see, the classic NASA "meatball" logo — which looks like a blue star-filled circle bisected by a stylized red arrow, the NASA acronym, and boasting a white orbital oval — was actually quite expensive and difficult to paint accurately onto hardware. As such, NASA introduced the now-famous "worm" logo — a simplified and stylized version of the letters N, A, S, and A. In the 90s, however, NASA administrator Daniel S. Goldin killed off the iconic worm logo in favor of reviving the old meatball logo for a bit of nostalgia, and the worm hasn't been to space since. Well, now NASA is reviving the worm logo upon Space X's Falcon 9 rockets. And the return of the curvy red logo is what has inspired this week's space-ready everyday carry loadout. Long live the worm!
Fisher Space Pen Bullet
Dating back to July of 1948, the Fisher Space Pen Bullet might be the most significant writing utensil of the 20th century. This one is crafted from sturdy aluminum; it has the brand's fabled pressurized cartridge — meaning it can write upside-down, underwater, and in zero gravity; and it was made in the USA and comes with a lifetime guarantee.
The Ridge Wallet Aluminum
Slim enough to slip into a front pocket — even when fully-loaded — but also expandable to hold up to 12 cards plus cash, The Ridge's Aluminum Wallet is one of the best minimalist cash- and card-carriers around. In fact, on top of that, it also has RFID-blocking technology and is backed by a lifetime warranty.
Casio G-Shock DW5600NASA20 Watch
For those unfamiliar, this G-Shock timepiece is actually based on the brand's original offering — the digital quartz watch that got Casio's now-famed sub-brand onto its feet. And while this edition boasts anti-shock housing, a 200m water-resistance rating, and a retro EL Backlight with Afterglow, the big star of this particular show is the red-on-white NASA-inspired colorway.
The James Brand Carter Knife
We're not necessarily saying that future astronauts will carry The James Brand's Carter Knife into space with them — but it wouldn't be that surprising if they did. After all, this slide-locking G10 and VG-10 folding blade is the brand's most advanced everyday carry knife ever. And it definitely helps that it also looks futuristic enough to be featured in a sci-fi flick.