Though it isn't technically a living thing, the Earth has more in common with biological organisms than one might initially think. One of the biggest ways in which this is observable is probably the planet's interconnectedness. You see, our landscapes and vast oceans aren't standalone environments. If an avalanche happens in the Himalayas, that snow will tumble down the mountains, melt into rivers, and eventually make its way out into the ocean. A similar thing happens with human garbage — toss a bag of trash out the window of your car and it may end up rolling into a storm drain and, eventually, merging with the enormous island of waste floating out in the middle of the Pacific. What's really important to recognize is that it doesn't stop there; the resources from the ocean also recirculate to fuel those other parts of the world in some form or another. To ensure that human garbage, like non-biodegradable plastics, doesn't gunk up the works, many brands have turned to recycling — taking those materials and repurposing them into new, useful gear. It's these brands and their mission that has inspired this week's everyday carry loadout, which is comprised in part of gear made with recycled ocean plastics.
Armatus Vita Kydex Travel Wallet
Made in the USA from ultra-rugged, waterproof Kydex, this travel wallet has enough room for a notebook, passport, pen, and more. It also comes with a mil-spec strap and snap-button closure, ensuring that your sensitive documents, tickets, etc. won't fall out in the hustle and bustle of traveling.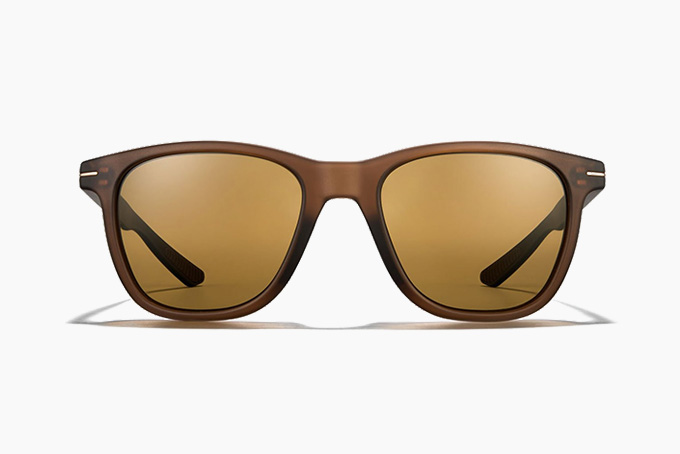 Roka Halsey Sunglasses
While these sunglasses boast a timeless, stylish wayfarer silhouette, there's a lot more to them boiling just below the surface. That includes a high-strength, ultralight nylon frame; super-hydrophobic and oleophobic coatings on the anti-fog, polarized lenses; a patented GEKO fit and retention system; and so much more.
Magpul Rigger Knife
Made and engineered proudly in the USA, Magpul's Rigger Knife is a unique take on the everyday carry staple boasting a CPM S35VN steel blade, combination stainless steel and Micarta handle, a sturdy frame lock, and an instantly-recognizable silhouette. This version is a limited edition, however, so it may be hard to come by.
Outerknown x Breitling Superocean Heritage 57 Watch
Another brilliant entry in a series of collaborations between two spectacular brands, the Outerknown x Breitling Superocean Heritage 57 Watch is based on Breitling's original 1957 diver design, boasts a NATO-style ECONYL recycled nylon strap, has an automatic movement, and more.