Presented by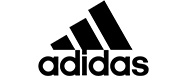 As the rain stops pouring and we can get back to our usual routine, it comes time to stock up on the best clothes and accessories to get the job done. But with the world of running gear changing constantly, how can we possibly keep up? Well, adidas makes it easy by constantly having its finger on the pulse of the latest tech and innovations — even developing a few of its own. The athletic brand's range of running gear is vast, but we've gone through and selected our ten favorite pieces to help you out.
Steel Straw Metal Bottle 600mL
Staying hydrated is a must before, during, and after any workout. However, too much water while you're running isn't recommended either. To ensure you don't take in too much H2O, grab adidas' Steel Straw Metal Bottle, which holds just 600mL (~20oz) — enough to wet your whistle but not enough to make you cramp up. It's built from double-wall stainless steel for optimal temperature retention and isn't so heavy that it will bog you down.
TERREX HEAT.RDY 5-Panel Graphic Cap
To combat the blazing sun and heat during your daily routine, a quality hat should never have to come off of your head. The HEAT.RDY 5-Panel Graphic Cap from adidas TERREX is superbly lightweight, mostly made from recycled polyester, and built with ventilated side panels and an open back. It also features a moisture-wicking headband to keep sweat from dripping into your eyes.
Own the Run Tee
To help eliminate plastic waste, adidas has made its Own the Run Tee with polyester that's 100% recycled on the front interlock and back single jersey. For absorbing sweat, the material utilizes the brand's AEROREADY tech. Featuring a crew neck style, the short-sleeve shirt also features reflective detailing for low-light and evening runs.
Made to Be Remade Running Shorts
Doing its part to help planet Earth, adidas has launched its Made to Be Remade Running Shorts, made from 100% recycled polyester plain weave with AEROREADY that helps manage moisture and wick sweat. After these shorts run their course, you can send them back to the company, which will make them into something else. For running at night, they're also equipped with 360-degree reflectivity.
Adizero Rhonex Kipruto Signature Singlet
Setting the world record for the 10km road race back in 2020, Kenyan runner Rhonex Kipruto has partnered with adidas on this Adizero Signature Singlet which is so lightweight that you might think you're running shirtless. It's made from recycled polyester with elastane mesh, equipped with 360-degree reflectivity for safety and AEROREADY for absorbing moisture along the way.
Own the Run Woven Astro Pants
Just because summer's around the corner doesn't mean there won't be the occasional day or evening when the temperature dips a bit lower than we'd like. To keep us warm without overheating, these Own the Run Woven Astro Pants are the perfect choice, made from 100% recycled polyester with AEROREADY for keeping you dry. These trousers come with a mesh leg pocket and side pockets — one of which sports a zippered coin pouch.
RPD-01 SPORT-IN EAR Earbuds
When pounding the pavement, your earbuds should be as easygoing as possible. The RPD-01 SPORT-IN EAR wireless earbuds from adidas are nearly unnoticeable on your head. Built with a silicone neckband for security, the IPX4-rated device comes equipped with four different-sized ear tips and wings for total customization and comfort, while the control button on the side makes for easy functionality when your workout gets the most intense.
Boston Marathon 2023 Celebration Running Jacket
For well over a century, the Boston Marathon has become one of the most celebrated running events in the world. This year, runners will cross the finish line and receive this Celebration Jacket from adidas, equipped with logo graphics to mark the occasion. Doing its part to reduce its carbon footprint, the jacquard material combines 50% Parley Ocean Plastic and 50% recycled polyester that have been body-mapped for cooling and wicking sweat in certain areas.
Ultraboost Light Running Shoes
Ever since debuting in 2015, the adidas Ultraboost has been met with wild acclaim. This latest edition of the running shoe is the lightest the brand's made thus far, largely thanks to the Light BOOST midsole foam, which is 30% lighter than before and boasts a superb energy return. Equipped with Primeknit+ FORGED sock-like uppers, the sneakers also sport grippy Continental Rubber outsoles and 10mm heel drop.
SP0062 Antique Black Sunglasses
You won't want a cheap pair of shades when trying to maximize contrast and visibility. adidas' SP0062 Sunglasses in Antique Black is insanely lightweight at 0.67oz thanks to their polycarbonate frames, while the ventilation holes at the temple make sure the lenses don't fog up when you start emitting heat. Built for customization, the lenses themselves are interchangeable and the nose pads and rubber stem ends can be adjusted to your liking.