Presented by
Father's Day is fast approaching and, if you're lucky enough to have a dad in your life (be he your own father, a father figure, a sibling with his own children, a partner, etc.) now is the time to show him how much you appreciate him. Of course, shopping for a gift is not always as simple as popping into a store and grabbing something off the shelf — not if you want to get it right, that is.
The best Father's Day gifts are thoughtful and serve a purpose specific to the person receiving said gifts. And while each individual is unique, most folks have some kind of everyday carry gear they keep on them at almost all times. It is with this in mind that we've put together the following guide to the ten best everyday carry gifts to give the dad in your life. Pick out an appropriate piece of pocketable gear and you'll be doing right by dad.
Leatherman Free T4 Multi-Tool Knife
Proving that big things do, in fact, come in small packages, the Leatherman Free T4 is a utilitarian folding multi-tool crafted specifically for EDC. It boasts 12 built-in tools — ranging from a 2.2″ blade to removable tweezers and everything in-between — collapses to just 3.6″ when closed, has a handy pocket clip, and comes in four colorways. As always, it was also proudly built in Oregon and comes with a 25-year guarantee.
Izola Don't Drink & Ride Moto Flask
A flask is about as classic as EDC gear gets and makes the perfect Father's Day gift. This one is built from food-safe stainless steel with a matte black finish, has a subtle graphic, comes with a leak-proof screw top, and holds up to 6oz of your dad's favorite bourbon.
The James Brand Mehlville Titanium Carabiner
A revised version of TJB's popular Mehlville Carabiner, this Gallantry-exclusive keychain alternative is crafted from ultra-tough, ultralight, durable titanium. It also boasts a dual-compartment design for extra security, comes with an integrated stainless steel bottle opener, and has a spring-loaded gate.
Dango EDC Tray
The perfect place for your dad to rest his EDC gear at the end of the day, Dango's compartmental EDC Tray is all about organization. Crafted from super-sturdy lightweight CNC-machined aluminum, the valet tray's quartet of storage slots are perfect for people with a penchant for organization. Plus, its available with optional DTEX pads for a gentler landing for your more delicate everyday carry gear.
Bellroy Work Folio A5
Perfect for paring a small set of EDC gear and/or office supplies into a compact portable format, Bellroy's Work Folio A5 has enough room inside for a small tablet or iPad, smartphone, a notebook, a pen, and up to six credit cards or IDs. It's also built from environmentally-certified leather, has a zippered closure, and looks spectacular.
Filson Ballistic Nylon Duffel Backpack
Perfect for hauling a day's worth of gear to and from home, the office, and the gym — or going on a short weekend jaunt — the Filson Ballistic Nylon Duffel Backpack is as versatile and durable as it is handsome. Not to mention it boasts mudproof pockets to keep your gear safe, secure, and filth-free. And it even has a 15″ padded laptop pouch and a hidden security pocket for discretion.
MWC GG-W-113 US 1960s Vietnam Limited Edition Watch
Modeled after a genuine military-issue field watch from the Vietnam War, this replica looks spot-on but also boasts some modern features. That includes a reliable automatic movement, a PVD-coated stainless steel case, and 30m water resistance. For stylish history-loving dads, this is a perfect Father's Day EDC gift.
The James Brand Duval Knife
A gorgeous and modernized take on a classic gentleman's folder, The James Brand's Duval Knife is both minimalist and spectacularly-built. This version also benefits from a titanium handle, a Damasteel Rose DS93X sheepsfoot blade, and a unique sub-frame lock. It's pricey, sure, but it's also made to last a lifetime or more.
Oliver Peoples Gregory Peck Sunglasses
Created with input from the late actor's estate, these handsome shades from Oliver Peoples were modeled after the glassed Gregory Peck wore as Atticus Finch in the film adaptation of Harper Lee's To Kill a Mockingbird. They're also handmade in Italy from tortoiseshell acetate — lending them even more desirability.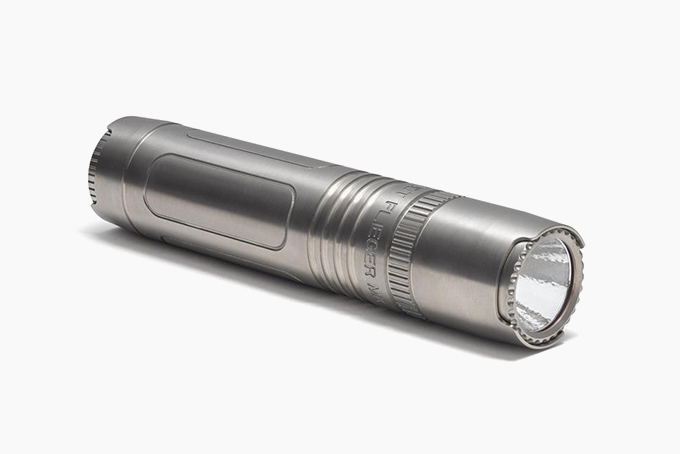 Muyshondt Flieger Titanium Flashlight
Inspired by some of mankind's most intrepid aviators — like Amelia Earhart, Howard Hughes, and Charles Lindbergh — the Flieger is Muyshondt's most powerful flashlight. This version, along with having a 1-720-lumen range, also boasts a simple tail-switch for easy operation, a weatherproof design, and its powered by a rechargeable battery. EDC flashlights simply do not get better than this.
The 20 Best Pieces Of Uncommon EDC Gear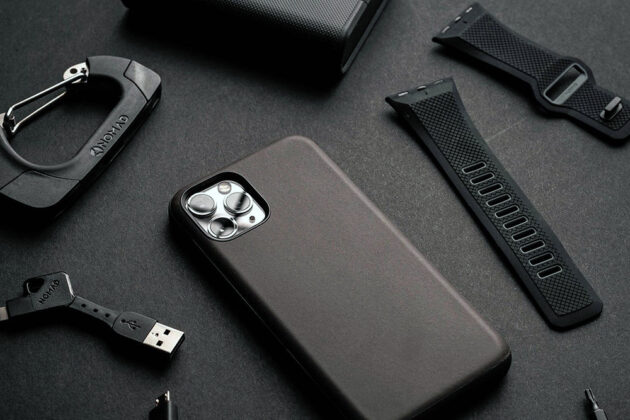 Finding the perfect gift isn't always straightforward. Neither is figuring out the best everyday carry loadout. Knock out two birds with one stone courtesy of our guide to the best uncommon EDC gear.