Presented by
Regardless of the fact that he's likely to be the most prominent male figure in your life, your dad is still a guy. We all have inherent needs, one of them being the constant pursuit of stylish representation, expression, and exclusivity. If your dad's the dapper type, he's likely an individual of distinct taste, making it a bit difficult to shop for him as his big day draws near. But, never fear; that's where we come in.
Here at HiConsumption, we understand what it takes to get by as a stylish gentleman. So, for Father's Day, there's never been a better time to throw out some of our favorite premium offerings into the vast expanses of the web, helping those who might not be as fashionably-inclined. The menswear world can be a large, daunting space, full of interesting garments, styles, and trends — but timeless examples, like the ones we've selected below — are sure to impress, regardless of their application. Let's dive right in.
Dockers® Alpha Chino
As a company, Dockers® has come a long way since its introduction in 1986. And while the brand loves to hold true to its khaki roots, it's been making some dramatic changes in recent years — especially when it comes to its stylish, cutting-edge contemporary pieces. The The Dockers® Alpha Chino is one such example. Not only does the pant boast a smart, handsome aesthetic that makes it a hit with many professional guys, but it's also built for urban adventure thanks to its Smart 360 Flex™ four-way stretch fabric, and a flexible comfort waistband that won't leave you feeling confined when you're taking on high-mobility activities.
Fulton & Roark Dopp Kit
Fulton & Roark is a respected name within the world of men's skincare and scents, but if your dad is looking to keep all of his essential items in an organized, easy-to-access container, there are few things that can measure up to the brand's stylish Dopp Kit. This unique carrier was created in the same vein as F&R's other items, with a focus on high-profile materials, American-made fabrics, and a black waxed canvas exterior that helps to repel moisture and water to keep his accessories safe from harm. Each kit features a ripstop nylon lining and a Horween leather handle to keep things as dependable as possible, while a steel D-ring, YKK zipper, and Black steel rivets round out the dapper bag.
Inventery Modular Pocket Fountain Pen
Every stylish guy needs an EDC pen that can keep up with his day-to-day endeavors. For those times where your dad's ability to write really counts, he'll be more than happy to pull out Inventery's Modular Pocket Fountain Pen — a sleek, vintage offering that's been precision-machined from brass to take on virtually any writing project. There's even a set of refillable ink cartridges, an interchangeable ballpoint head, and a touchscreen stylus cap if he's feeling a bit more tech-savvy.
Jack Mason A101 Aviator Watch
Jack Mason wants your dad to be the most stylish guy in the room, and with the A101 Aviator Watch, that's not going to be a difficult feat. These attractive, wrist-worn variant boasts a dependable Japanese quartz movement, three Super Luminova hands, and a stainless steel buckle to give it the aesthetic qualities that'll set it apart from other aviation-inspired watches, while a 22mm brown Italian leather band and 42mm case keep it visible, legible, and classy.
Tom Ford OUD WOOD
Tom Ford's OUD WOOD is the only scent your dad's going to need to stay dapper on his biggest day. As a surefire addition to any guy's arsenal, this incense-inspired scent reminisces exotic rosewood, cardamom, smoky sandalwood, and vetiver, with a hint of amber and tonka bean for good measure. If you're unsure of what kind of cologne your dad would prefer, this is a solid choice, thanks to its iconic reputation.
Frye Bowery Light Lace-Up Boot
Frye's Bowery Light Lace-Up Boot is one of the finest pieces of footwear on the market today, and if your father figure is anything like us, we place a high value in the shoe's on our feet. This artisanal variant boasts an ultra-soft full-grain leather exterior, an unlined interior, and a PORON footbed, promoting ample cushion and comfort throughout the day. But that's not it. This gentleman's shoe is also privy to a dual-function EVA outsole, allowing for adequate traction, grip, and dependability when he needs it most.
Bradley Mountain Biographer Backpack
Bradley Mountain's Biographer Backpack is a heavy, waxed-canvas carrier that'll help your dad stand apart from the drably-dressed masses. Not only is this great-looking variant complemented by the company's organically-tanned leather base and straps, but it's also outfitted with solid copper/brass hardware, a roll-top main compartment, and wool padding, keeping it comfortable, functional, and formidable, regardless of the situation. Plus, each example is made right here in the USA.
Filson x Stetson Wolf Canyon Hat
Filson and Stetson are two of menswear's biggest names, and when it comes to vintage gear, there's hardly a pair that can compete. When the two came together for a collaborative Wolf Canyon Hat, that spelled the end for many a headwear example. Each Wolf Canyon variant is crafted with 100% felted rabbit fur, and features an interior leather sweatband, paying homage to the brand's oldest models. To round things out, a custom Bridle leather band and Filson-embossed metal button have been added for that perfect, albeit subtle, touch.
Beams F Wool Rollneck Sweater
Beams' F-Wool Rollneck Sweater is a contemporary take on one of the genre's most iconic silhouettes, and while it might seem a bit unassuming, it's anything but. If your dad is the type to style his professional workwear with timeless staples, this black wool-imbued variant is the perfect alternative to a shirt and tie, helping to keep him dapper, fashionable, and approachable, whether he's in a formal or informal situation.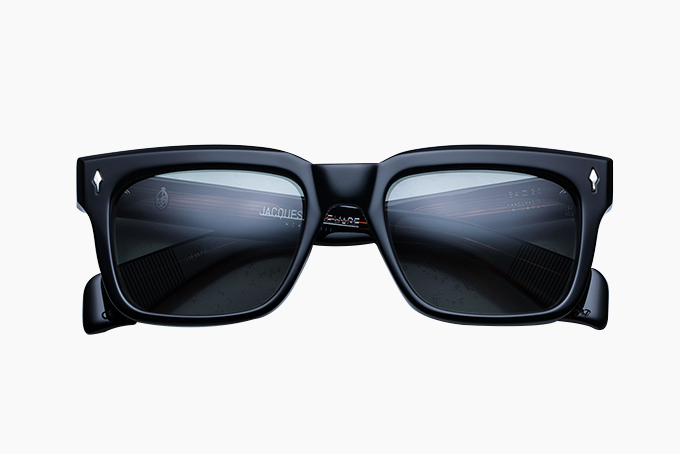 Jacques Marie Mage 'Torino' Sunglasses
Jacques Marie Mage's 'Torino' Sunglasses are a testament to the eyewear world's most iconic shades. Not only do they pay homage to historic Italian theater famously redesigned by architect Carlo Mollino, but they're also a play on the angular design choices of the 1960s, giving them an inherent uniqueness that's hard to match. Each example boasts a sterling silver arrowhead front pin, a silver custom hairline wire-core design, and an anti-reflective CR39 lens for UV protection in the harshest climates.
The 30 Men's Fall Style Essentials
Now that you've got a better idea of the genre's premium menswear offerings, head over to our guide on the best men's fall style essentials, where we break down the most interesting clothing pieces for the colder seasons.