People begging for some R&R can bask in the fact that society has inched back to normalcy. However, we hope they didn't forget how stressful it can be to travel, and this even applies to the most anticipated trips. When it comes down to it, there's nothing more important to have on hand for a vacation of any duration nowadays than a smartphone, serving as a travel gadget that you can't go without for a multitude of reasons. Whether you're on a long road trip or in the sky, there is a wide variety of travel apps that aim to make your trip a great one.
Whether you're looking to hit the hottest restaurants at your destination, book a hotel in a matter of seconds, or keep your cool during a lengthy, sleepless flight, there is no shortage of apps to download that are tailored toward maximizing any vacation. With that said, we've narrowed down 16 of the best travel apps to have on your devices to help you make your next trip as smooth as can be.
Airbnb
Although staying at a hotel is nice and peaceful, there's truly no place like home, which is what Airbnb has looked to provide on a temporary level for over a decade. As the ideal place to search for a place in which to rest your head on your next vacation, the app has grown into something of a phenomenon, ultimately proving just how much people can appreciate anything from a handsome A-frame cabin to a luxe Spanish villa. The app has something for everyone, so you're bound to find your home away from home.
Calm
We all know how strenuous a plane ride can be, not to mention the thought of traveling as a whole. With that in mind, the Calm app has served as an excellent outlet for relieving stress and easing anxiety. Through a variety of meditative soundscapes, relaxing sleep stories, easy-listening music, and a variety of expert-taught masterclasses, you can find a way to get some much-needed rest whether you're lying in a hotel bed or stuck in your terminal for hours on end.
Google Maps
As the one topographical app guaranteed to work no matter where you are, Google Maps provides the most authentic and accurate information. In fact, you may have even seen the NorCal tech giant's very own cars in your local city to snap photos for Maps yourself. All that said, one convenient element that Google offers its users is the ability to add a stop when navigating, ultimately taking you from Point A to Point B before finishing your trip at Point C. While this may sound insignificant, it's a feature that Apple Maps users have gone without for years, so it's a bigger deal than you think.
Google Translate
Unless you're a polyglot, Google Translate will be of assistance, and that even goes for if you find yourself sitting at home. Google offers your basic translation functions, such as those for written words and speech, but what will surely come in handy are its unique image and handwritten translating capabilities. With over 100 languages that support seamless text and website translation, the worldwide search engine is far from finished, as it's still adding new dialects to its engine to this day.
HBO Max
If you're a fan of the best programming imaginable, you're better off subscribing to HBO Max and calling it a day. With countless shows, movies, and old-school classics from which to choose, there's enough on this streaming service to entertain your entire family and then some. Whether you've been wanting to restart The Sopranos or check out what all the Barry hype is all about, then the Home Box Office has got you covered starting from $10 a month.
Kayak
As one of the world's most popular online travel agencies, KAYAK's blend of user-friendliness and affordable rates has gradually managed to weed out its competition. Having been heralded as the best travel app by countless platforms, including the Webby Awards, it's hard to debate that booking a full-on vacation has ever been easier than it is with the Connecticut-based tech group. Whether it's a grand hotel, a flight, a train, or all three, then you're looking in the right place.
LoungeBuddy
There's no worse way to start your trip than being stuck in an airport terminal for hours on end; luckily for you, we've been there too, which is why LoungeBuddy will prove to be a worthwhile investment. While the app is free, its services are lavish and upscale, allowing you to access chic, quiet airport lounges throughout your delay starting from $25. With locations in London-Heathrow, Cancun International, LAX, and a bevy of others, you can choose to kick your trip off with the serenity you were aiming for.
PackPoint
You might think you're packed and ready to go, but it's more than likely that you're actually missing a couple of things. That's not your fault, though, as you can't guess the weather or what you'll be up to — but PackPoint can. This unique app prioritizes your luggage needs for you based on the length of your trip, the local forecasts at your destination, and whatever activities you have planned. Whether you've had a reservation at a five-star restaurant set up for weeks or you're simply going on a business trip, PackPoint helps you pack accordingly.
Timeshifter
Jetlag is a fickle beast, which is why the award-winning Timeshifter app has proven to be so convenient for the likes of those who travel for leisure or business. While staying up all day post-flight and catching up on sleep when you're back at the hotel is typical advice, this works much differently. Timeshifter utilizes circadian science and the knowledge of your travel agenda to narrow down just how much sleep you should get and whether or not you should be getting a dose of vitamin D.
Travel Smart
If we're being honest, staying out of harm's way is a notion that gets a bit overlooked when traveling uncharted territory, and this is a perfect way to stay safe on your next trip. With Allianz TravelSmart's 24-hour assistance hotline, international hospital search, and robust Rolodex of local emergency numbers, you can rest assured that you'll be able to return to your original destination in good hands.
Tripadvisor
For well over 15 years, Tripadvisor has been a go-to choice for jet setters in need of a solid idea of what to expect on your next vacation. While it's hard to deny being surprised is half the fun of a big trip, getting a rundown of the most exciting things to do and best sights to see is essential, especially when all of the information is right at your disposal. Plus, you can even book your hotels on this platform, making it another one-stop-getaway-shop.
Turo
Who needs ridesharing when you can just borrow someone's car? Think of the peer-to-peer service as Airbnb for cars, granting travelers the chance to get behind the wheel of locally-owned vehicles up for rent. Want to zip around through the streets of London in a DB11? You got it. Or would you rather cruise down Biscayne in an all-black Defender? Well, whichever one you prefer is on the table and up for grabs in over 50 countries.
Uber
While driving yourself around uncharted territory could be fun, you're better off safe than sorry in most instances. Be it a night of hitting the hottest bars in town or a tireless flight that leaves you dozing as you deplane, calling an Uber is arguably the easiest thing you can do with a smartphone. Available in over 65 countries, the app has grown into one of the most highly-used services imaginable. You know you've got a major success on your hands when people turn the name of your company into a verb, and the term "ubering" may be one of the modern age's greatest examples of this.
WhatsApp
Add WhatsApp to the list of applications you might already have installed on your phone, as it has ultimately become one of the easiest ways to chat with our friends and family overseas. The worldwide messaging app is available in an eye-popping 180 countries, providing people from all over the globe the opportunity to communicate with their loved ones, whether it's via message, call, or video chat. Keep in mind, though, that the Meta-owned platform is no longer compatible with an iPad, so make sure you're installing it on a smartphone.
XE Currency Converter
While a simple Google search would be handy in this situation, you might as well make it easier on yourself with an app dedicated to it. XE Currency Converter serves as a user-friendly platform that does exactly what its name entails. This app comes in handy whether you're looking to send your overseas buddies money or check the conversion rate for any pit stop on your trip.
Yelp
Sure, stumbling upon humble shops and restaurants is all part of the fun when going on vacation, but that doesn't mean you should go without a peer-reviewed guide to the city to help avoid any major disappointment. Whether you're looking for a quirky local museum or trying to reserve a seat at the nearest fantastic restaurant tailored to your taste buds, Yelp and its endless number of devout reviewers have you covered — just as they have for over 15 years.
The 16 Best Travel Gadgets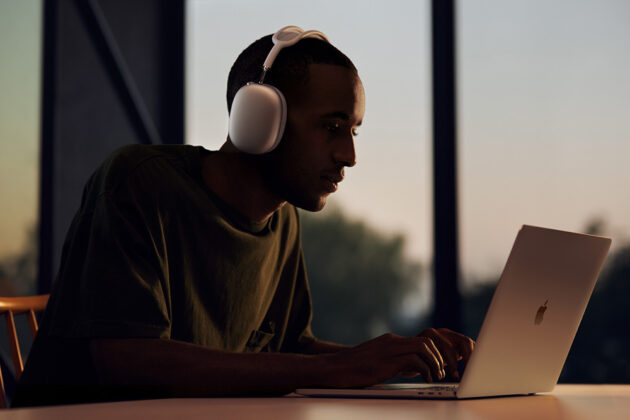 While it's safe to say that the most important travel gadget of all is a smartphone on which to house all these apps, we've rounded up a number of other worthy items to have on hand for your next trip.