Anyone who's ever traveled knows there are plenty of things that we put — or want to put — inside our suitcases besides clothes. While shirts and pants won't get crushed by the manhandling TSA agents, it would be nice if other valuables such as hats, watches, shoes, etc., could remain safe from getting crushed en route. Likewise, the suitcases we carry onto the plane itself are likely to possess valuables that are even more precious. And so the last thing we want is for our laptops or souvenirs to get destroyed by the inadvertent trample.
Using hard-sided luggage can be daunting. It's easy to think of these bulky suitcases as heavier and less collapsible (or not at all) than their soft-shelled counterparts. While the latter is true, there are some great lightweight options on the market as well. Alternatively, there's an added benefit to utilizing a more heavy-duty suitcase when you embark on your journeys. We've put together a guide to help you when upgrading your suitcase set to a sturdier option. Here are the 12 best pieces of hard-sided luggage to buy for your next trip.
Hard-Sided Vs. Soft-Sided
The Pros & Cons Of Different Luggage Types
​​As most folks know, there are different types of luggage you can bring along with you on any trip. And each category has its own benefits and drawbacks. For the purposes of this article, we'll break it down into three different options: hard-sided, soft-sided, and hybrid. Their differences, pros, and cons are as follows:
Hard-Sided: Typically made from materials like metal (usually aluminum) or a synthetic material (like polycarbonate), hard-sided luggage is the toughest you can find. It offers tremendous impact resistance, making it practically immune to all abrasions, punctures, scratches, dents, etc. And it will keep everything you store inside it safe and secure, even in the hands of careless luggage handlers. The downside to these types of bags is that they can be quite cumbersome, even heavy when empty (meaning you might hit the maximum weight limits with fewer items). They also don't collapse, requiring a lot more room when placed into storage. Of course, if the safety and security of your gear are of the utmost importance, you'll do no better than hard-sided luggage.
Soft-Sided: Often crafted from textile fabrics — including nylon (ballistic, Cordura, or otherwise), polyester, simple canvas, and (in rare cases) military-grade tarpaulin or high-strength laminates — soft-sided luggage is nowhere near as tough as hard-sided. Since the exteriors of the bags are made from pliable cloth, they're prone to allowing their contents to be crushed. That being said, they can also be made more expandable than hard-sided suitcases and often collapse down for easier storage when not in use. So long as you're not worried about the contents of your luggage getting smashed, a solid soft-sided suitcase won't steer you wrong.
Hybrid: Though few and far between, there are a handful of hybrid suitcases that incorporate elements of both soft-sided and hard-sided luggage. Typically, they feature a cloth base with armored plating on the front and back of the case. This allows them to be more packable and easier to collapse than hard-sided suitcases but also gives them greater impact protection than most soft-sided bags. While you might think that hybrid bags are the best of both worlds, they don't quite do enough to compare to either option and their rarity makes them a difficult sell.
DELSEY Paris Helium Aero Hardside Expandable Luggage
Organization can go overlooked by many luggage brands who think that four walls and a zipper are merely enough. However, DELSEY's Paris Helium Aero is a great option for sectioning off your clothes and goods, including all the stuff you'll pick up along the way. Another bag that's available in multiple colors, this expandable suitcase can give you an extra two inches for added interior space during souvenier-filled trips and is made from 100% polycarbonate with a metallic finish for a lightweight 12.5lbs.
AWAY The Bigger Carry-On
Where most brands come with an array of luggage types, AWAY specializes in hard-sided bags more than anything else. The Bigger Carry-On comes in a variety of color options and sports an appealing aesthetic, but the functions of the bag are what help set it apart. Built with an interior compression system to store more clothing and valuables, the 7.4-pound, 47.9-liter suitcase can fit in most overhead bins and can also nest easily inside bigger bags with its symmetrical shape. Other features include 360-degree spinner wheels, a TSA-approved combination lock, and a hidden water-resistant laundry bag for dirty clothes.
Monos Check-In Large
Relatively new to the luggage industry, Vancouver-based Monos is making a name for itself very quickly with its practical interiors and attractive exteriors, and for a fair price. The "unbreakable" aerospace-grade polycarbonate shell of the Check-In Large is water-resistant, while its 350D anti-microbial fabric on the inside is detailed with vegan leather. The sleek matte finish is only a plus. Moreover, the aluminum telescopic handle has a whopping four settings and incredible durability, meanwhile the Hinomoto Lisof Silent Run wheels have a 360-degree spin. Able to hold 99.2L, this bag is still barely 10.5lbs.
Samsonite Ibon Large Spinner
Samsonite is still arguably the most well-known name in the travel industry for its one-hundred-plus-year provenance and age-old standards of quality. Today, the American-born brand still makes some fantastic bags, such as this Ibon hard-shelled spinner, with an innovative opening system and circular locking mechanism, as well as the additional handles on the topside corners. The suitcase also ditches the handle tubes that many bags have running along the back so your clothing can all lie flat on the inside.
HORIZN Studios M5
The only hybrid bag in this guide comes from HORIZN Studios. The German company's M5 really takes the cake in regards to fusing hard-sided sturdiness with soft-shelled accessibility. Built on top of one of the outer polycarbonate walls is a 15" water-resistant laptop sleeve — made from vegan Hi-Core and nylon — for easy access as well as protection against whatever else you might have stowed away inside. Weighing just 7.5lbs, the M5 sports a TSA-approved lock, a pair of dual-zippered mesh screens, 360-degree wheels, and a four-tiered telescopic handle.
Zero Halliburton Edge Lightweight Continental Carry-On Case
You can't go wrong with any pieces from Zero Halliburton's Edge Lightweight Collection, which features heavy-duty luggage with miraculously light frames. Of course, the highlight of the series is the award-winning Continental Carry-On Case, which sports a low profile and ergonomic handle placements, including one on the wheel side. Built from a matte-finished polycarbonate shell, this sub-8-pounder also sports a proprietary ZH Concave Edging design for a sophisticated look and a meticulously arranged interior for better organization.
Victorinox Spectra 3.0
Though known for its Swiss Army Knives, Victorinox's foray into luggage is nothing to scoff at. The Spectra 3.0 updates on its previous model, revamping the two interior mesh pockets and adding X-straps for more versatility, while also increasing the sturdiness of the telescopic tube handles. The outer shell is made from SORPLAS recycled polycarbonate and sits upon an eight-wheel base. Moreover, the suitcase increases its capacity by 40% with an expandable zippered compartment.
Briggs & Riley Sympatico
Briggs & Riley do both soft-shell and hard-shell bags exceptionally well. Its large Sympatico model is a great intermediate option for those who tend to pack heavy but still want some added versatility. Expanding by 25% thanks to the proprietary CX system, this suitcase is built from a triple-layer Makrolon polycarbonate material that's both lightweight and durable, with three-tiered telescopic handles made from aircraft-grade aluminum that doesn't stick up on the inside. The interior features adjustable garment compression panels to ensure that nothing moves around en route.
Montblanc #MY4810 Medium Luggage
Montblanc seems to specialize in just about everything, fusing artisanship with practicality in a way that few others can. The German-based luxury goods brand also happens to make some of the most incredible pieces of luggage around. Its medium-sized #MY4810 bag holds up to 60L of valuables encased in a heavy-duty, yet lightweight polycarbonate shell with a Deco-inspired silhouette with soft leather detailing. The interior has a jacquard lining with a hexagonal design.
RIMOWA Original Cabin
If over 120 years of luggage-making expertise won't convince you, we don't know what will. Despite its provenance in this space, RIMOWA never stops expanding its craft and toying with new ideas. However, when it comes to protecting our goods, sometimes tried-and-true is the way to go. The German-based brand's classic Original Cabin sports the iconic ridged design on the outside of the anodized aluminum shell that sits upon a set of wheels that are designed for you to roll this bag along effortlessly. The telescopic handle is similarly smooth with stage-free adjustment.
Tumi 19 Degree Aluminum
Lost and stolen luggage is not typically the responsibility of the company that actually made the bag. However, every one of Tumi's pieces comes with the complimentary Tumi Tracer program which helps you find your bags that have gone astray. Aside from that, this 19 Degree hard-sided suitcase will catch your eye with its water-like ripple on the aluminum outside, while the inside keeps you organized with three zippered pockets, a zippered divider, and a hanger bracket. For some added fun, the company has included a set of eight vintage-inspired travel stickers.
Globe-Trotter Dr. No Check-In
Those who know Globe-Trotter are well aware of its reputation for highly-classy and stylish luggage. Now the official suitcase brand for the James Bond films, beginning with 2015's Spectre, the British-based outfit has released several models in honor of the spy movie franchise. This particular piece commemorates the 60th anniversary of 1962's Dr. No — with a graphic-filled option available as well. The navy blue exterior is made from a vulcanized fibreboard with leather corners and handles, while the interior sports multicolored eyelets and a leather patch on which the original 007 logo has been embossed.
*Additional Contributions by Sean Tirman
The 16 Best Travel Gadgets to Buy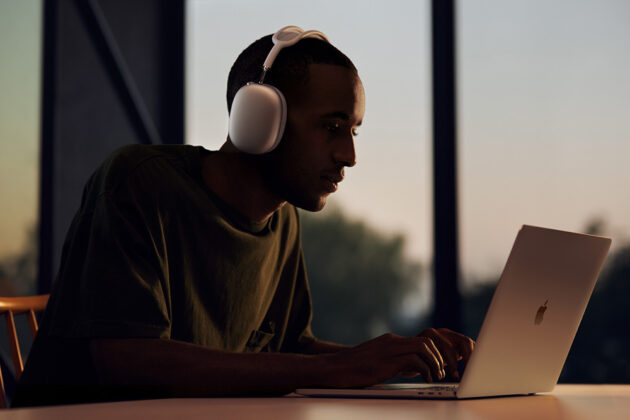 Once you've bought your hard-sided luggage, grab some gear to pack inside with our guide to the best travel gadgets.