Presented by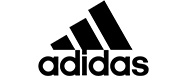 Running is an acquired taste. Although, as we get older, we grow to understand the necessity of staying active and fit. For those who have become seasoned veterans, running is about as relaxing as anything in the world. It's just you and the pavement (and maybe a few tunes in your ear). That said, there's always room for making the experience better for your body, if not more enjoyable. That's why we've compiled a list of the best Father's Day gifts for runners this year.
adidas Ultraboost 5.0 DNA
adidas has long been associated with having the best running shoes on the market. Its ever-popular Ultraboost 5.0 DNA melds with your foot, thanks to its PRIMEKNIT upper, for performance and amazing comfort whether you're pounding the pavement or running errands. Illuminating the low light with glow-in-the-dark features for nighttime jogs, these sneakers sport the energy-returning BOOST tech in the midsole and an upper that is made from 50% ocean plastics.
Force A Better CORDURA Shoelaces
CORDURA has been around for over 50 years and become a favorite for military personnel due to the industry-leading specs for strength and toughness. Now, Force a Better has implemented the proprietary material in its shoelaces, making them scratch- and abrasion-resistant, giving them the ability to withstand everything dad's laces will endure on his next trail run.
Ciele Athletics GOCap
Ciele Athletics' GOCap is built for running during the day or at night. With COOLwick fabric that repels sweat and promotes quick evaporation and UPF 40 UV protection that keeps you in the shade, this hat will become a must-wear for any runner. The reflective detailing ensures that motorists on the road will see dad coming when the sun's down, too.
Satisfy Merino Tube Socks
Lightweight, yet well-cushioned, Satisfy's Merino Tube Socks provide ventilation to keep dad's feet from failing even when his legs want to keep going. Made from French terry to withstand high impact all day long, these socks are the most comfortable out there for the runner in your life.
janji Multipass Sling Bag
The Multipass Sling Bag from boutique running brand janji holds 2L of gear, but you'd never guess it. The slim silhouette provides additional utility thanks to an internal key loop and drop-down envelope pocket for cards. Aside from the large main compartment, there's also a secondary pocket in the back to keep more valuable items harder to reach.
adidas COLD.RDY Running Pants
Other than your shoes, your pants can make or break your comfort and flexibility when zipping around town. adidas' COLD.RDY Running Pants give you an unbelievable range while keeping you dry and warm when the weather is cooler so dad won't have to opt-out of his daily routine.
Tracksmith Rain Shorts
There may be no greater sign of self-discipline than the willingness to run in the rain. But to do so, it's best to have shorts that can stay dry. Tracksmith's Rain Shorts are built just for that, with water-repellant PVC-free nylon that keeps dad from chafing and getting buckled down by extra water weight.
Bose Sport Earbuds
Be it the Stones or Sam Cooke, everyone's dad has got their preferred selections when setting the vibe for pounding the pavement. Bose has long been an industry leader in audial standards and its Sport Earbuds are the best selection for runners, not just for their phenomenal sound, but for how comfortable and secure they are in-ear.
ROKA SL-1x Sunglasses
One of the biggest problems with any pair of sunglasses is your blindspots. Whether you're running on the street, trails, or sidewalk, it's important to be able to see all around you. ROKA's SL-1x Sunglasses maximize dad's field of vision, weighing only 0.05lbs without compromising optics or durability. These specs have been run- and bike-tested and are completely customizable with a plethora of lens and frame options.
Garmin Forerunner 245
Long gone are the days when we had to finagle our mp3 players onto our upper arms and hope they don't bounce around too much or fall off entirely. Heck, in dad's case, he may have even run with a Walkman in his hand at one point. Now, all we need is an unobtrusive device on our wrist for some workout-accompanying tunes. Garmin is a major player in the utilitarian smartwatch game and its Forerunner 245 is a music player capable of storing up to 500 songs from your favorite streamer while gathering GPS info at the same time.
Therabody RecoveryAir JetBoots
A true runner knows the importance of recovery after a long workout. Therabody's RecoveryAir JetBoots aren't just compression sleeves for dad's tired legs, but fully-wireless massage boots with a one-touch control panel that activates the internal pumps to boost circulation and reduce swelling.
The 13 Best Trail Running Shoes
If dad prefers running in nature to running on the road, then he's going to need a great pair of trail running shoes. Head on over to our guide on the subject for a baker's dozen of the best.