Presented by
The holiday season is rapidly approaching, and while the majority of the year seems to have disappeared into thin air, staying stylish is still at the top of many guys' to-do lists. Regardless of the fluctuating quarantine, prolonged indoor isolation, and rare contact with the outside world, each and every one of us will reminisce the days where a large portion of our morning (or night) was spent picking out a stylish, sartorial ensemble.
Although this year's holiday season might be tame, there's still a light at the end of the tunnel. After all, fashion doesn't dwindle and die under the pressures of the pandemic. Instead, prepare for the inevitable gatherings, outings, and social endeavors that you'll enjoy next year with an entirely new wardrobe, courtesy of our favorite consumer holiday. Below, we've curated a list of our favorite Black Friday deals, honing in on the brands, companies, and outfits that you'll want to place at the top of your wishlist. So, without further adieu, let's dive into the best Black Friday style deals of 2020.
Lems Shoes
Lems specializes in tasteful, premium footwear — and for Black Friday, you'll be able to snag a 25% discount on any of the brand's outstanding offerings.
Allsaints
Allsaints is the one-stop-shop for men who dabble in stylish minimalism. Head to the brand's website on Black Friday to enjoy up to 30% off fashionable staples, sitewide.
Allsaints: Up to 30% Off Sitewide
Alpha Industries
Want the perfect mixture of militaristic heritage and modern utility? Alpha Industries has your back with sales up to 20% off with the code HOLIDAY20.
Alpha Industries: Up To 20% Off Sitewide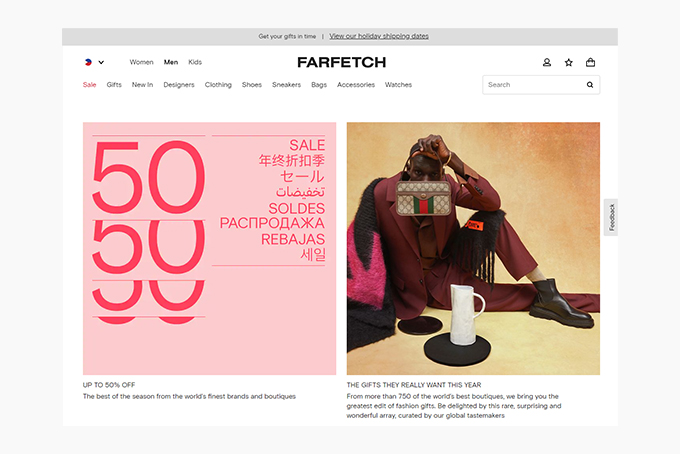 Farfetch
Farfetch is the place to go if you're looking to take your street-savvy, designer menswear game to the next level. Head to the proprietor's website to snag your favorite styles for up to 50% off, sitewide.
Farfetch: Up To 50% Off Sitewide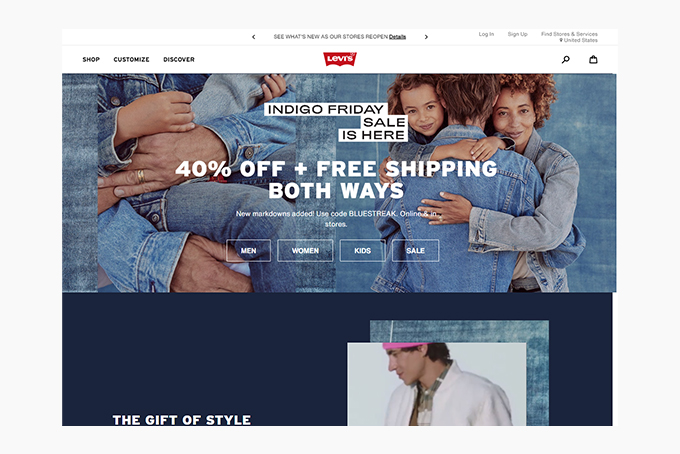 Levi's
There are few companies who know heritage denim like Levi's. If you're looking to pick up a pair of your own foolhardy jean offerings, head to the brand's website for its Black Friday sale, which features 40% off with the code BLUESTREAK.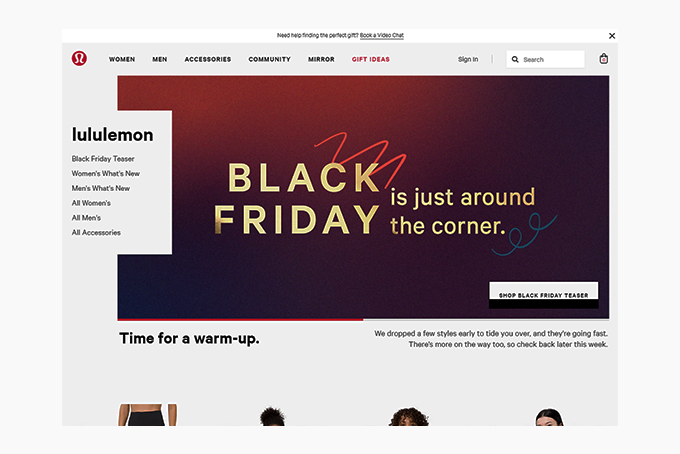 Lululemon
Bolster your athleisure wardrobe with a handful of performance-focused pieces from lululemon. Head to the brand's website to enjoy Black Friday Specials with markdowns on select, in-demand items.
Lululemon: Markdowns On Select Items
Outerknown
Outerknown's sustainably-crafted outerwear is a solid choice for any of your stylish needs. Luckily, the premium brand is offering up to 60% off past-season styles for Black Friday.
Outerknown: Up To 60% Off Past-Season Styles
Saturdays NYC
Saturdays NYC offers guys the perfect blend of sartorial style and contemporary aesthetic, making it a go-to proprietor for guys who revel in garment-based minimalism. Head to the company's site to snag up to 25% off, sitewide.
Saturdays NYC: Up To 25% Off Sitewide
Taylor Stitch
Taylor Stitch continues to enamor with its unique approach to heritage menswear. You'll be able to cop your own piece of the past with 20% off on virtually all of the brand's renowned garments.
Taylor Stitch: 20% Off Sitewide
Theory
Looking for something a bit more formal? Theory has you covered with a wide selection of premium menswear basics, accessories, and dress attire. Head to the brand's website to spruce up your arsenal with 60-80% off, sitewide.
Theory: Up To 80% Off Sitewide
Todd Snyder
Todd Snyder stands strong as one of menswear's most celebrated designers, and this holiday season, you'll be able to secure a 20-30% discount on the brand's quintessential pieces with the code "BLACKFRIDAYVIP".