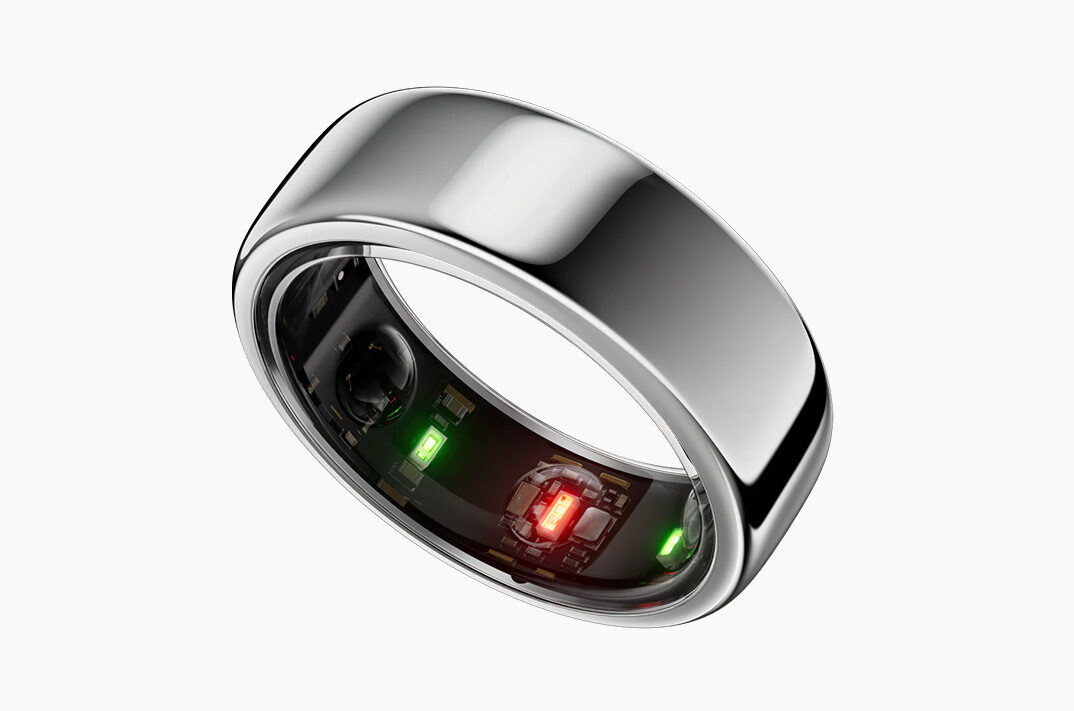 Oura's innovative Smart Ring has been one of the most beneficial wellness gadgets we've seen. Now, the brand has made what it labels "a true engineering breakthrough," as it has managed to design a rounded rendition of the typically angular shape with all the same features.
Function-wise, the Oura Ring Horizon boasts research-grade sensors that accurately monitor your sleep, blood oxygen, activity levels, temperature, heart rate, and more. Additionally, two new features include Activity Goals and Calorie Opt-out, the latter of which can be adjusted based on your dietary habits. For easier access to all your data, the Oura Ring seamlessly connects to overarching wellness apps like Apple Health and Google Fit, allowing you to keep all your information in one place.
While we typically see smartwatches feature these tracking technologies, Oura's ultra-wearable gadget packs all the precise tools into a piece of elegantly-designed jewelry. Then again, we rarely see jewelry need to offer 7-day battery life, which is where the Smart Ring distinguishes itself from the average ring. Nevertheless, the PVD-coated accessory is sleek enough to wear on any occasion and will prove to be much more than a way to spruce up your look.
The Oura Ring Gen3 Horizon is available in a handful of glistening finishes on its website, starting from $349.