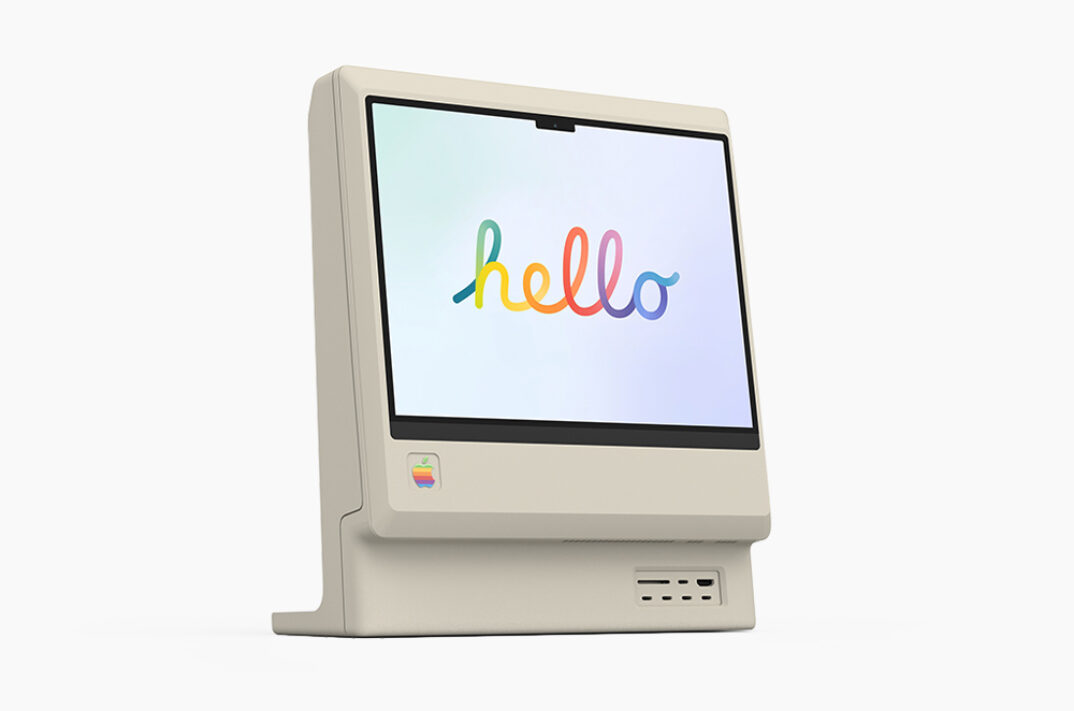 Although Apple's current generation of iMacs pays subtle tribute to the nostalgia-inducing, fruit-themed hues that had once dressed the line in the late '90s, some people still crave an even older look from their Apple desktop. To the delight of those old-school fans, a young and talented New York-based concept designer named Ian Zelbo has fused Apple's modern-day desktop with the original Macintosh of 1984, and the result is gorgeous.
While the 17-year old didn't bear witness to the game-changing computer's release, its legacy has left enough of a mark to inspire Zelbo to create this sleek concept. While its uber-slim composition and what's easy to assume is an up-to-date retina display boast the new-age prowess of Apple's computers, the Macintosh Reborn's off-white shade, rainbow Apple logo, and overall vibe all serve as a testament to the near-forty-year-old computer.
In addition to these elements, Zelbo implemented one of his own that would surely serve as an incredible upgrade to the Cupertino tech giant's computer portfolio: a wide notch at the top of the screen. Seeing as the manufacturer has implemented this onto each of its latest smartphones, it makes sense from a design perspective to carry the notch over to the desktop — even if it's technically not necessary in this case with that retro wide bezel.
Whether you're an Apple junkie or a lover of all things retro, this neat concept is sure to whet your palette. Take a more extensive look at Zelbo's Macintosh Reborn concept on the designer's website, which features a surfeit of other unique takes on Apple gadgets that are well worth a look.