Premium speakers aren't hard to come by, but do you know what is? Carbon neutral products. The concept of sustainability in the tech world has made leaps and bounds from what used to go on in the past, and seeing novel brands like HearO show off eco-friendly products with a punch makes them worthwhile. Moreover, the brand has just unveiled its third-generation speaker, and, yes, it's made out of a tennis ball.
Moreover, this isn't any plain old piece of sporting equipment, as it comes directly from the 2022 Wimbledon match, practically deeming it the speaker of champions. Most of all, though, the carbon-neutral product is as user-friendly as it gets, featuring a one-button operation that allows you to pair it with any device you choose. Additionally, it is packaged with a convenient charging cradle and USB-A-to-C cable for versatile connectivity.
Spec-wise, the small-scale, 3W speaker boasts a pretty impressive frequency range of 100Hz to 20kHz and is equipped with a 500mAh battery. In addition to showing its eco-conscious know-how with the device alone, hearO will plant a tree with The European Tree Trust for every speaker it makes, going to show the brand puts in what it puts out. Lastly, for people aiming to chase maximum sound, hearO is selling a stereo-compatible of its 3.0 speaker, too.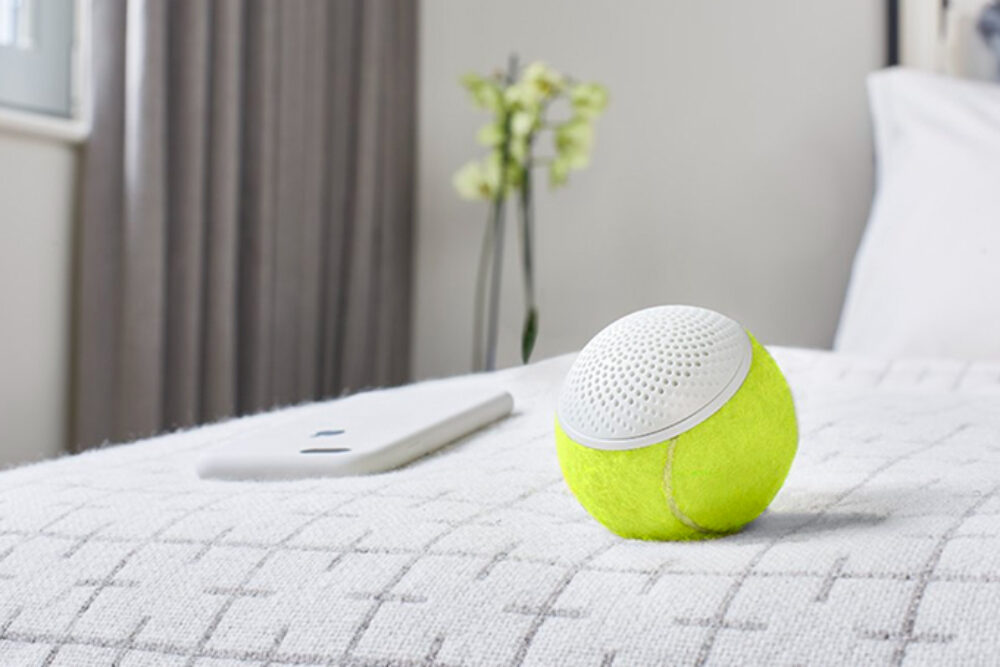 The hearO 3.0 is available on the tech brand's webshop, starting from $73 for the single speaker.