Presented by
It's no secret that the latest and greatest tech, gadgets, and devices tend to be fairly exorbitant. Whether it's a laptop, camera, drone, set of speakers, or smartphone, Black Friday is widely considered to be the best time of the year to purchase tech, with dozens of stellar deals circulating online — the most noteworthy of which we've rounded up for this guide to the best Black Friday tech deals.
EcoFlow
EcoFlow produces some of the best portable power stations on the market, and with the company currently offering up to half-off on select models, there's legitimately never been a better time to pull the trigger on purchasing one of these must-have devices.
Apple
Tech giant Apple is currently putting on one of its seldom-seen sales, giving $75 gift cards for iPhone 13, AirPods Pro, and AirPods Max purchases, as well as $250 gift cards for Mac purchases.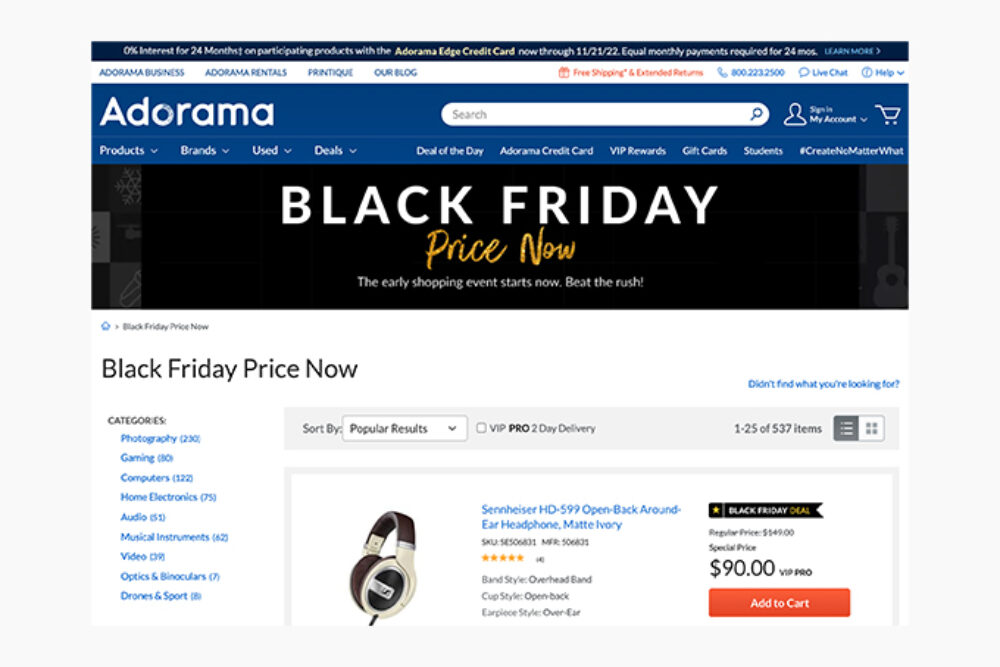 Adorama
Adorama carries an absolutely enormous catalog of tech, and the company is now giving discounts of up to $500 on select cameras and other electronics.
Audio-Technica
For this Black Friday, select items from Audio-Technica's range of microphones, headphones, gaming headsets, and turntables are being offered at up to $60 off through Amazon.
Beyerdynamic
For its 2022 Black Friday sale, Beyerdynamic is offering customers substantial discounts of up to 60% off select items.
BioLite
A decent number of items from the BioLite catalog are presently being sold at up to 30% off for this year's Black Friday sale.
Bose
Bose's catalog of premium audio gear is temporarily a lot more affordable, with a 40% discount being offered on a wide range of items.
Fluance
Fluance is giving buyers savings of 20% off on a myriad of the brand's premium speakers and turntables.
Garmin
This year, buyers can snag some significant discounts and savings on a plethora of Garmin's smartwatches and GPS units, with deals of up to 62% off.
Goal Zero
Though it only applies to select items, Goal Zero is currently giving its customers 20% off on its power banks and mobile chargers.
GoPro
For its Black Friday sale, GoPro is not only offering a 15% sitewide discount across its entire catalog, but the action camera outfit is also affording up to $150 off select items.
iRobot
Keeping your floors clean just got a lot easier — and a lot more affordable — as iRobot's 2022 Black Friday sale gives customers up to a whopping $595 off on select Roomba models.
KEF
KEF's top-tier audio gear is also markedly more affordable — at least temporarily — as the company is currently giving buyers up to half-off on select items.
Leica
Leica's cameras are admittedly expensive, however, with savings of up to $1,300 off select models, this year's Black Friday sale is arguably the best time to purchase one.
Master & Dynamic
Master & Dynamic's Black Friday sale includes two discount tiers, with the first giving customers 25% off on purchases of $250 or more, and the second affording 40% off on purchases exceeding $500 — when using the code SAVE25 or SAVE40 at checkout.
Nomad
Every single item that comprises Nomad's expansive product lineup is currently being offered at a 25% discount across the board for Black Friday.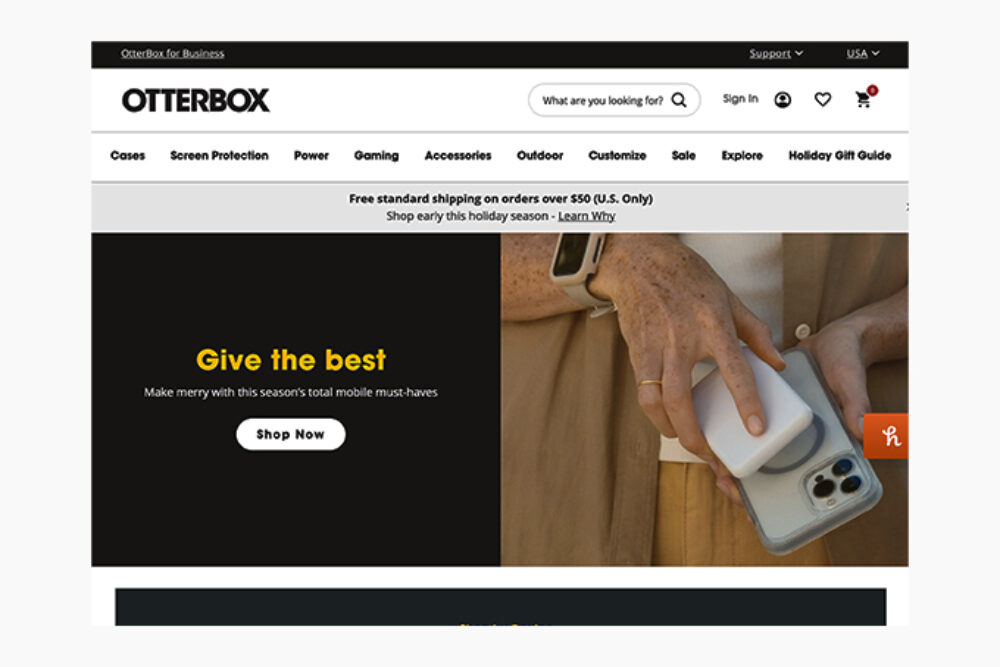 Otterbox
For its latest Black Friday sale, Otterbox is also giving customers a sitewide discount of 25% off its entire catalog.
Pro-Ject
Though only applicable to select items, Pro-Ject's impressive range of turntables and speakers is now being sold at up to 50% off.
Sonos
No matter the product, every item that comprises Sonos' catalog is also being marked down by 20% across its entire site.
Sony
Sony is generously giving customers a slew of deals this Black Friday, including up to $1,500 off select electronics.
Technics
Technics — and parent company Panasonic — are rewarding buyers with discounts of up to 23% off select headphones, speakers, true wireless earbuds, and turntables for this year's Black Friday sale.
The 100+ Best Black Friday Deals Online
Looking for even more of the web's best deals today? Head here for a roundup of all of our Black Friday 2022 coverage.