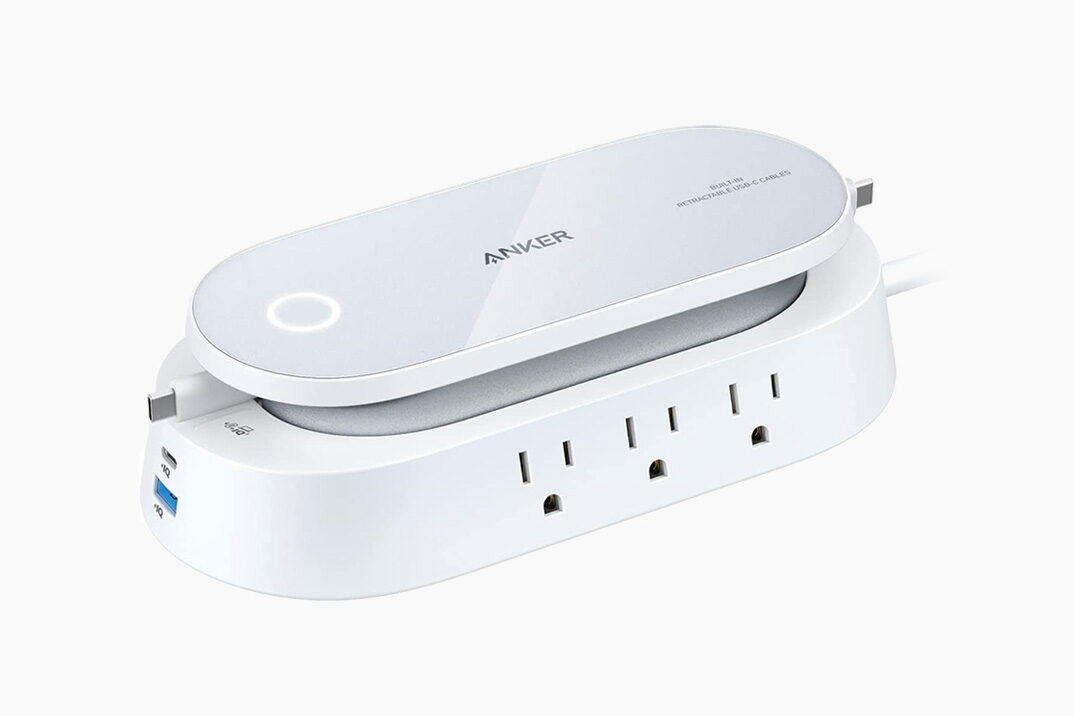 In a world where the average household has somewhere along the lines of 16 connected devices to power up, Anker is one of the unsung heroes. The tech manufacturer is here to save the day again with its 647 Charging Station, delivering all the power one person could think of.
The new release has a whopping eight ports, including six AC outlets, a USB-C Port, and a USB-A port that lets you juice up all your gadgets in a snap. Additionally, the 647 is equipped with a pair of built-in, 3-foot USB-C cables that can be retracted to reveal two AC outlets. Best of all, though, the 10-in-1 station's handful of USB-C-and-A ports boast a shared 100W output, meaning you can charge two iPhones at 45W to reach a full charge in less than an hour.
There's more than enough power to go around whether you connect your entire entertainment set up to it or utilize it as a high-tech desktop accessory for your tablet, phone, computer, and earbuds — sheesh, there are too many gadgets to have on hand nowadays. Nonetheless, Anker is clearly well aware of that and just as mindful of how irritating it is when they all power off at the most inconvenient time.
Boost your devices in a single spot with Anker's 647 Charging Station, now available for $100.